Random Acts Season 3: Riverwalk Gauntlet
Riverwalk Gauntlet
Will is on a mission to catch strangers in the act–the random act of kindness, that is. See who gets caught in this season 3 segment of Random Acts.
Here's how YOU can do this Random Act!
There is only ONE thing better than watching Random Acts, and that is DOING random acts! Here are 3 ways you can recreate "Riverwalk Gauntlet" at home!
Find someone taking a selfie and offer to take the picture for them.
See someone struggling to carry their load? Don't hesitate to help!
Give directions to someone who may be a little bit lost.
Watch the FULL Random Acts Episode
If you missed episode 8 of Season 3, you can watch the entire episode below!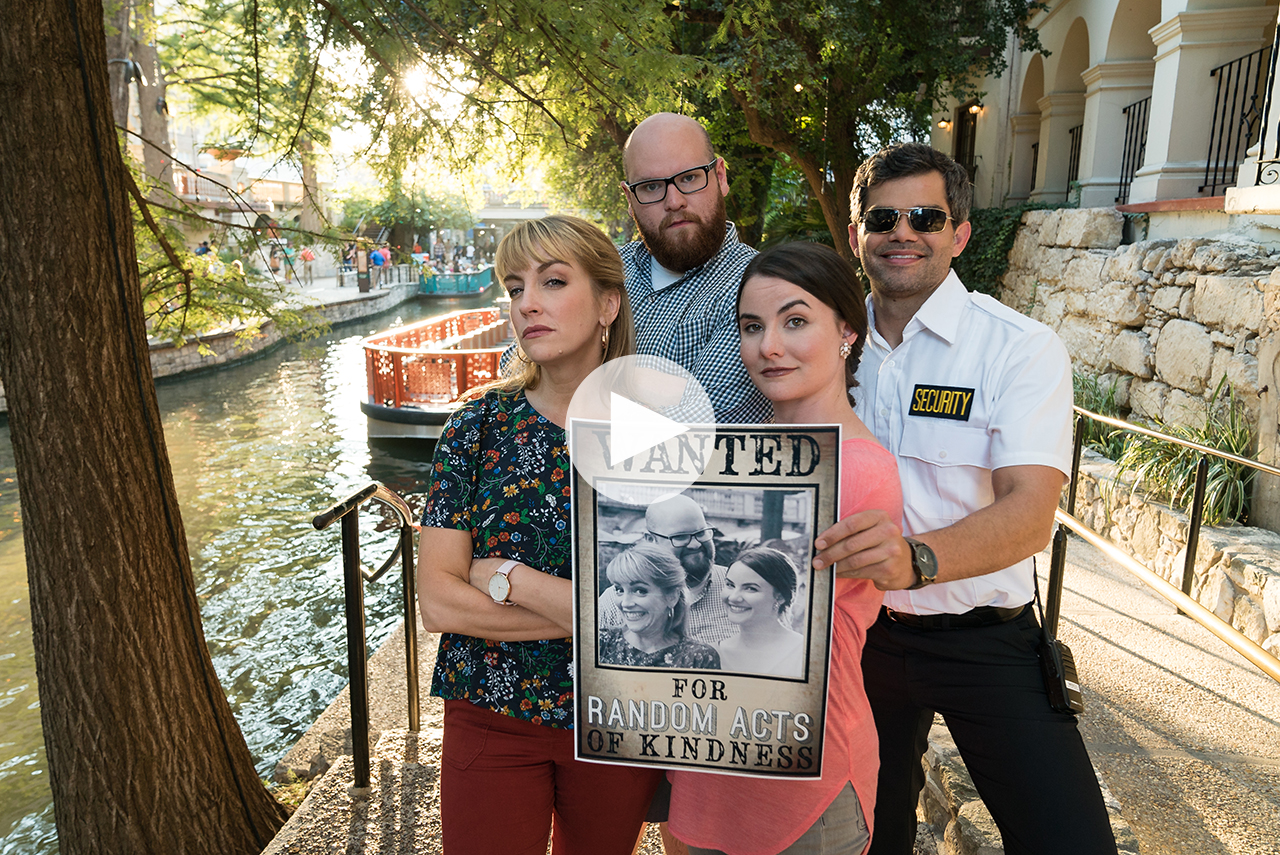 Watch segments of Random Acts on Facebook and YouTube, and don't forget to follow Random Acts on Instagram and Twitter!