With family at its core, BYUtv—a non-commercial, value-based television network—brings an inspiring, uplifting, and entertaining experience into 54 million homes across the nation.
Whether you're crying or laughing at the kindness pranks pulled on Random Acts, rooting for your favorite team as they compete for $50,000 on Relative Race, or yelling out the correct answers during our newest game show, Battle of the Ages—BYUtv has a place for everyone.
Grab your loved ones, pop some popcorn, and get ready to watch a wide assortment of programming flavors your family is sure to enjoy—together.
What happens when Dwight, a twenty-first-century teen, falls into an ancient underground chamber and accidentally awakens a warrior princess and her hordes of enemies? In our newest scripted comedy show, Dwight in Shining Armor, witness the worlds of modern chivalry and medieval mayhem come crashing together in perfect chaos.
Watch Dwight in Shining Armor on BYUtv.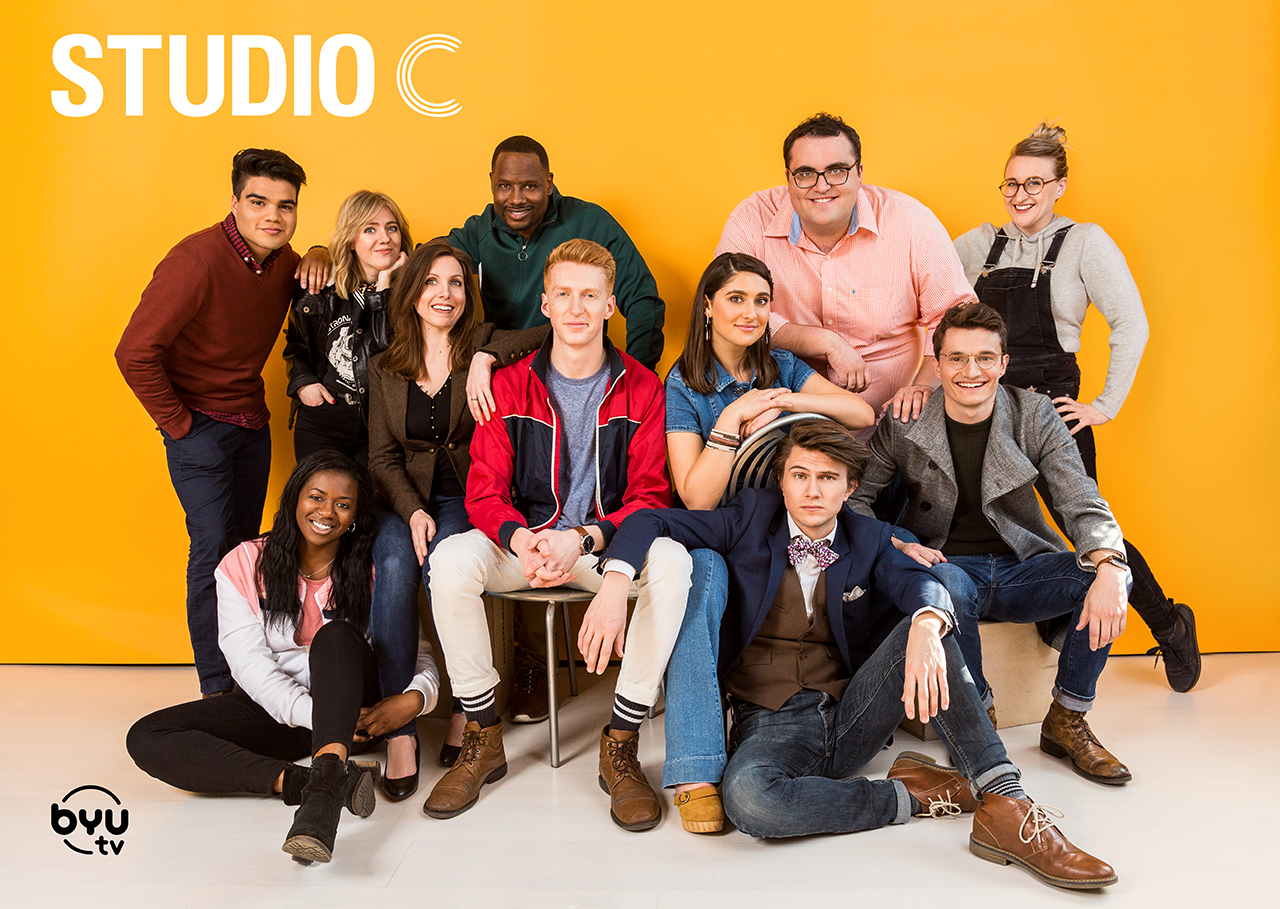 With over a billion views on YouTube and even more pop culture parodies than mismatched socks in your laundry room, this sketch-comedy show will have you crying tears of happiness in no time. Watch Studio C for good, clean, laugh-out-loud sketches the whole family will enjoy.
Watch Studio C on BYUtv.
In an exciting series that combines a cooking competition with a game show, two families face off cooking their very best meals before the clock ticks down, while periodically getting interrupted to play delicious (and devious) games. When the families present their meals, the judges will have to decide which Dinner Takes All and who will be going home with $10,000!
Watch Dinner Takes All on BYUtv.
In this race unlike any other, four teams take a ten-day journey across the country to discover new relatives and compete for a $50,000 grand prize. Using the contestant's DNA as a roadmap, this first-of-its-kind, genealogy-based reality show is all about meeting family, completing challenges, and racing against the clock!
Watch Relative Race on BYUtv.
Experience BYUtv live in HD TV on Dish Network, DirecTV, and 152 cable systems in the United States. You can also view our on-demand programming via BYUtv's digital platform which includes apps for iOS, Android, Roku, Apple TV, Amazon Fire TV, Chromecast, Xbox One, and Windows Mobile.
Established in 2001, BYUtv is a cable television network owned and operated by Brigham Young University in Provo, UT.