Random Acts: Balloon Party with Mason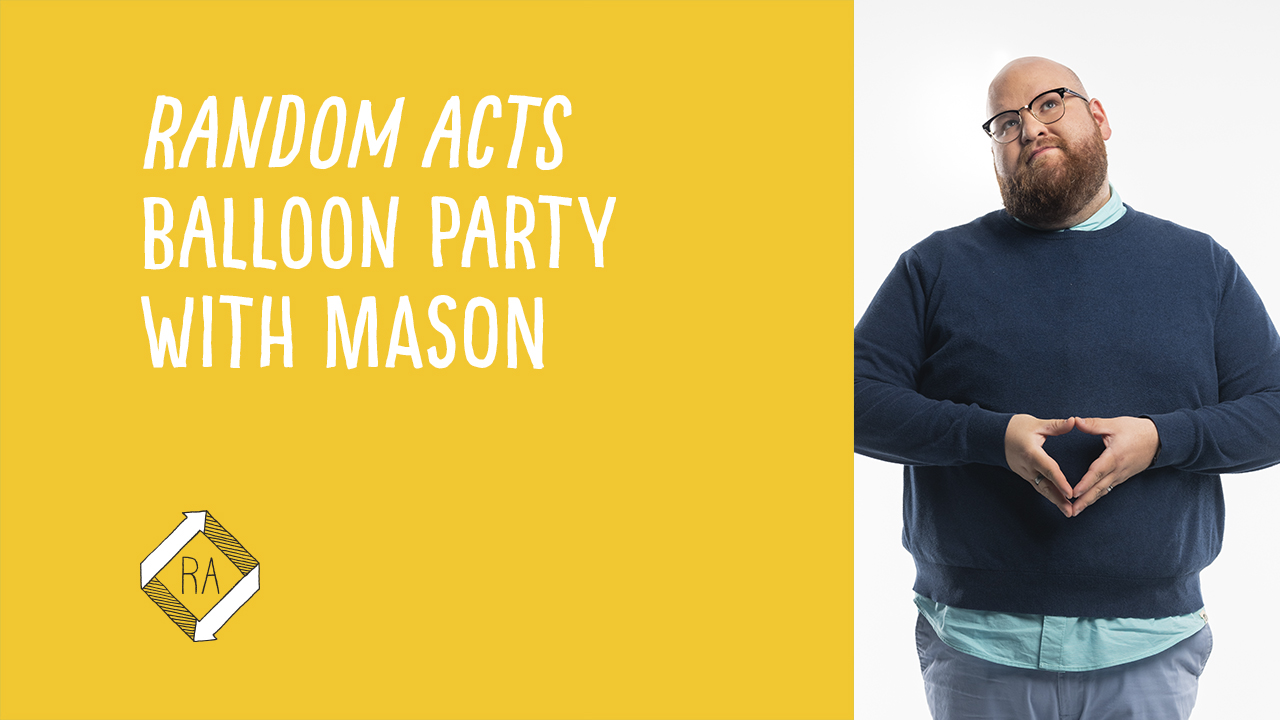 Party with Mason
In this week's Random Acts balloon challenge, Mason gives us his interpretive take on cutting-edge kindness.
Grab some balloons and see if you can follow along with him in the video below!
More Balloon Fun
The cast keeps popping these balloons out! See what shapes Will, Emilie, and Jenna make in their videos.
Watch Random Acts Season 6
See the Random Acts crew stage a full-on Christmas extravaganza for a deserving little girl! We snow you're going to love it. Watch HERE.