The Story Trek Season 12: A Closer Look at "The Happy Lady"
The Story Trek: A Closer Look at "The Happy Lady"
Last night, BYUtv aired the 10th episode of The Story Trek Season 12, "The Happy Lady." Read below to hear about some experiences the cast and crew had that didn't air in last night's episode.
BYUtv: Give us a behind the scenes look at what happened when you met Jenny Mae.
Todd: What a treat! Everyone's bucket list should include a trip to meet Miss Jenny Mae. She is one of the most amazing people I've ever met.
What you didn't see in the episode was the entire crew sitting down for a homemade lunch that Jenny made for us. And then there's the golf cart. It is equal parts fun and terrifying. I honestly don't know how it doesn't tip over. We had to shoot it three different times because she would go so fast that the cameras we mounted to the golf cart moved out of position.
BYUTv: Tell us more about Benny!
Todd: You'll also remember Benny from the episode. He's a man who can play and sing anything you ask. The challenge with TV is copyright. He gave us an amazing concert on the side of a vacant store, but we can't play most of those songs on the show.
Benny had a powerful story. It's the kind of story that anyone can get if they just give someone the time of day.
If you Missed Episode 10, Watch it Below!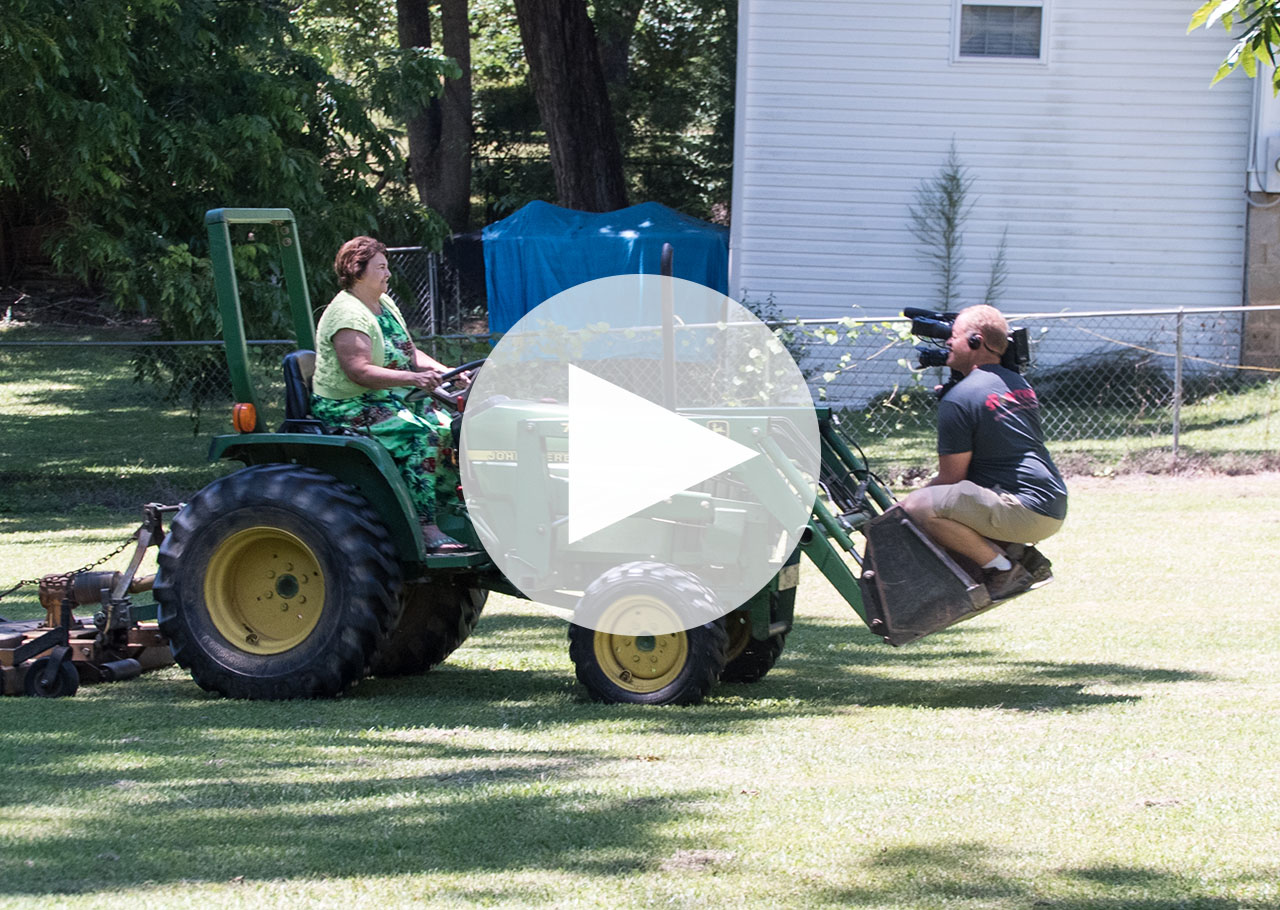 More Behind the Scene Looks
If you missed any of our previous behind the scenes looks from Todd Hansen, be sure to check them out!
After the Storm: Houston Rebuilds
After the Storm: Refugio Strong
And be sure to watch The Story Trek every Tuesday night at 8pm MT.
For more updates on the show, follow The Story Trek on Twitter, Facebook, and Instagram.