Jeff's Homemade Game Show: Meet Jeff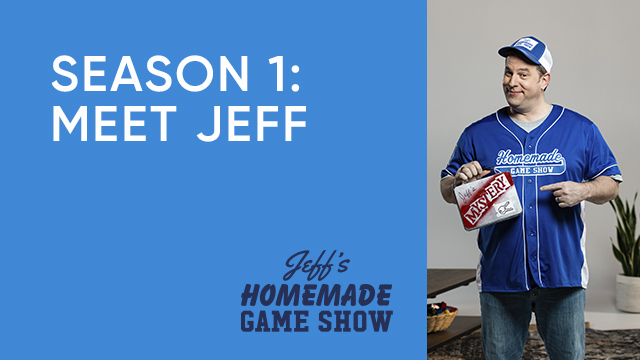 Jeff's Homemade Game Show Coming May 12th!
Comedian Jeff Rogers knows how to turn family time into game time: he shows up at a family's home and hosts a game show right in their living room! The family competes in a series of crazy and hilarious challenges with items from around the house. If they win, they get some amazing prizes. If they lose, they get junk from Jeff's garage. Jeff's Homemade Game Show is fast, funny, and all about family—staying home has never been this much fun! Premieres May 12 at 9 pm ET | 6 pm PT.
Interview with Jeff
Now meet the man himself in the interview below!
Jeff: Jeff's Homemade Game Show is a game show that's played in people's homes. They don't have to travel to the coast to participate in the game show; they stay in their house and we just show up and make games out of the stuff in their house. It could be kind of scary, I guess, but, we make it fun.
BYUtv: How do you find your contestants?
Jeff: Families who want to be a contestant on the show submit a videotape of them playing a game together. You can always tell a family that loves having fun together just by the way that they talk to each other, the way they support each other. And we love having those kind of families as contestants.
BYUtv: What is your favorite family tradition?
Jeff: For my family, holidays. Any holiday. And I'm talking, like, not just the big ones—Christmas, Thanksgiving, Easter. I'm talking Arbor Day, okay? We celebrate it. We get together (there's a lot of us) and we have a ball.
BYUtv: Make up an acronym for your name.
Jeff: An acronym for Jeff . . . Jeff Enjoys Fun Families. Nailed it.
BYUtv: What's up with Jeff's mystery box?
Jeff: So, Jeff's Mystery Box is actually one of the threads of the entire show. What happens is we have a bunch of keys in there. Everybody has one of these boxes, or it's a bowl in a drawer or something like that. I mean look—here. Who puts a monster finger on a key and thinks, "That's what's going to remind me of what this is." Actually, I do remember what this is for, now. This is the key to my shed. And I put a little monster on there to remind me, "Grrr, the grass is getting longer!" Didn't work. Haven't cut the lawn in about two years. For every game a family wins, we take one of the bogus keys out, and at the end of the show there's only a couple of keys left that will actually unlock Pat, the lucky prize truck. They choose the right key, they get the grand prize, which is awesome.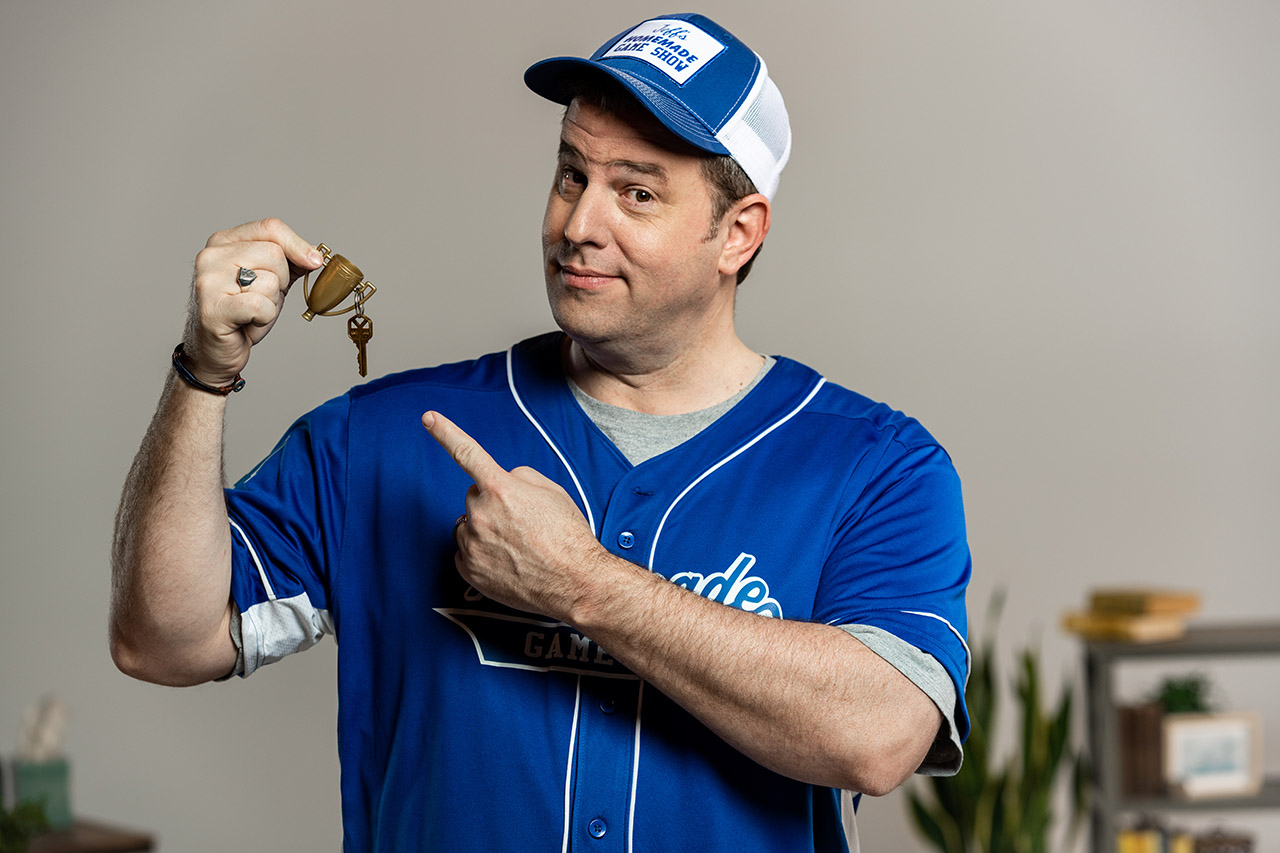 BYUtv: State five random facts about yourself.
Jeff: Five random facts about myself. I am one of eleven kids. I like to be near water but not on water. I have run with the bulls in Nevada (yes, it was a thing). I have also paraglided off a 12,000-foot mountain. And last but not least, I performed on stage with Steve Carell, Stephen Colbert, Tina Fey, Amy Pohler, and a bunch of other really famous folks who do not return my calls.
BYUtv: How do you think of the games?
Jeff: The games are created by NASA scientists who were laid off after the last rocket was—No, I'm just kidding. We basically think about what we used to play as kids, like floor of lava—when you have to cross across a floor but you can't touch the floor. All of those games we think are pretty fun, and we want families to play them. So we just try and come up with things that we want to play.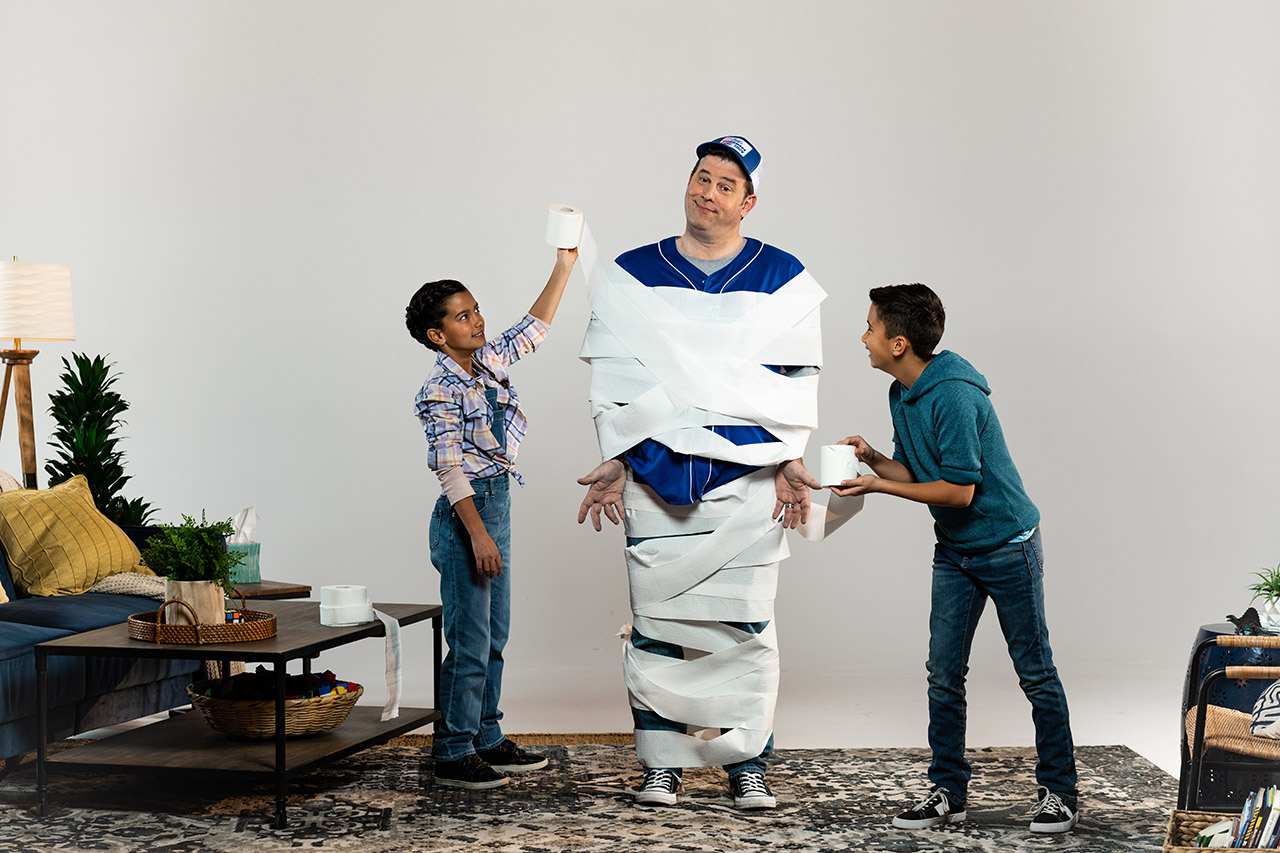 BYUtv: What prizes do you give away?
Jeff: I'd love to show some of the prizes that we give away when families don't win the game. So when they don't win, they get something from the junk box—I mean, the prize box. That comes directly from my garage. This is a lamp my mom gave me to fix for her because it doesn't work anymore. Guess what? Still doesn't work. I took a boxing class. I thought I would need it, and then I lost the other glove. And when you just show up with one glove, the other guy keeps hitting you whether or not you've got two gloves or not. So I quit and I went ahead and kept that glove.
Remember the Wizard of Oz? Okay? The ruby red slippers? These aren't them. These are snowshoes, but the thing is, I could never figure out how to get them apart. And every time I tried to walk with them like this, it just looked like a bunny hopping. And a grizzly followed me for over half a mile in Denver one time. Downtown.
This is a hand-woven flying carpet, or so I was told when I bought it for an incredible amount of money. This is the McMurdy's family crest that I really liked, so I just took it from my friend Paul McMurdy's house. Oh, but I shouldn't have probably said that out loud because uh, he'll be looking for it. Great crest though, isn't it? Look at that, with the little knight on top.
To see more prizes like this, tune in to Jeff's Homemade Game Show. Except if you're named McMurdy.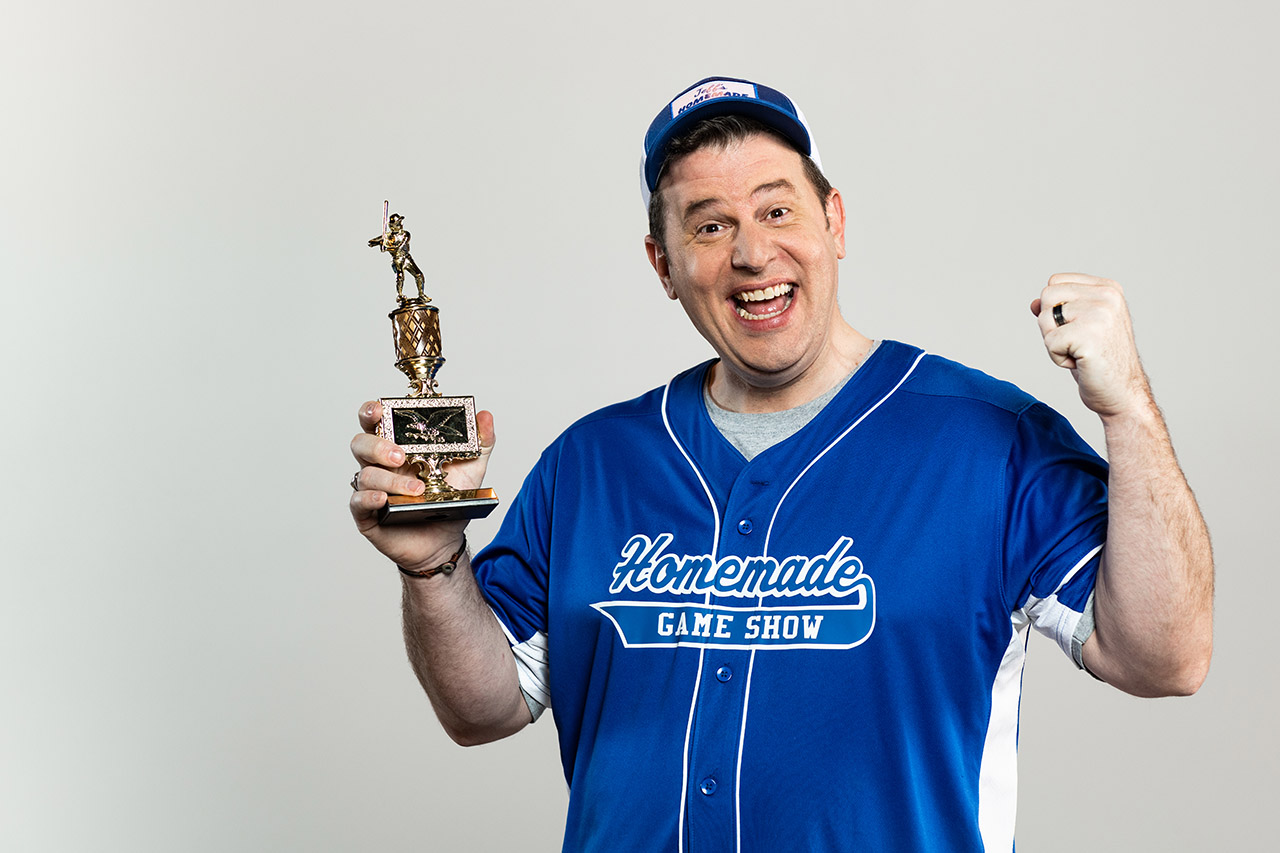 Catch the premiere of Jeff's Homemade Game Show on Tuesday, May 12th at 9 ET | 6 PT.