A Message of Hope from President Nelson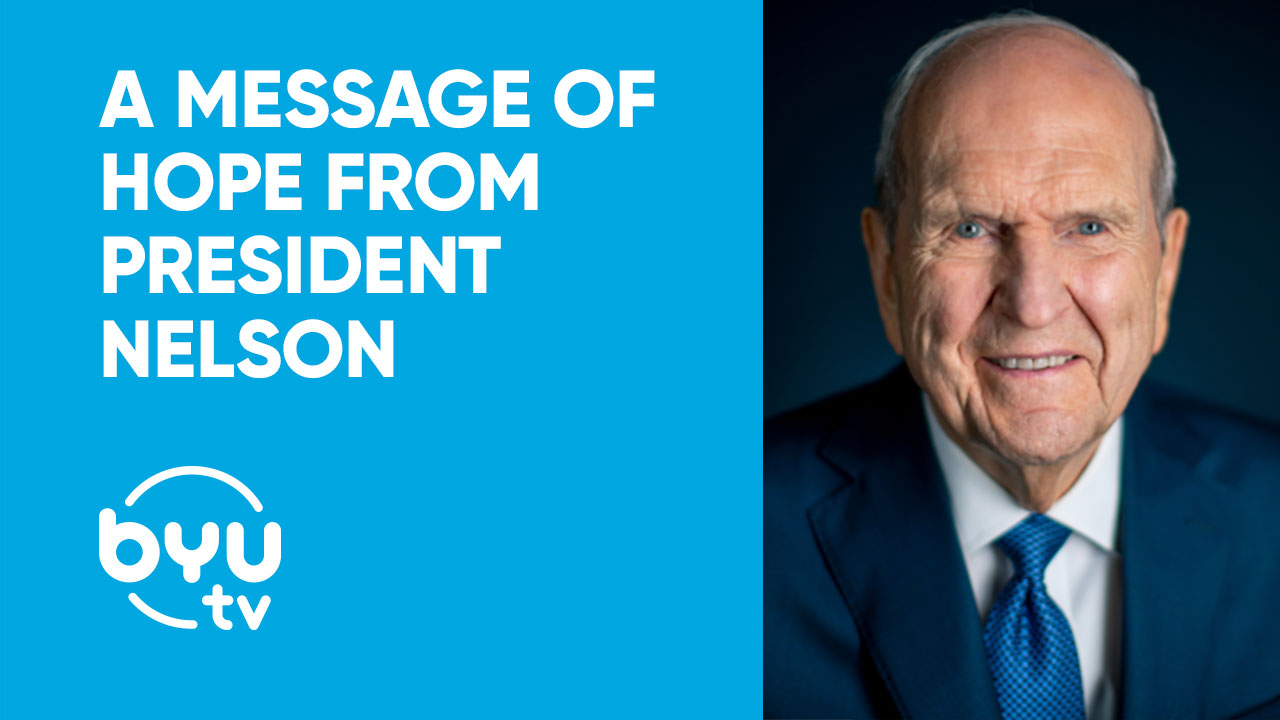 A Message of Hope for the World
The year 2020 has brought sorrow and heartache to people the world over. But despite the myriad of trials we each are facing, we need not despair.
This Friday at 1 ET | 10 PT, Russell M. Nelson, prophet and president of The Church of Jesus Christ of Latter-day Saints, will address the world and share ways we can find hope and healing through Jesus Christ during this time of significant global fracture and instability.
His short message will stream on BYUtv and the BYUtv app. Come find hope and healing for your life.
Watch the video below for a preview of the topics he will discuss.