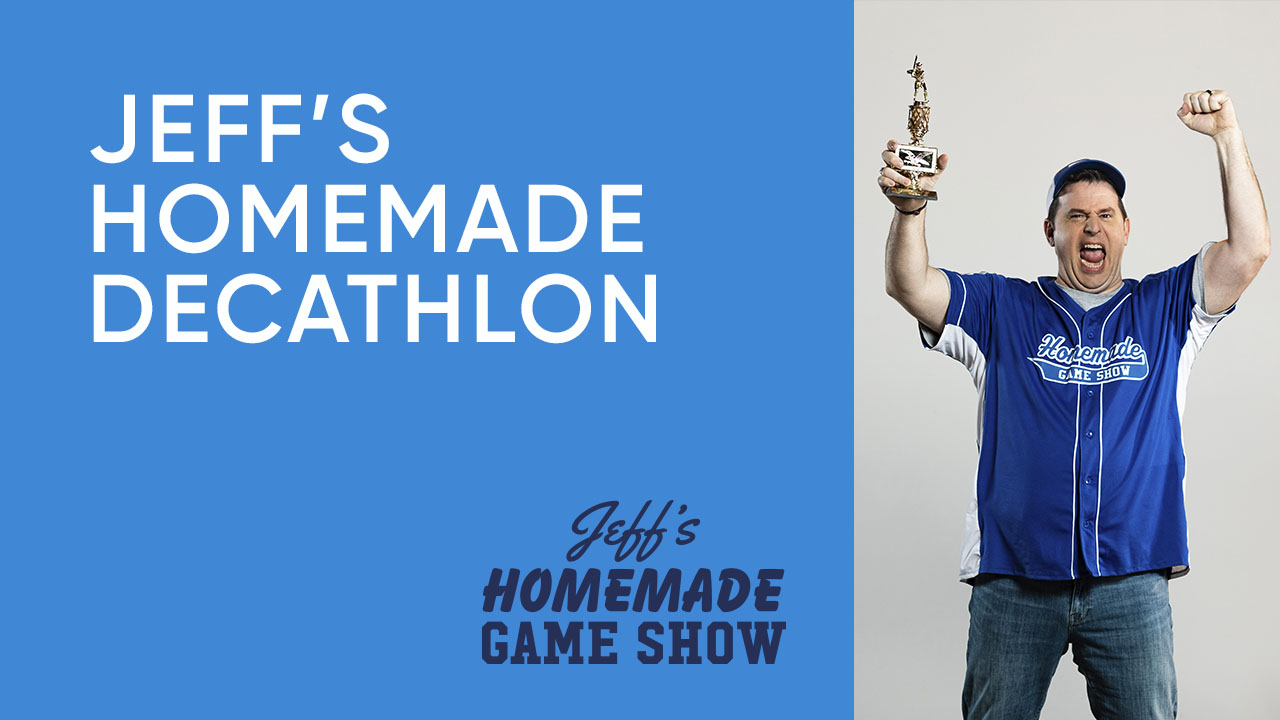 Homemade Decathlon
Welcome one, welcome all, to the opening ceremonies of Jeff's Homemade Game Show Decathlon in . . . your home!
A bit of a shocker, right? Don't worry, this decathlon only starts once you're prepared, and then it's ready to be the crowning feature of any birthday party, family reunion, or work social you have.
Scroll down to download all the instructions you and your family need to get Jeff's decathlon going in your home!
Download the Decathlon
Click the image below to download the instructions and other game materials. Then print out however many copies you need.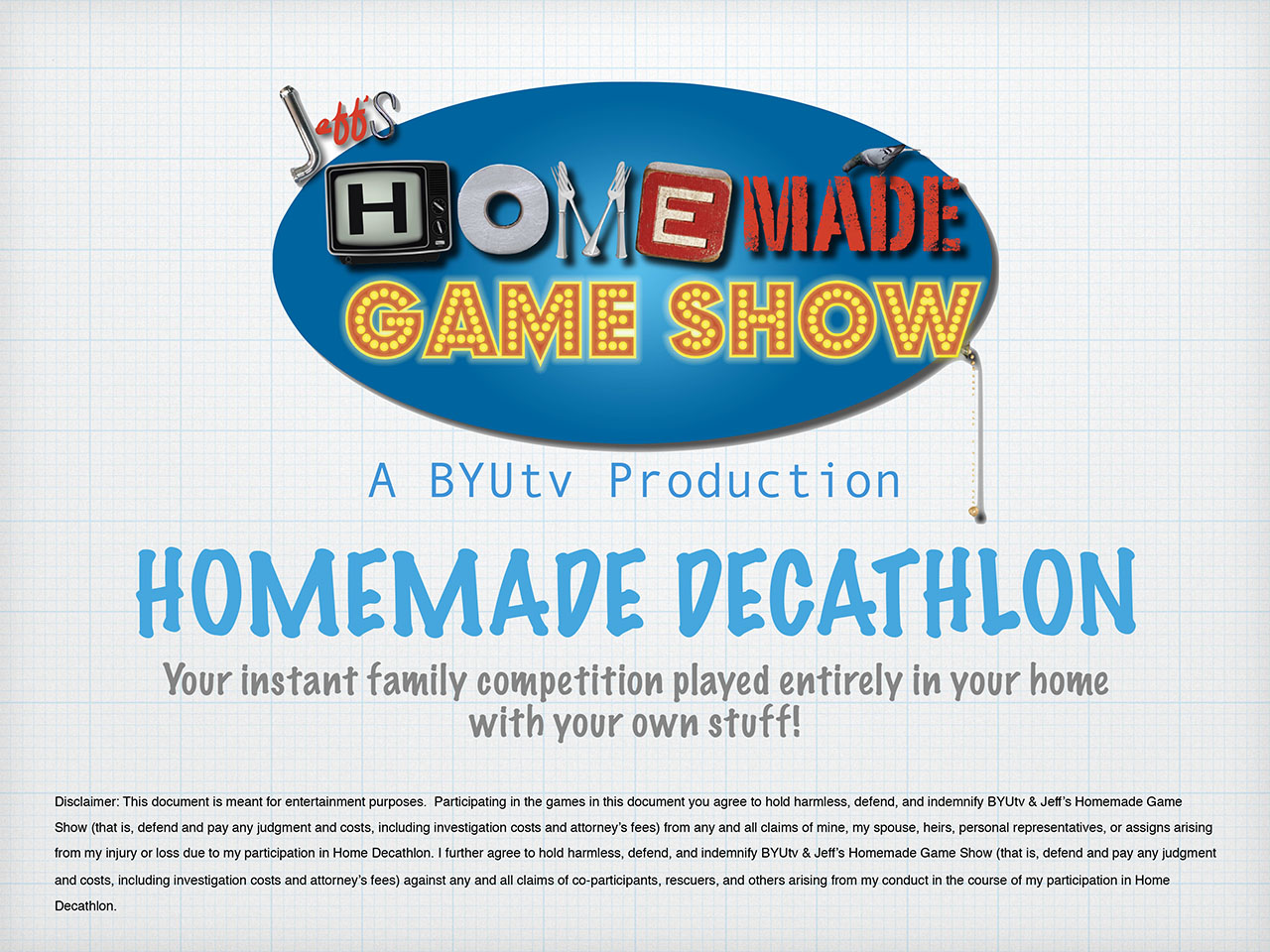 Let us know how you and your family do! When you're done, take a picture with your medals and post it with the hashtag #JHGS.
Watch Jeff's Homemade Game Show
See all episodes of Jeff's Homemade Game Show for free on the BYUtv app or right HERE.