All-Round Champion: Compete from Home—BMX Racing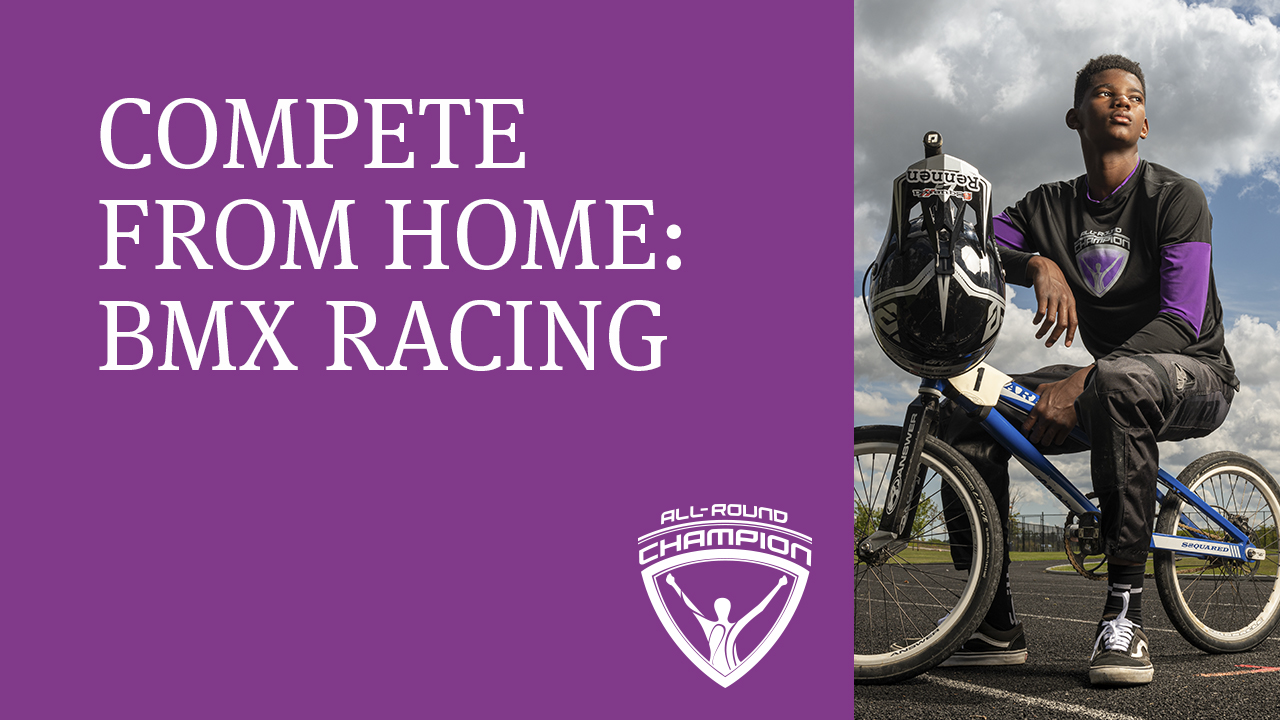 Compete from Home: BMX Racing
Marshall's sport of BMX racing gave more than one All-Round Champion contestant chills. Speeding through a crazy obstacle course on a bike is no joke! This week, it's your turn to take on BMX racing at home . . . if you dare.
Scroll down for details.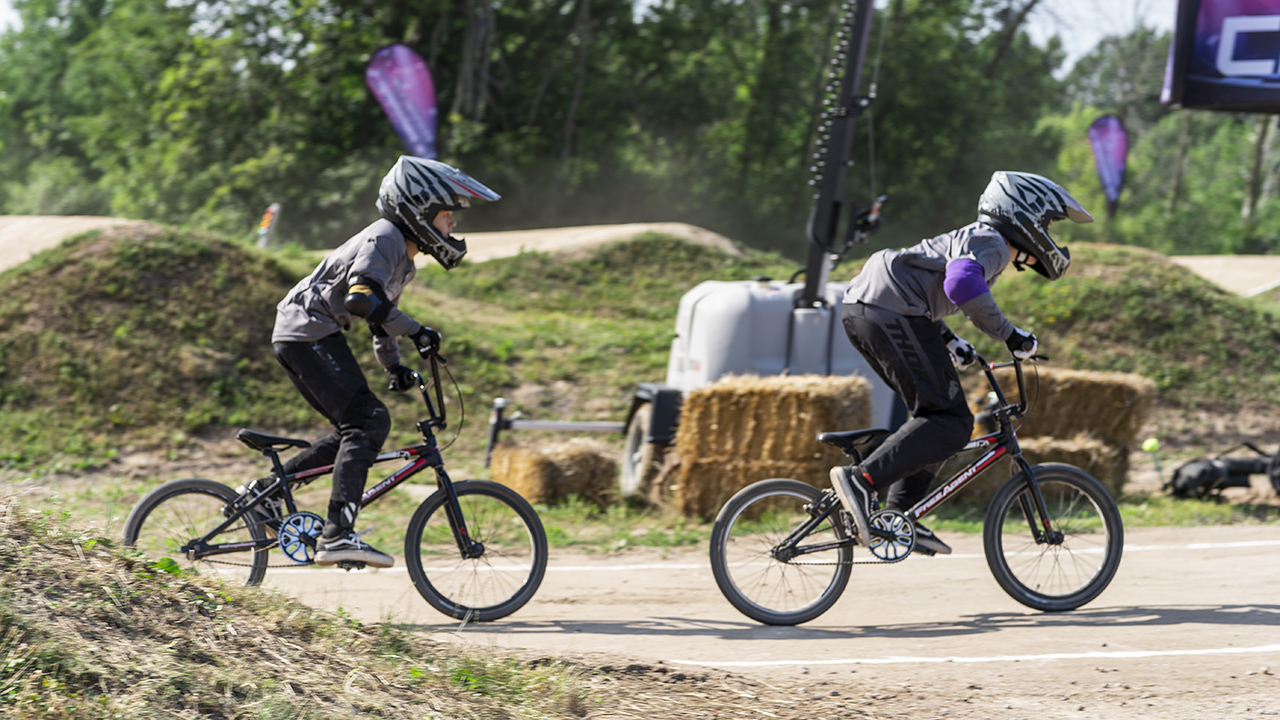 Sidewalk Scramble
What You'll Need
Sidewalk chalk
Bikes
Someone to judge
Optional: other objects to help you build your obstacle course, such as orange cones, jump ropes, or strips of duct tape.
How to Play
Knowing the race course like the back of their own hand can give a BMX racer the edge they need to win. In this challenge, you'll know your course even better than that . . . because you'll have made it!
The judge should assign each contestant a stretch of sidewalk to work with. Armed with sidewalk chalk and any other items they need, each contestant should transform their sidewalk section into a short race course. And let your creativity shine: mark spots bikes have to weave around, squiggles they have to follow exactly with their tires, or even lines they have to lift their bikes over. When the courses are complete, the judge will select a winning course based on creativity, difficulty, and artistic skill. Then have everyone hop on those bikes and follow the winner on a victory lap through all of the courses.
Be sure to wear your helmets, and be sure to have an adult approve any obstacles that might be dangerous, like jumps or drops.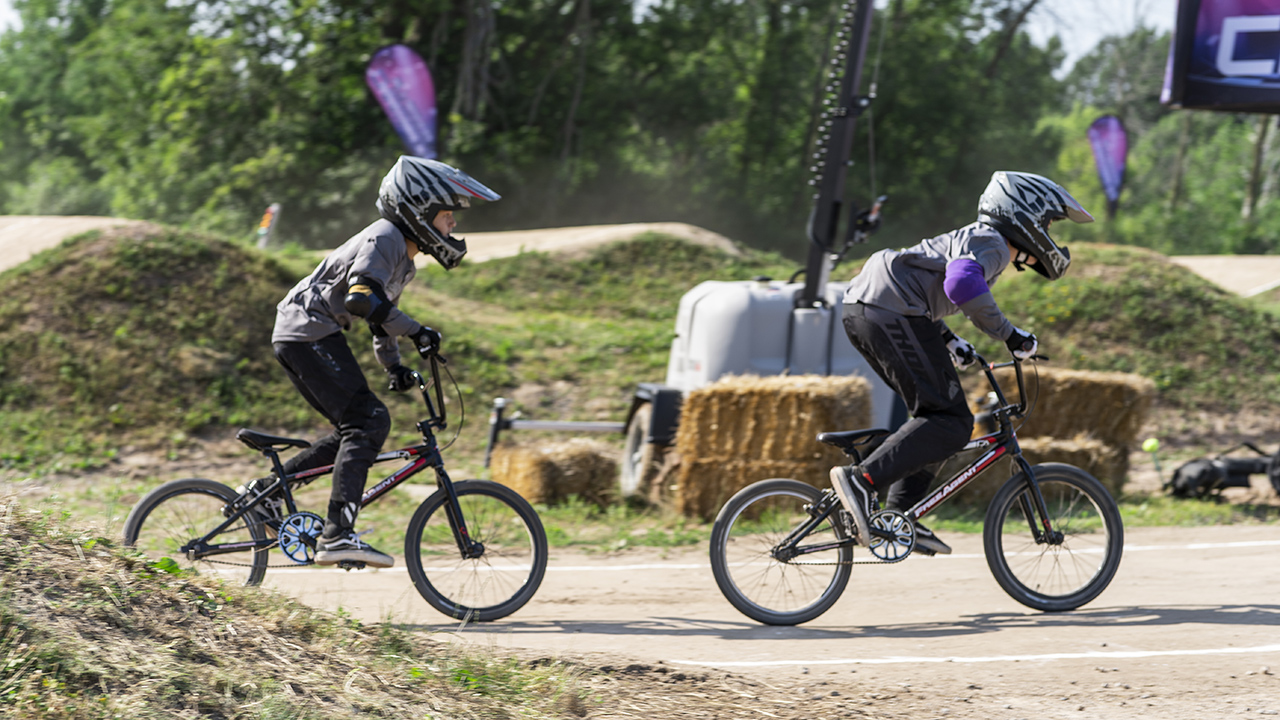 Have fun! And let us know how you do by tagging a picture of you and your family competing with #AllRoundChampion.
Watch All-Round Champion BMX Racing
See the bikes in action for free on the BYUtv app or BYUtv.org.