All-Round Champion: Compete from Home—Equestrian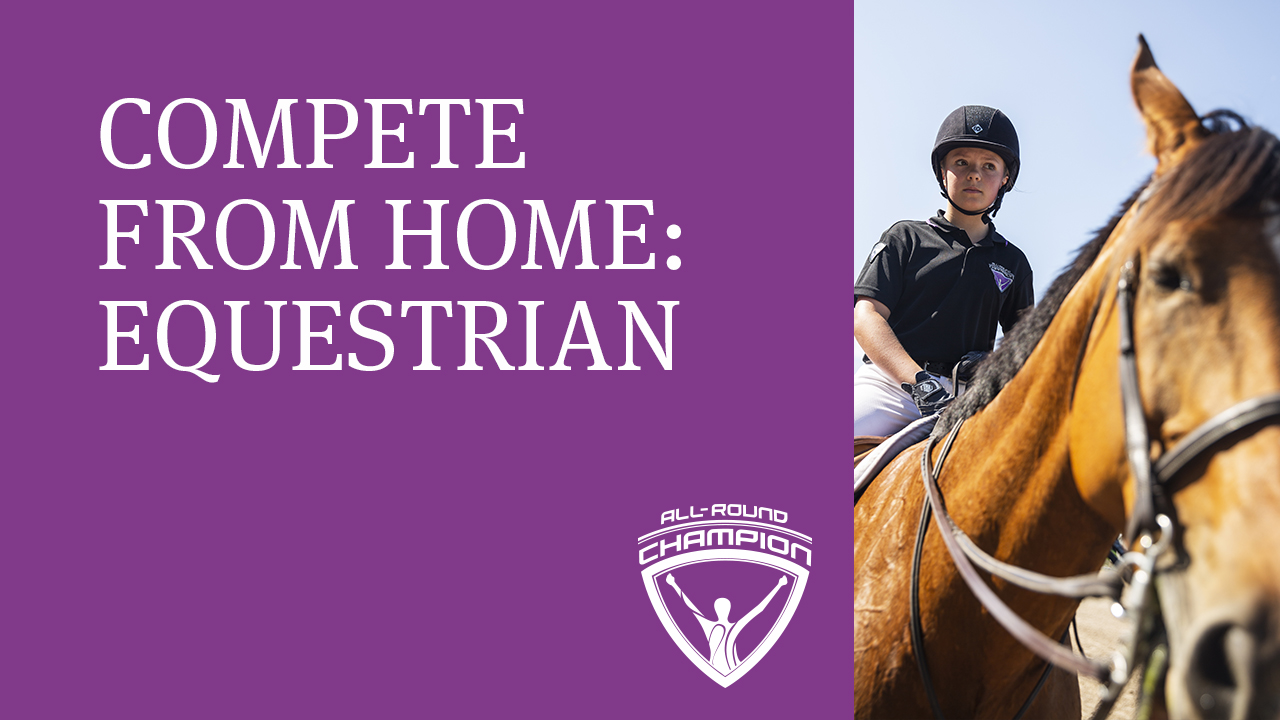 Compete from Home: Equestrian
Fenella's All-Round Champion sport, show jumping, might seem harder than most to do at home. Horses can be tricky to fit in a living room! But never fear—no animals are required for this challenge.
Scroll down for details.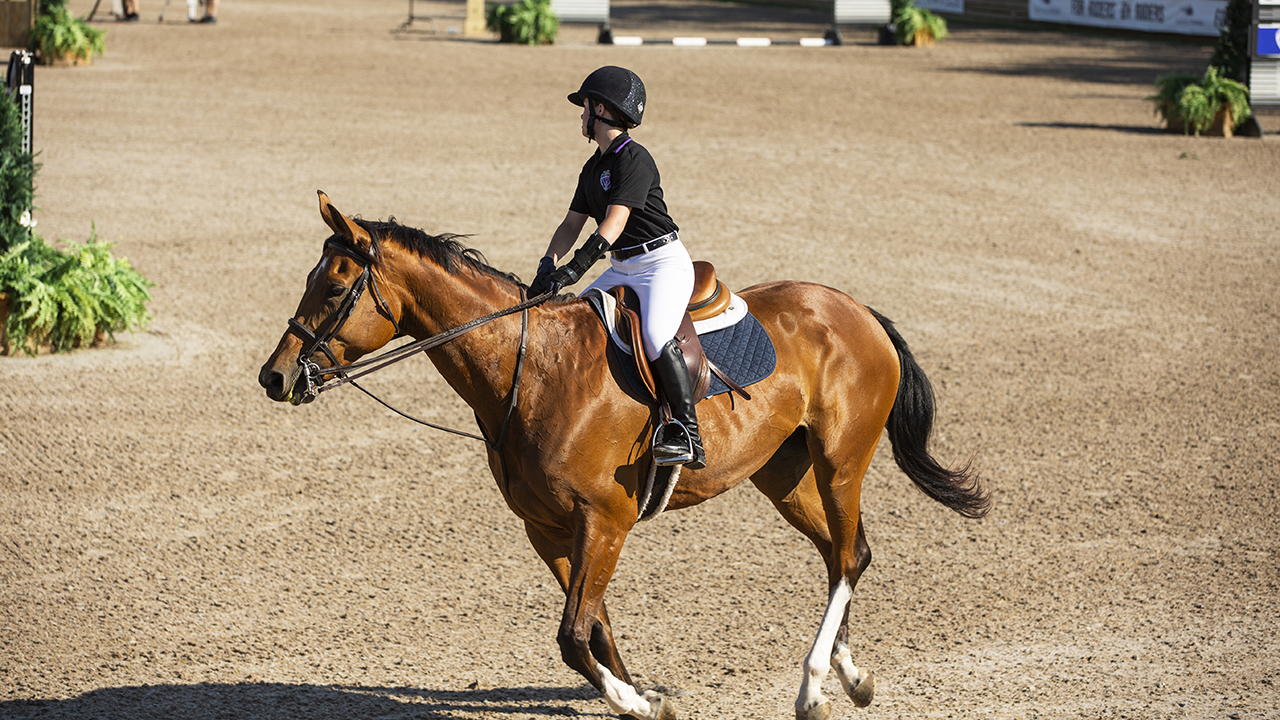 Horse Race
What You'll Need
A jump rope
An open grassy space outside
Setup
Show jumping has two parts to it: racing and jumping. For the race, designate a section of lawn that contestants must traverse. For the jump, have two people stretch the jump rope tight at a height that will challenge players. The jump doubles as the finish line.
How to Play
On your mark, get set, GO! Players must race from a starting point to the jump. The catch? They have to race on all fours like a horse. Players may only come off their hands and knees (or hands and feet) when they reach the jump at the end. Be the first one to hop over the jump without touching the rope and win! If you touch the rope, you must go back to the starting line.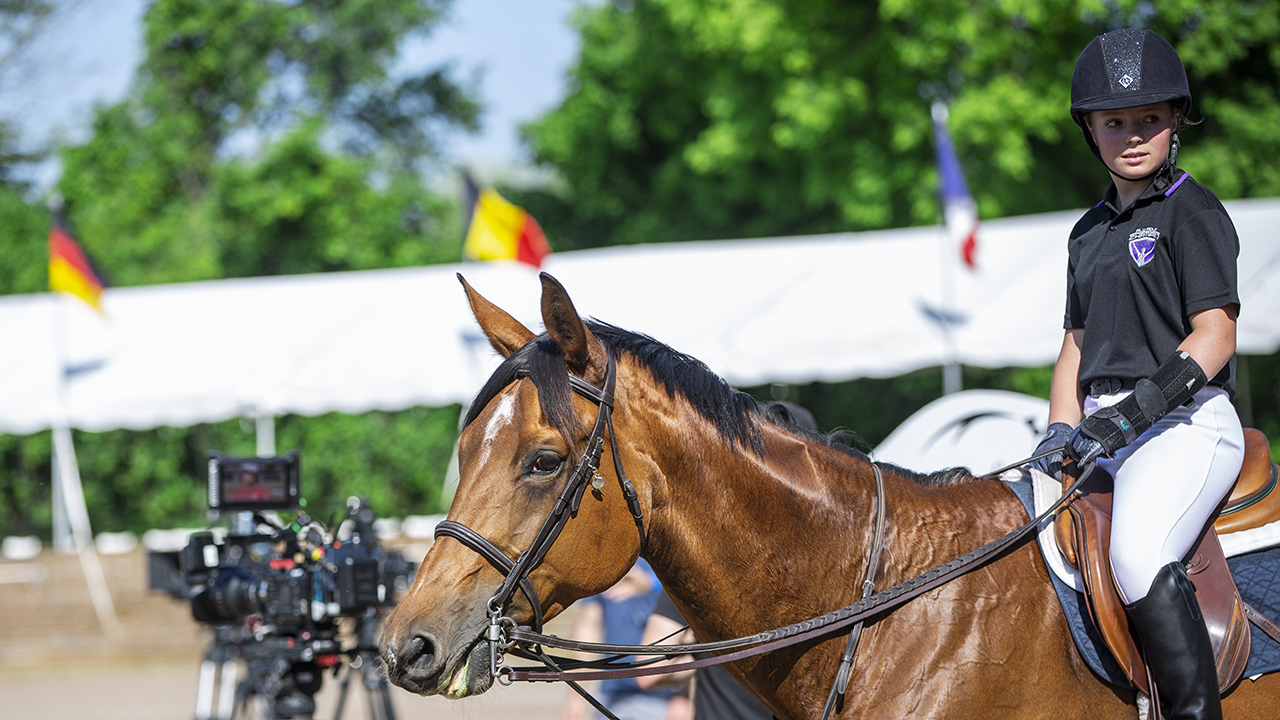 Have fun! And let us know how you do by tagging a picture of you and your family competing with #AllRoundChampion.
Watch All-Round Champion
See just how well the athletes mastered equestrian show jumping on the free BYUtv app or BYUtv.org.