All-Round Champion: Compete from Home—Swimming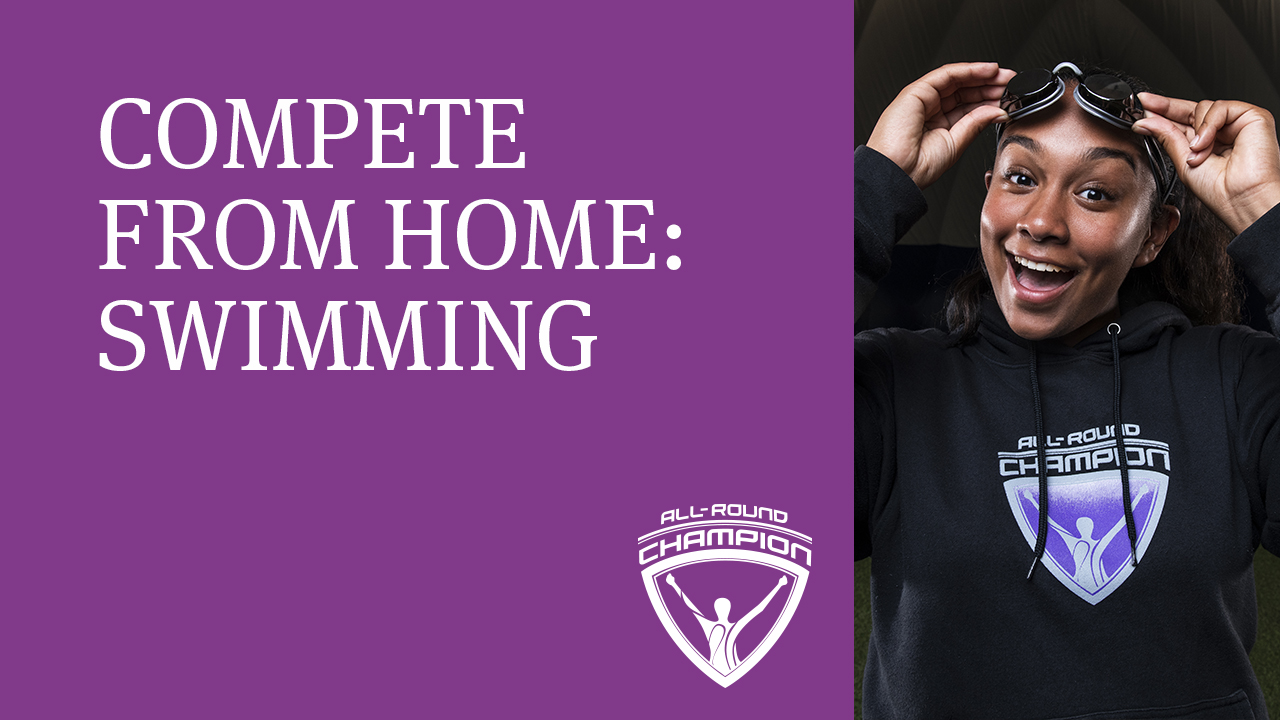 Compete from Home: Swimming
It's hot, hot, hot outside! But don't worry—we've got the perfect All-Round Champion game to help you and your team cool off. This week's at-home sport is swimming—no pool necessary!
Scroll down for details on how to play.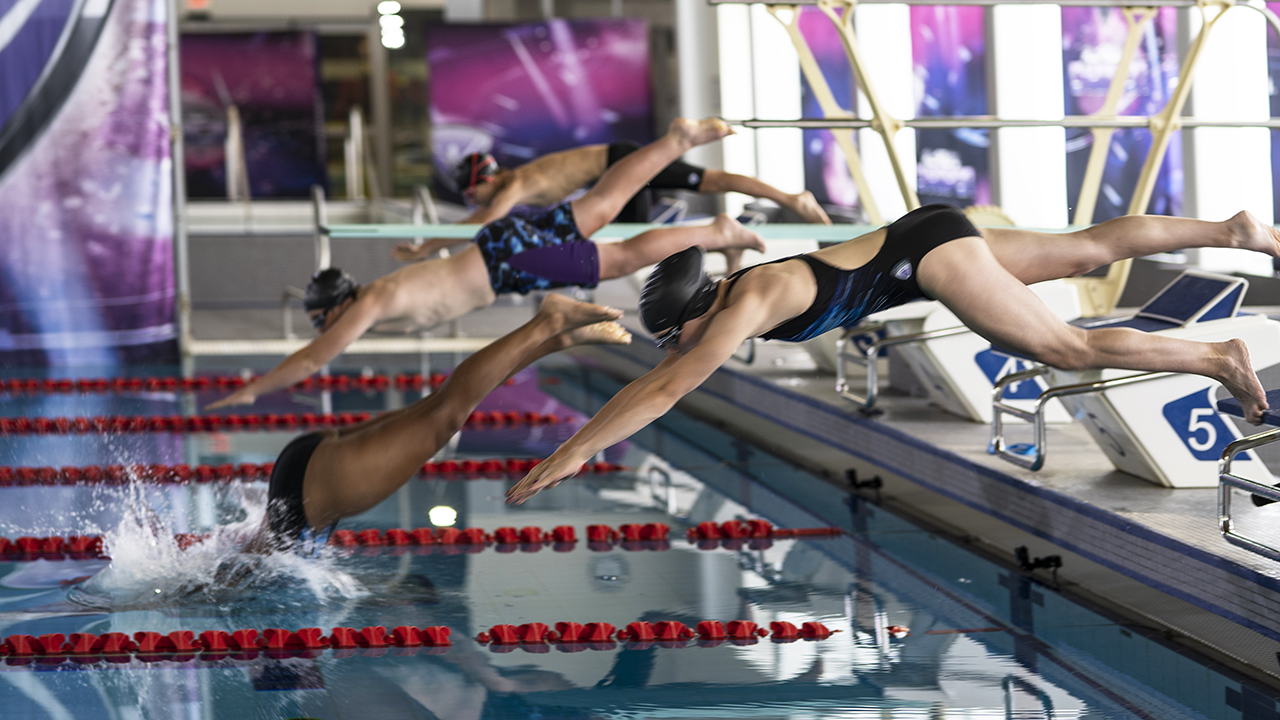 Sponge Relay
What You'll Need
Two matching large sponges
Two matching buckets
Two matching large containers
Setup
Fill the buckets with water and place a sponge in each one.
With a marker or piece of tape, make a mark halfway up the inside of each large container. The marks should match in height.
Place the buckets of water side by side and place the empty containers side by side a good distance away from the buckets.
Split players into two teams and have each team line up behind their bucket of water.
How to Play
The sport of swimming is all about racking up the laps, and this game is no different! Players must fill the empty containers to the marked lines by running back and forth from their buckets with the sponges. On players' turns, they'll fill their sponges full of water from the buckets, race to the empty containers, and wring on the sponges, then race back with the empty sponges and pass them to the next people in line. The first team to fill their container to the line wins!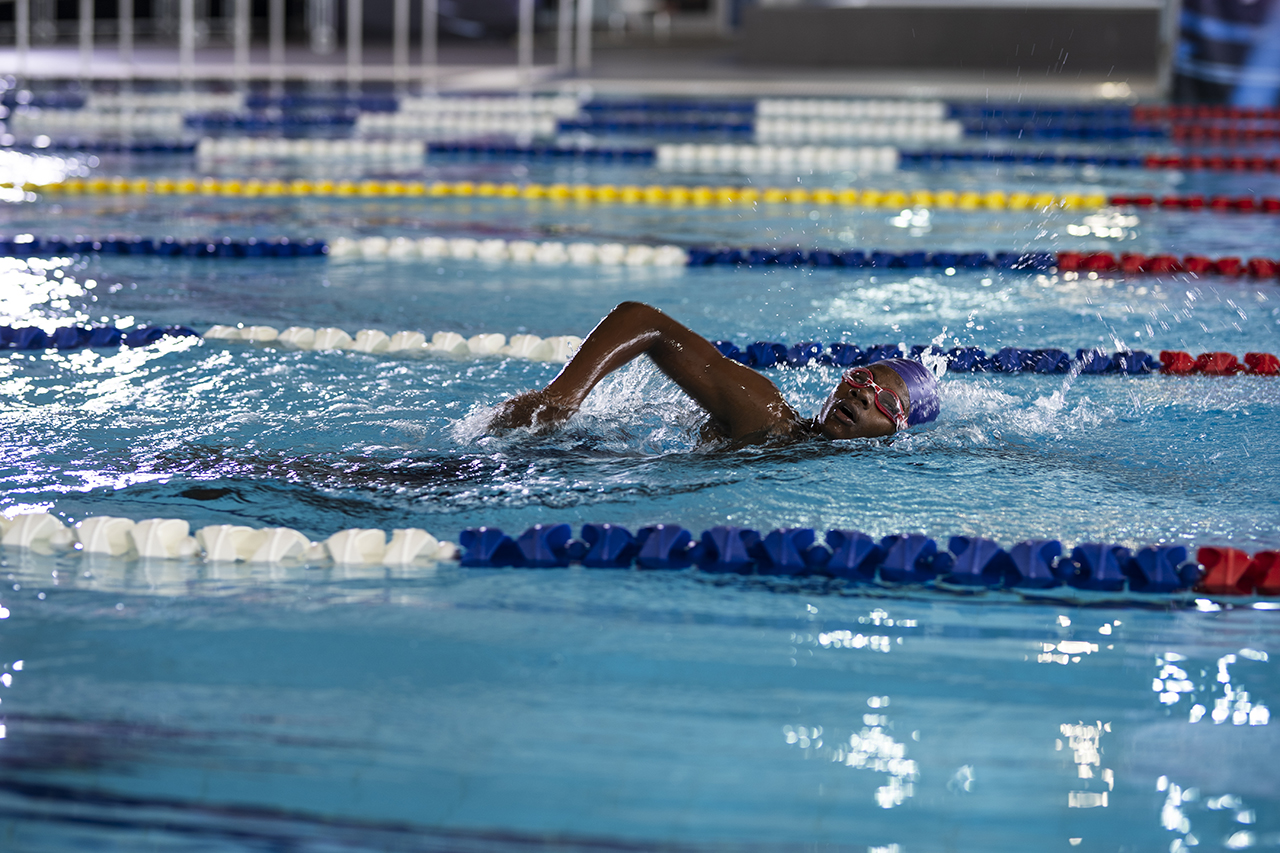 Have fun! And let us know how you do by tagging a picture of you and your family competing with #AllRoundChampion.
Watch All-Round Champion
Jump into the splash zone by watching Jasmine's swimming episode for free on the BYUtv app or BYUtv.org.