All-Round Champion: Meet Cayde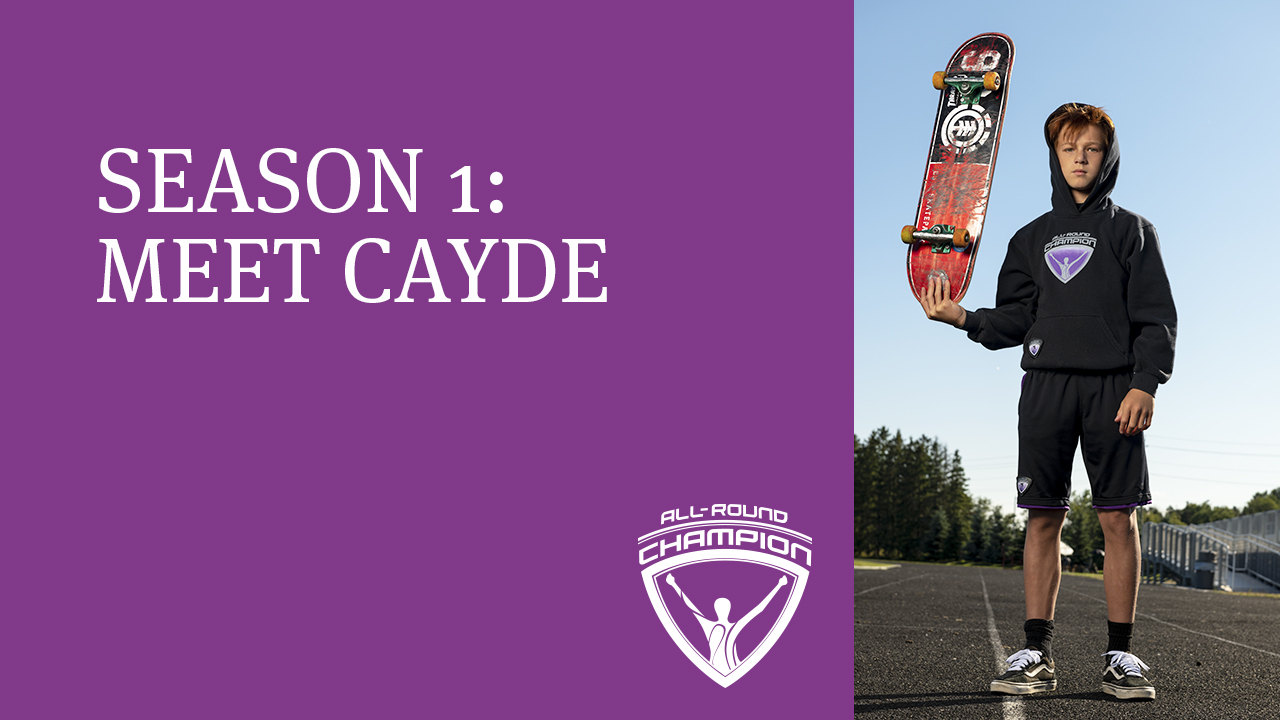 Meet the Athletes: Cayde
He's a whiz on wheels and someone who's not afraid of a challenge—meet Cayde, the skateboarding master on All-Round Champion.
But Cayde's skateboarding skills haven't come easily. Find out how he got into his sport in the interview below.
More with All-Round Champion
Meet this new show's host and see all the athletes compete in an off-the-books challenge.
Watch All-Round Champion
Episode 1 of All-Round Champion is out, and the results are in! But we won't spoil them for you. See for yourself how week one's competition turns out right HERE. Stay tuned for Episode 2 next Thursday at 8 ET | 5 PT.