All-Round Champion: Meet Cayde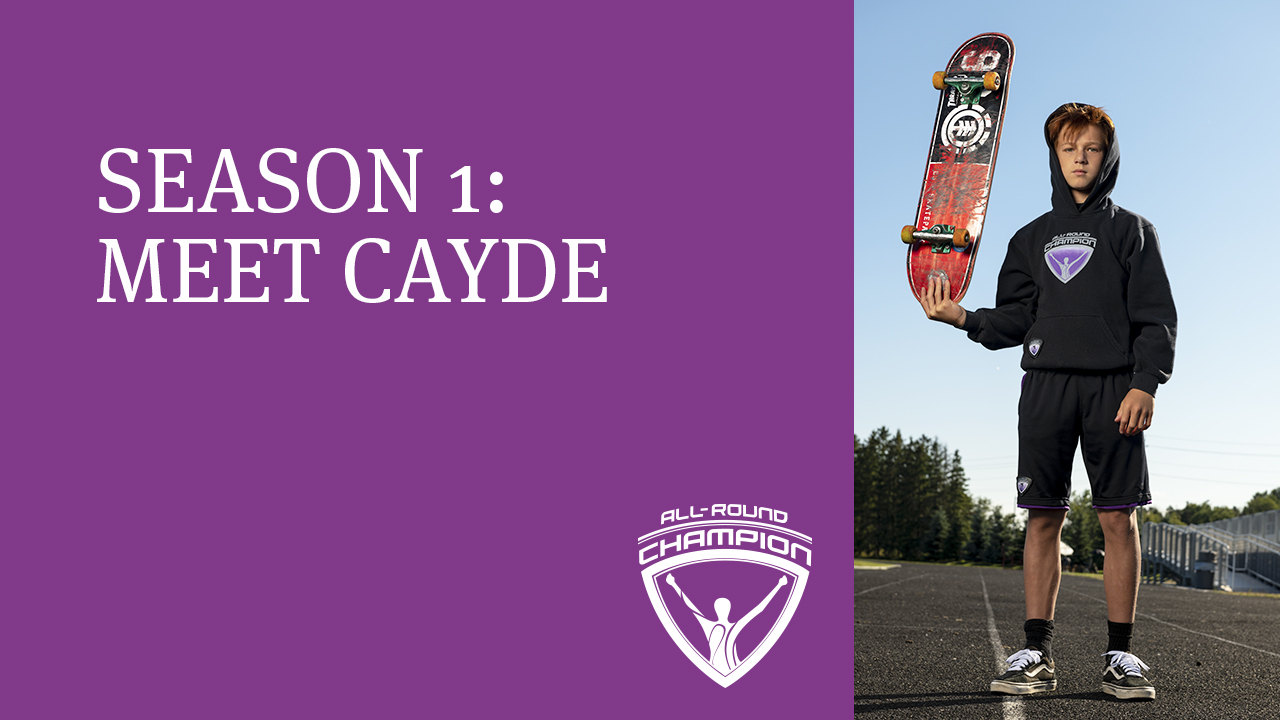 Meet the Athletes: Cayde
He's a whiz on wheels and someone who's not afraid of a challenge—meet Cayde, the skateboarding master on All-Round Champion.
But Cayde's skateboarding skills haven't come easily. Find out how he got into his sport in the interview below.
More with All-Round Champion
Meet this new show's host and see all the athletes compete in an off-the-books challenge.
Watch All-Round Champion
See Cayde in action when he coaches the other athletes in skateboarding right HERE.