Come Follow Up: D&C 63 Lesson Resources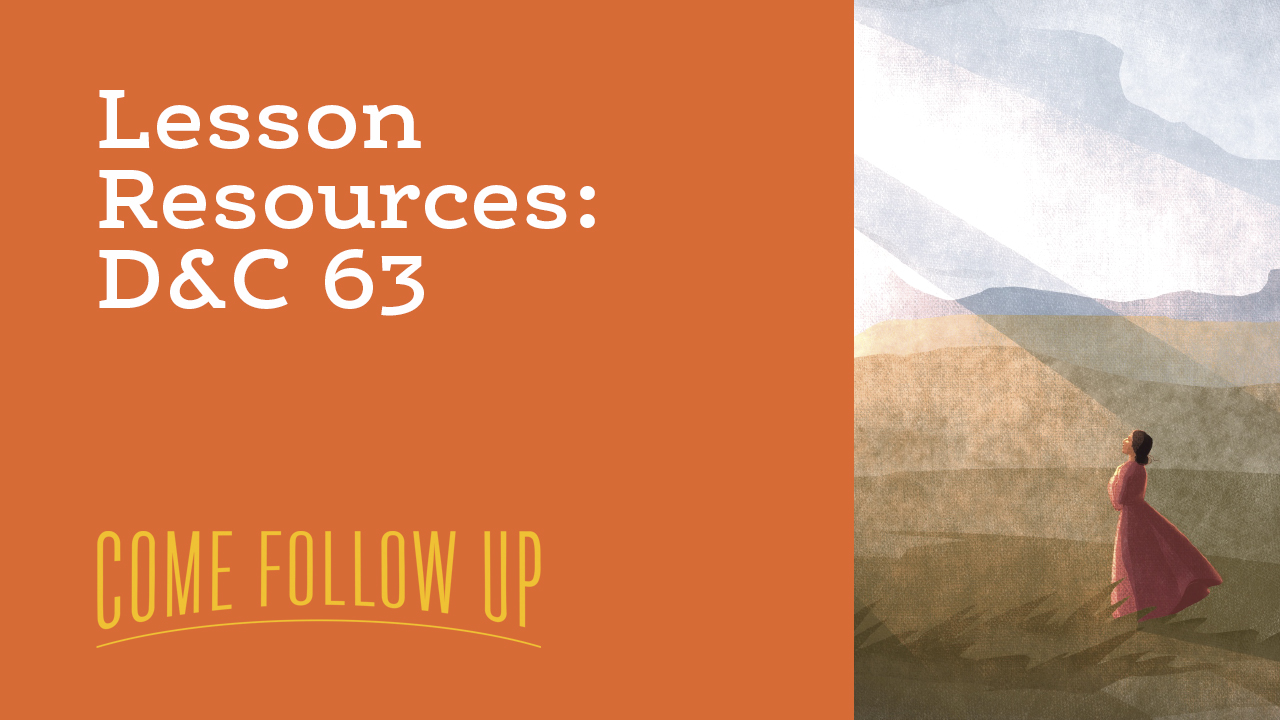 "That Which Cometh from Above is Sacred"
This week, the Come, Follow Me program of The Church of Jesus Christ of Latter-day Saints takes us to D&C 63.
Explore the topics contained in these sections with the Come Follow Up hosts and prepare for your own great discussions with the resources below! All content included is free to download and share in any noncommercial setting.
Quotes and Talks
"When I as a boy first started out in the ministry, I would frequently go out and ask the Lord to show me some marvelous thing, in order that I might receive a testimony. But the Lord withheld marvels from me, and showed me the truth, line upon line, precept upon precept, here a little and there a little, until he made me to know the truth from the crown of my head to the soles of my feet, and until doubt and fear had been absolutely purged from me. He did not have to send an angel from the heavens to do this, nor did he have to speak with the trump of an archangel. By the whisperings of the still small voice of the Spirit of the living God, he gave to me the testimony I possess."
-Joseph F. Smith
Sermons Not Spoken
"God's anger is kindled not because we have harmed him but because we have harmed ourselves."
-Neal A. Maxwell
Guest Info
Jennifer Finlayson-Fife, relationship, and sexuality educator and coach, as well as Licensed Clinical Counselor, joins the moderators and studio audience to discuss several topics from the Doctrine and Covenants. They talk about Seeking signs versus seeking witnesses, living a chaste life, and the character of God.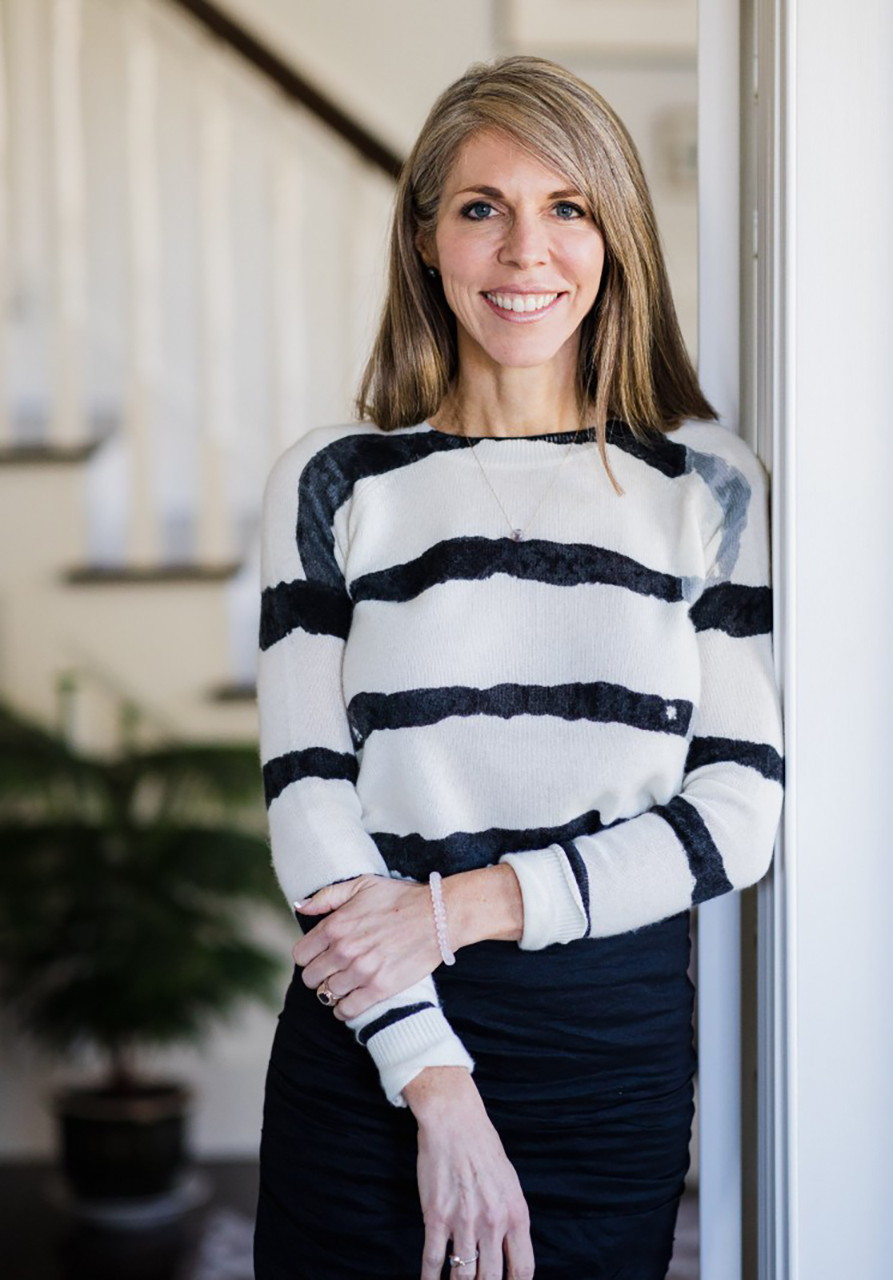 Images
Click HERE to download a PDF of all images or click on the images below to download them individually as JPEGs.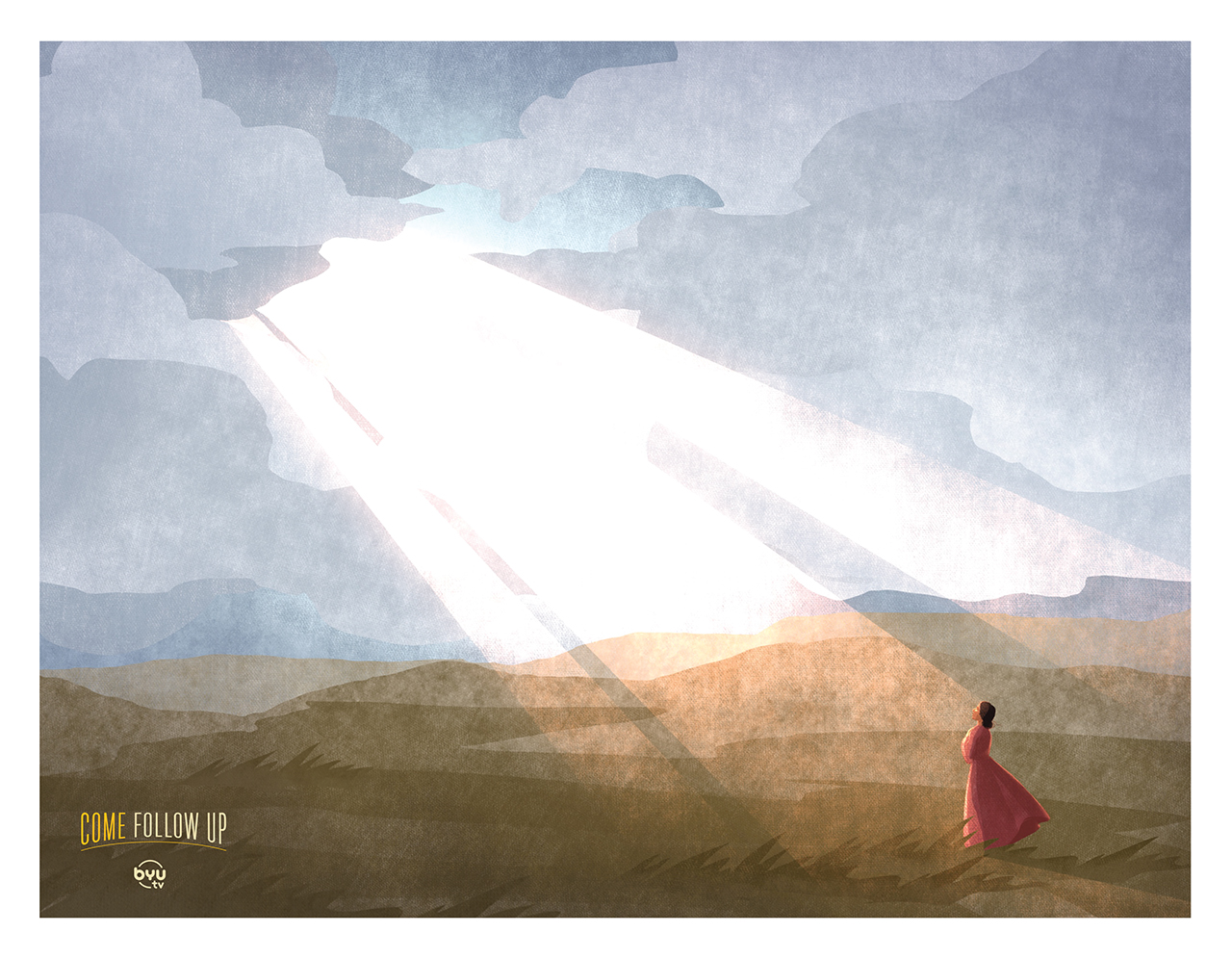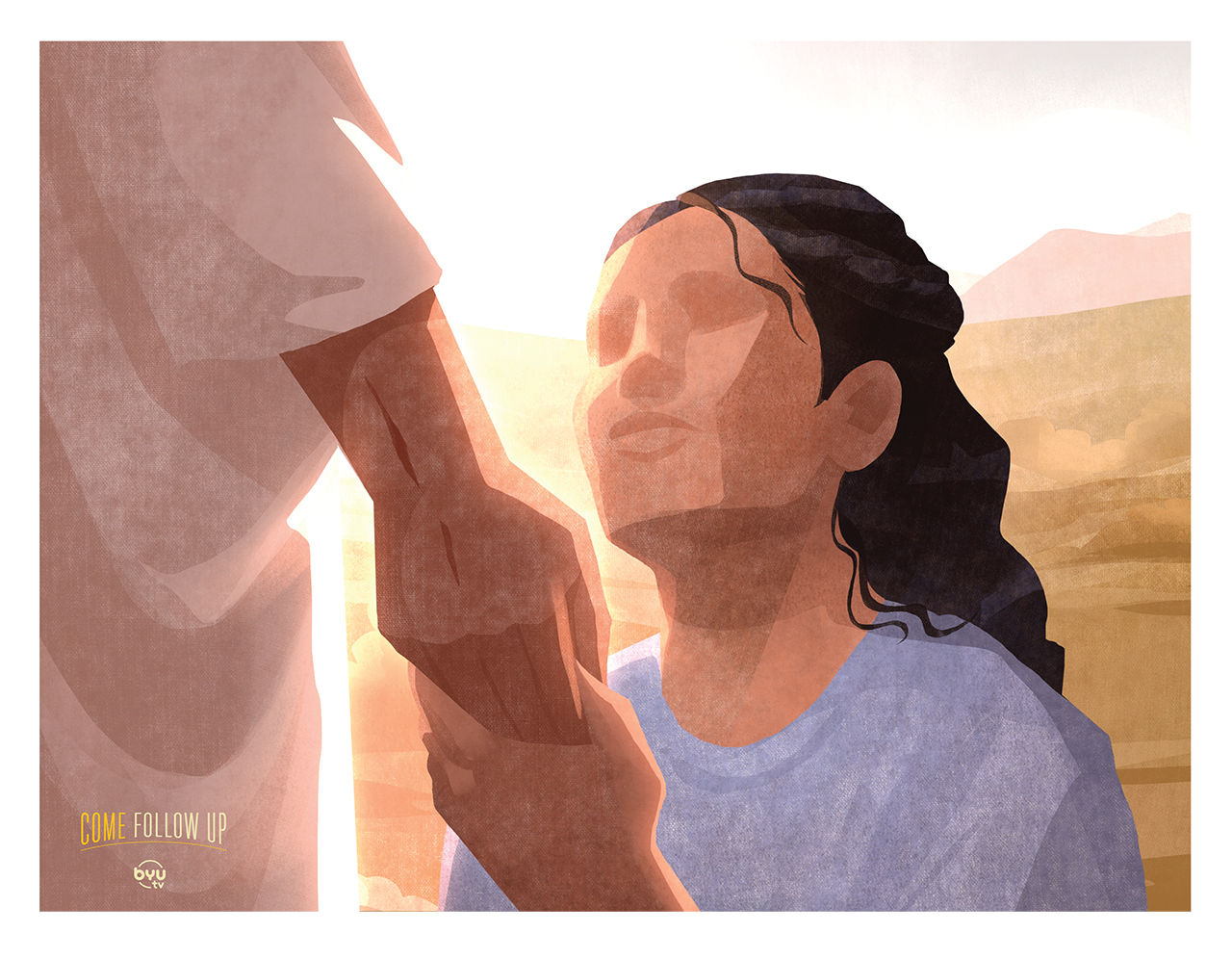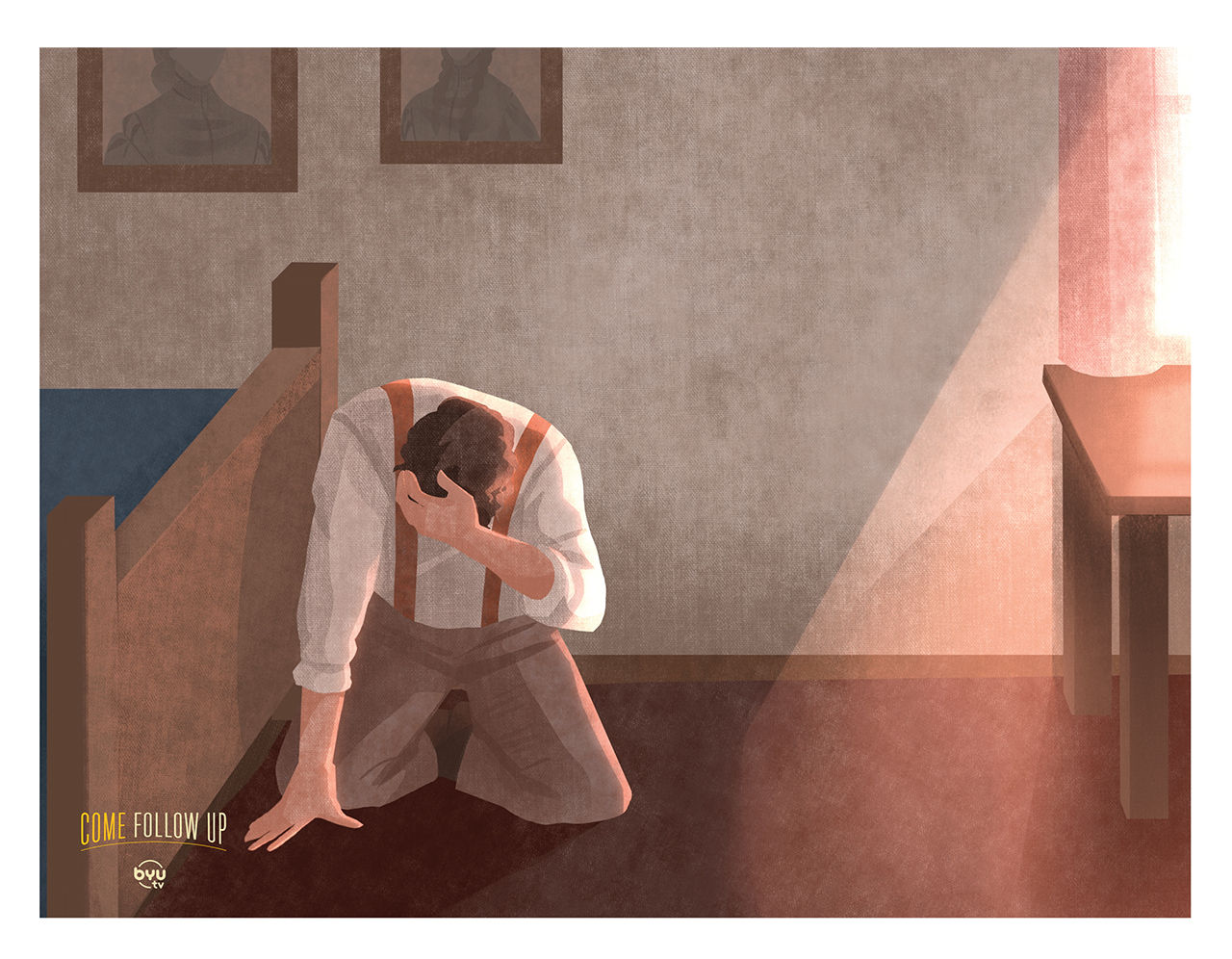 About the Illustrator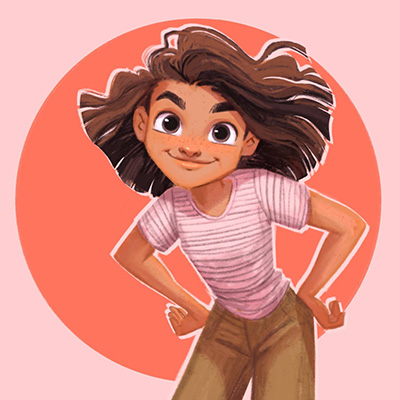 Ryann Bailey Wawro is an illustrator and concept artist (with a BFA in Animation from Brigham Young University) who is excited to be painting for this show. Says Ryann, "What an incredible opportunity for my job to literally be studying and drawing scripture stories!" You can find more of Ryann's work on Instagram @ryanncanvas and on her website ryannbaileyart.com.
Watch Come Follow Up
Delve deep into this week's Come, Follow Me lesson with a new episode of Come Follow up on Sunday at 1 ET | 10 PT!