All-Round Champion: Compete from Home—Kart Racing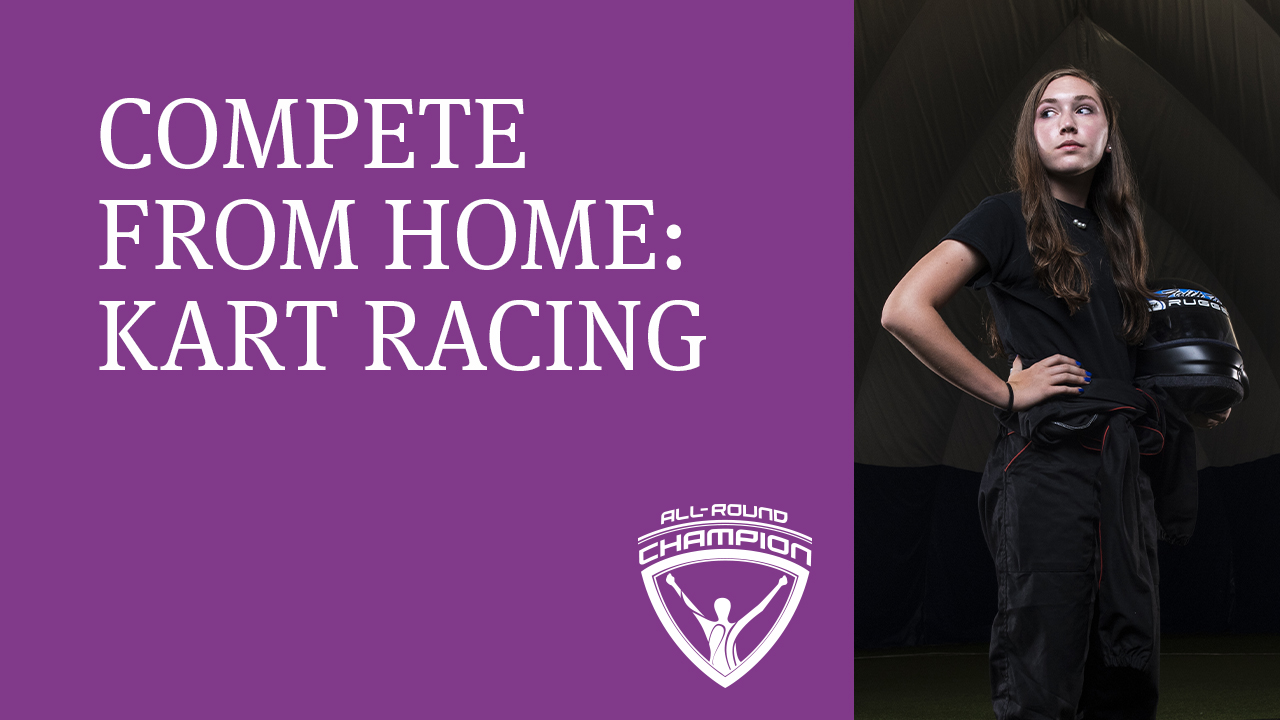 Compete from Home: Kart Racing
Kart racer Faith is so fast, speed is part of her DNA! You've seen her zoom by on All-Round Champion—now it's your turn to get in on the kart racing action. Ready, set, drive!
Scroll down for details on how to play.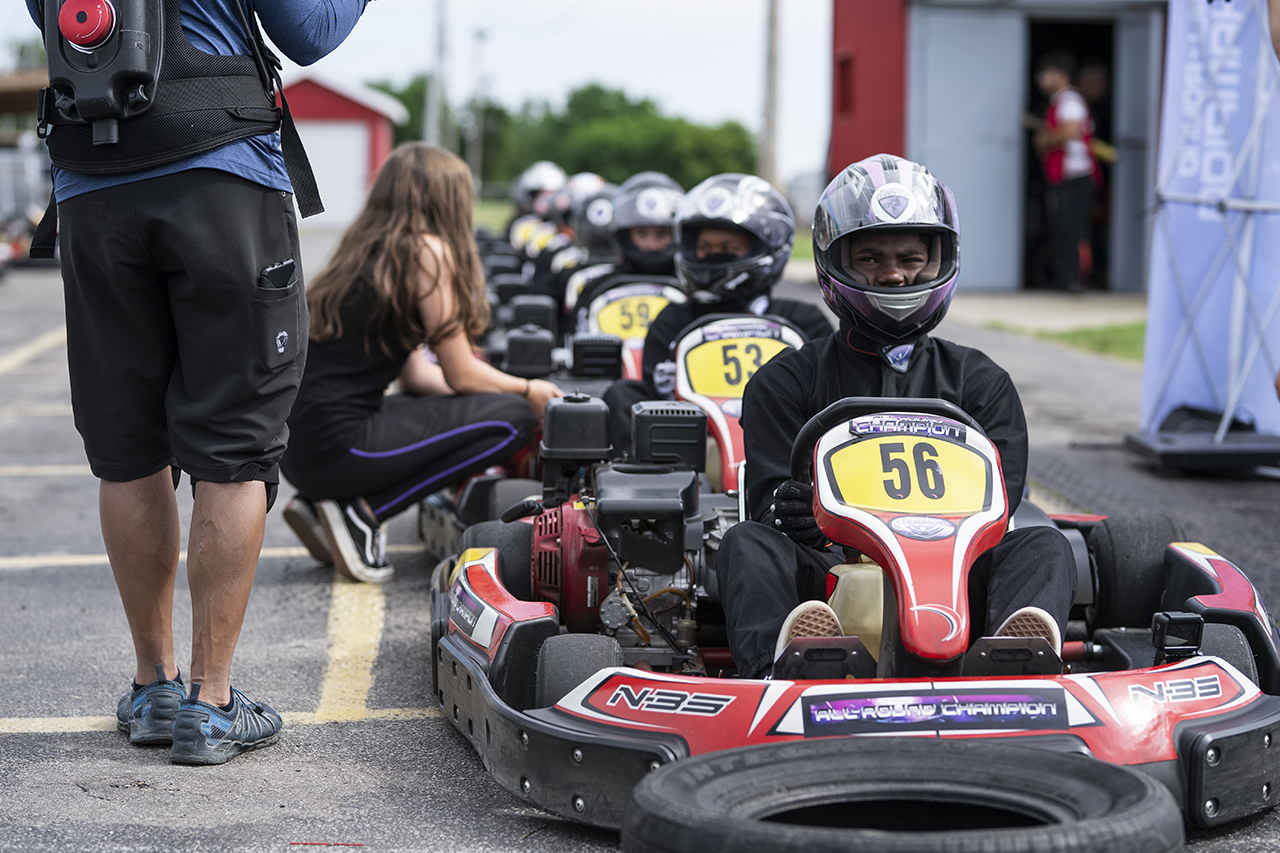 Tug-of-Kart
What You'll Need
Laundry baskets

Large blankets that can get a little grassy

An open grassy space
Setup
This game is made for at least four people, so if your numbers are a little low, go out and recruit some friends!
Divide players into teams of two.

Designate a place on the lawn to be the halfway point of the race.

At the starting line, place a laundry basket on each blanket and have one team member from each team sit in the baskets.

Wrap the two sides of the blanket into the basket, and have the player inside hold onto them while their other team member grips the front of the blanket.
How to Play
Kart racing is all about strength, control, and the support of a really good crew. This basket/blanket race will wrap all three of those traits in one race.
When players are properly situated, give the starting signal. Players use the blanket to pull their teammates across the grass to the halfway mark. There, rider and puller switch and race back to the starting line. First team back wins!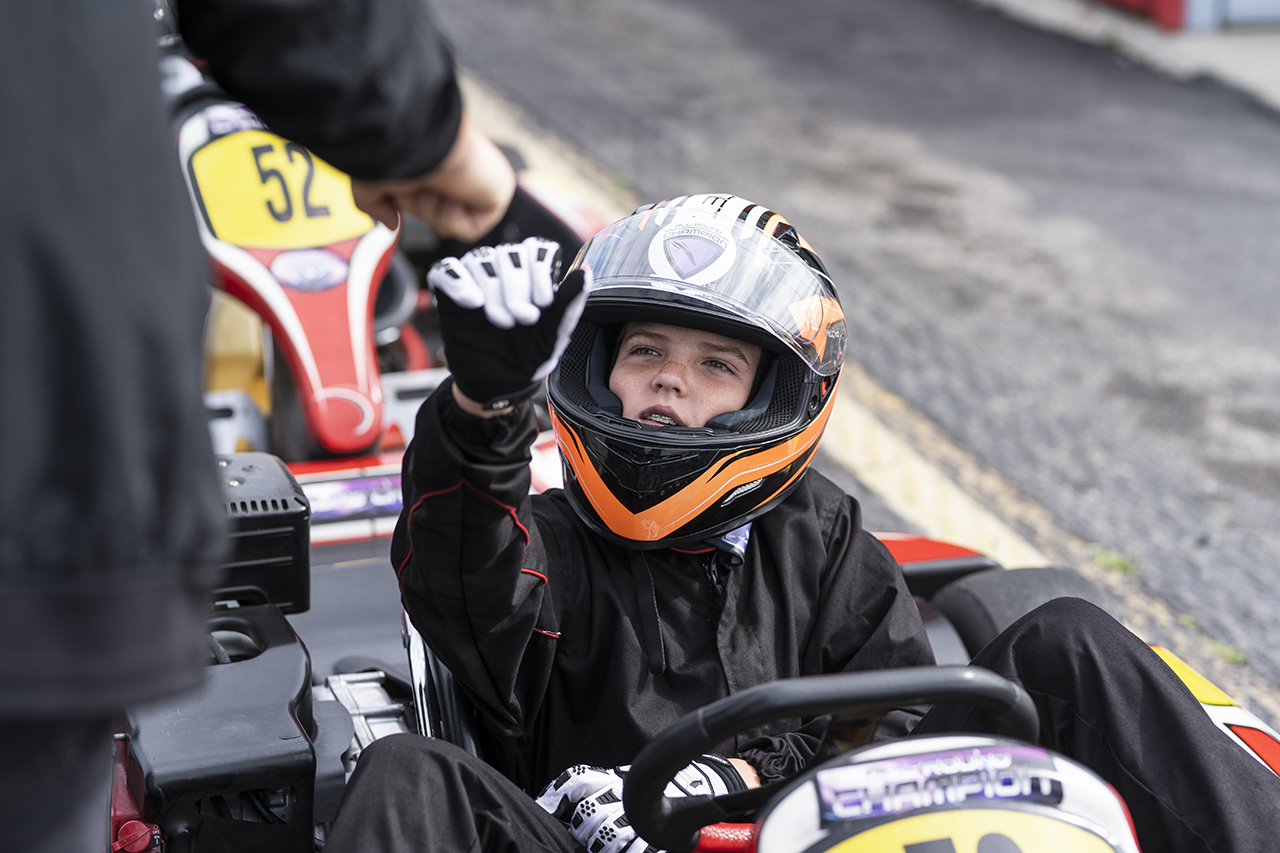 Let us know how you do by tagging a picture of you and your family competing with #AllRoundChampion.
Watch All-Round Champion Kart Racing
Can your eyes track what's happening on the track? It's tricky! These racers are just that fast. Watch the kart racing episode for free on the BYUtv app or BYUtv.org.