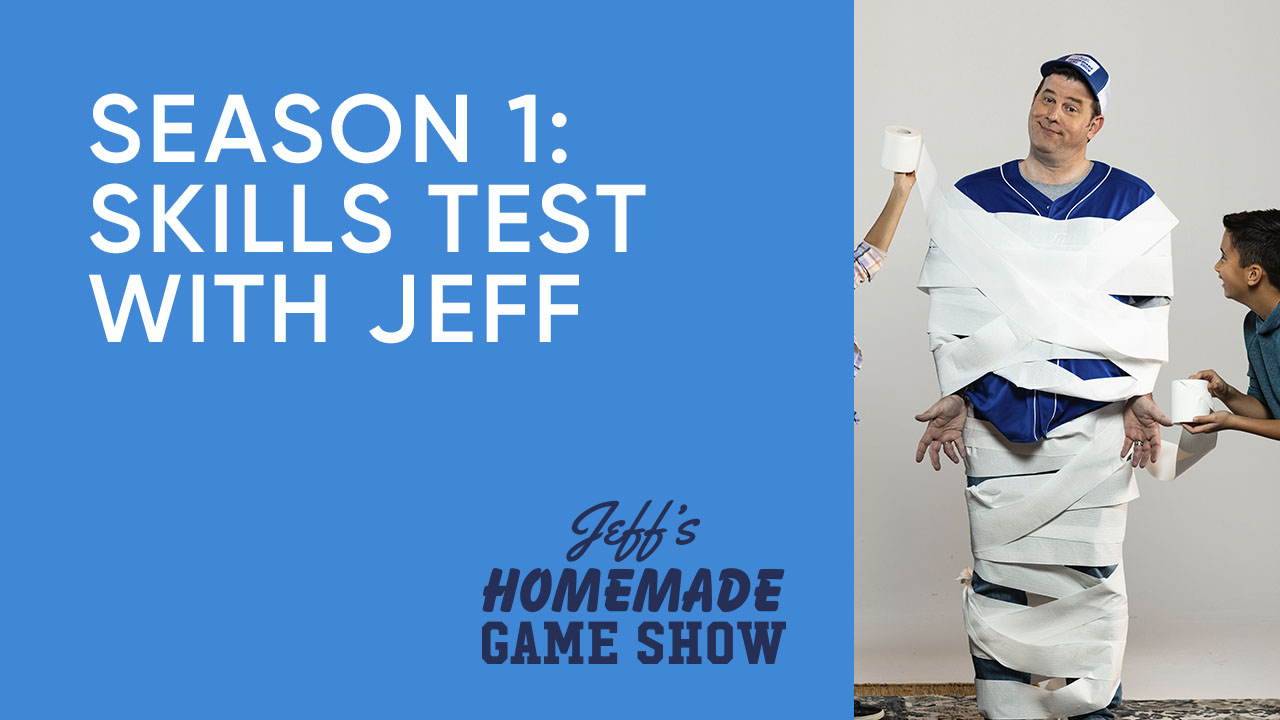 Skills Test with Jeff
On Jeff's Homemade Game Show, comedian Jeff Rogers throws together exciting challenges from items around the contestants' home. Now can he complete challenges made from things around the studio?
Find out in the video below. It's time to put Jeff to the test!
More with Jeff
Get to know the real Jeff Rogers in this interview.
Watch Jeff's Homemade Game Show
Jeff's got some tricks up he sleeves . . . See what he pulls out for this week's family! You can watch the premiere episode of Jeff's Homemade Game Show for free on the BYUtv app or right HERE. See new episodes every Tuesday at 9 ET | 6 PT.