All-Round Champion: Meet Fenella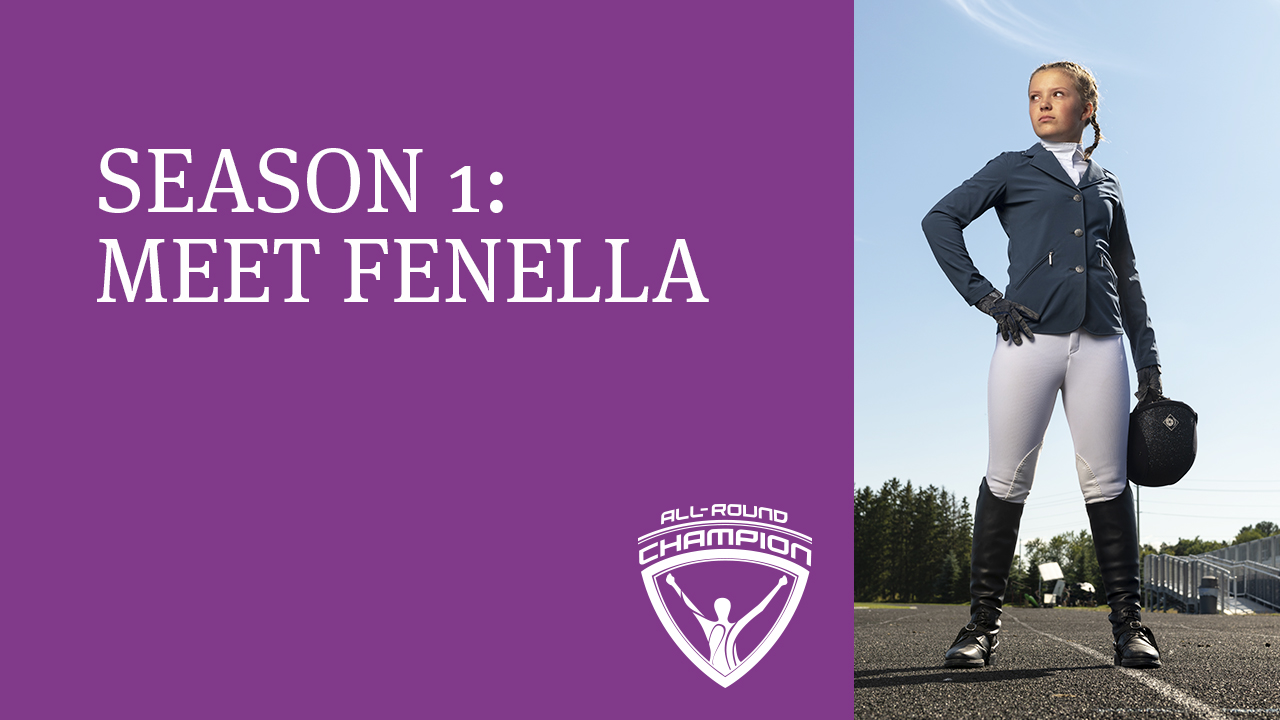 Meet the Athletes: Fenella
Equestrian show jumper Fenella may be only five feet tall, but if you've seen the first three episodes of All-Round Champion, then you know she's as tough as nails.
Watch the interview below to find out how jumping horses has helped her become even more determined.
Meet the Other Athletes
Watch interviews with Cayde and Sydney.
Check back over the next few weeks for additional interviews with the athletes on All-Round Champion.
Watch All-Round Champion Episode 3
The episode featuring Fenella's sport just aired, and you can see just how well the other athletes mastered equestrian show jumping right HERE.