All-Round Champion: Compete from Home—Kayaking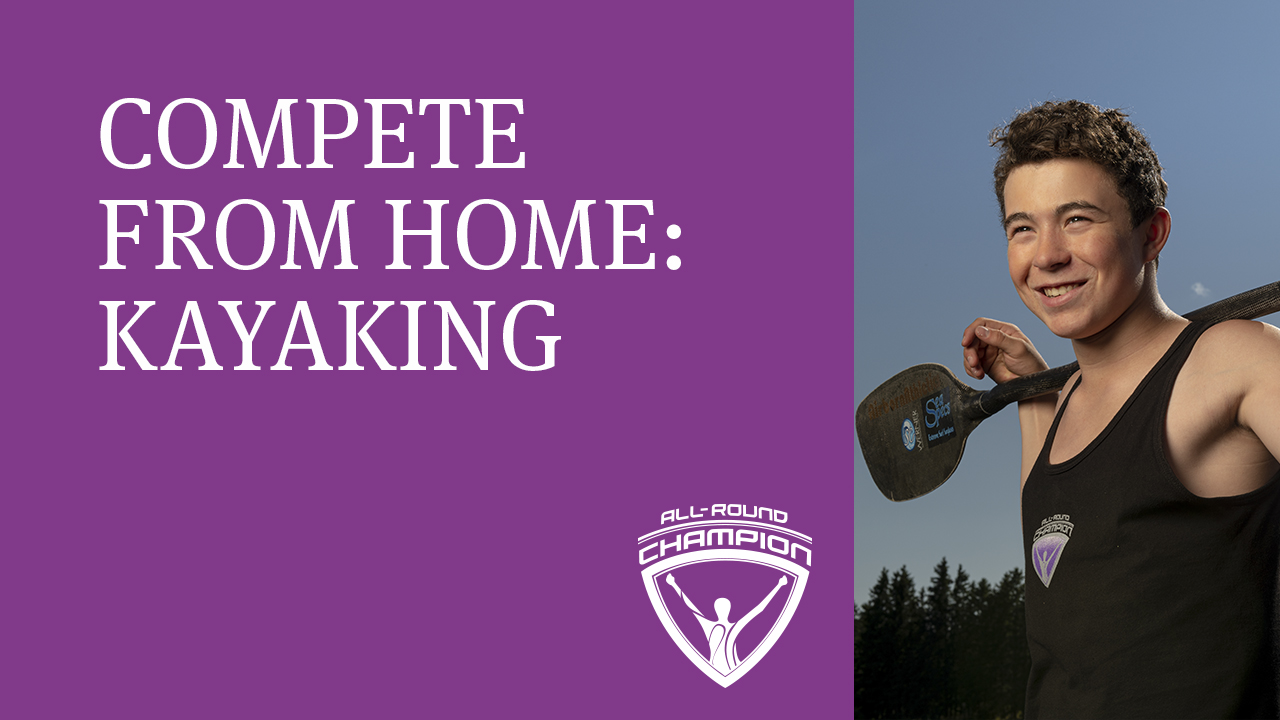 Compete from Home: Kayaking
If you've seen Brody kayak on All-Round Champion, you know it takes a lot of strength to muscle a boat through a raging current.
This week's compete-from-home challenge takes strength too, but don't worry—it's all in the boat.
Scroll down to see how to play.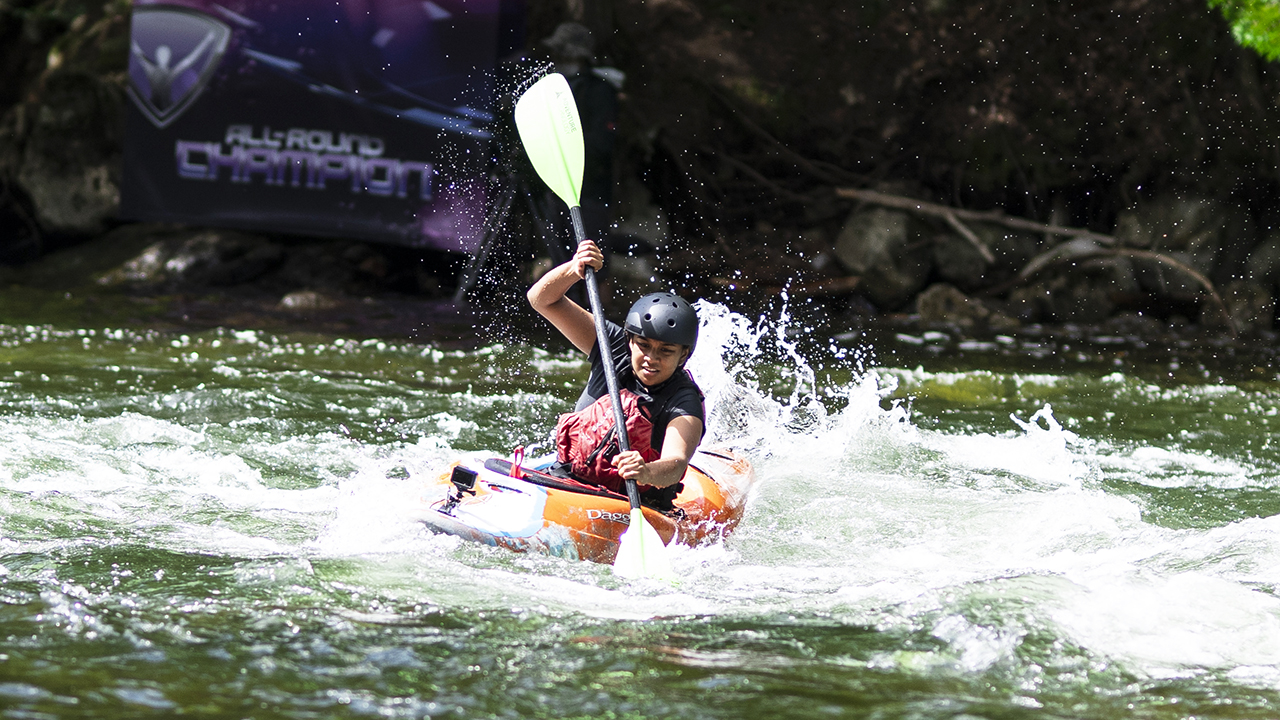 Bathtub Boats
What You'll Need
A sheet of paper for every participant
Decorating supplies (optional)
A pile of rocks, blocks, grapes, or other small objects with a bit of weight
Setup
Each participant should fold their sheet of paper into a paper boat. (Since the kind of boat each player chooses to make is part of the competition, we won't tell you how to make one here. But a quick web search yields lots of different tutorials. If you're looking for a place to get started, check out this wikiHow link on making a basic paper boat.)
Fill the bathtub with a few inches of water.
If wanted, decorate those boats! Make sure they're spic and span for the big competition.
How to Play
All the contestants put their boats in the water at the same time. Then each contestant should place the grapes or other small objects one by one on their boat. As the weight begins to accumulate, boats will start to go down. The boat that can hold the most without sinking is the winner! TIP: If your boats are so well made that a pile of grapes doesn't even wobble them, try something heavier, like marbles, magnets, or paperweights.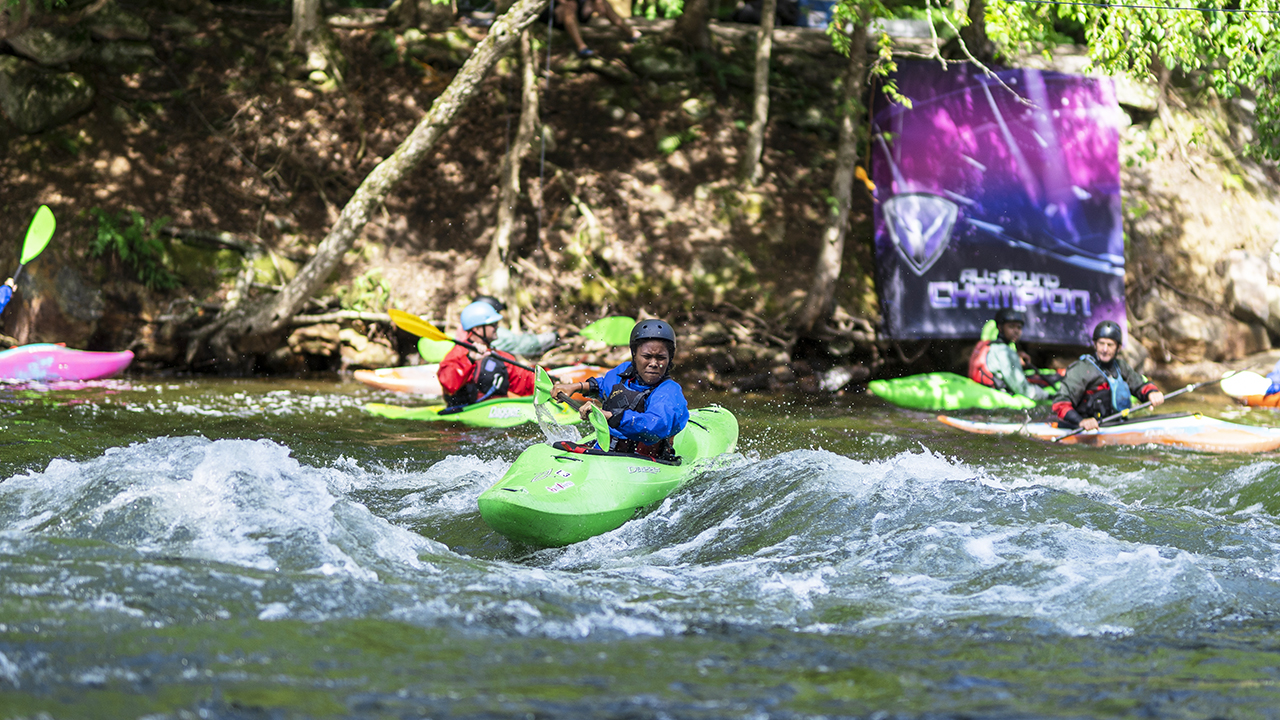 Watch All-Round Champion
The All-Round Champion contestants take to the river like trout. Watch the kayaking episode for free on the BYUtv app or BYUtv.org.