All-Round Champion: Meet Daniel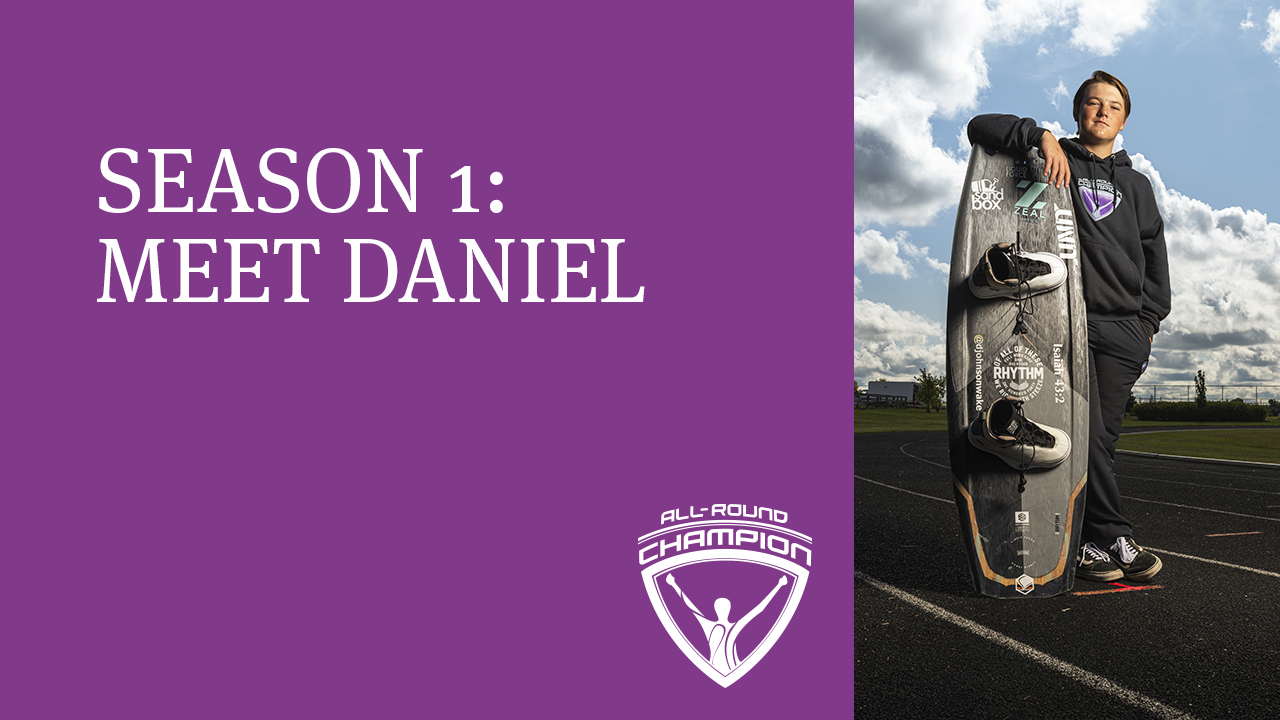 Meet the Athletes: Daniel
Daniel can jump and flip like nobody's business! Good thing too, because as the professional wakeboarder on All-Round Champion, he'll need to teach the other athletes to do the same.
Learn more about Daniel in the artistic interview below!
Meet the Other Athletes
Watch interviews with Marshall, Jasmine, Michael, Haven, Fenella, Cayde, and Sydney.
Check back over the next few weeks for additional interviews with the athletes on All-Round Champion.
Watch All-Round Champion Episode 8
The competition's heating up! Or should we say, cooling down? As the athletes hit the water to learn how to wakeboard, they'll be tested to their limits. Watch the episode for free on the BYUtv app or right HERE. Catch new episodes every Thursday at 8 ET | 5 PT.