Come Follow Up: D&C 29 Lesson Resources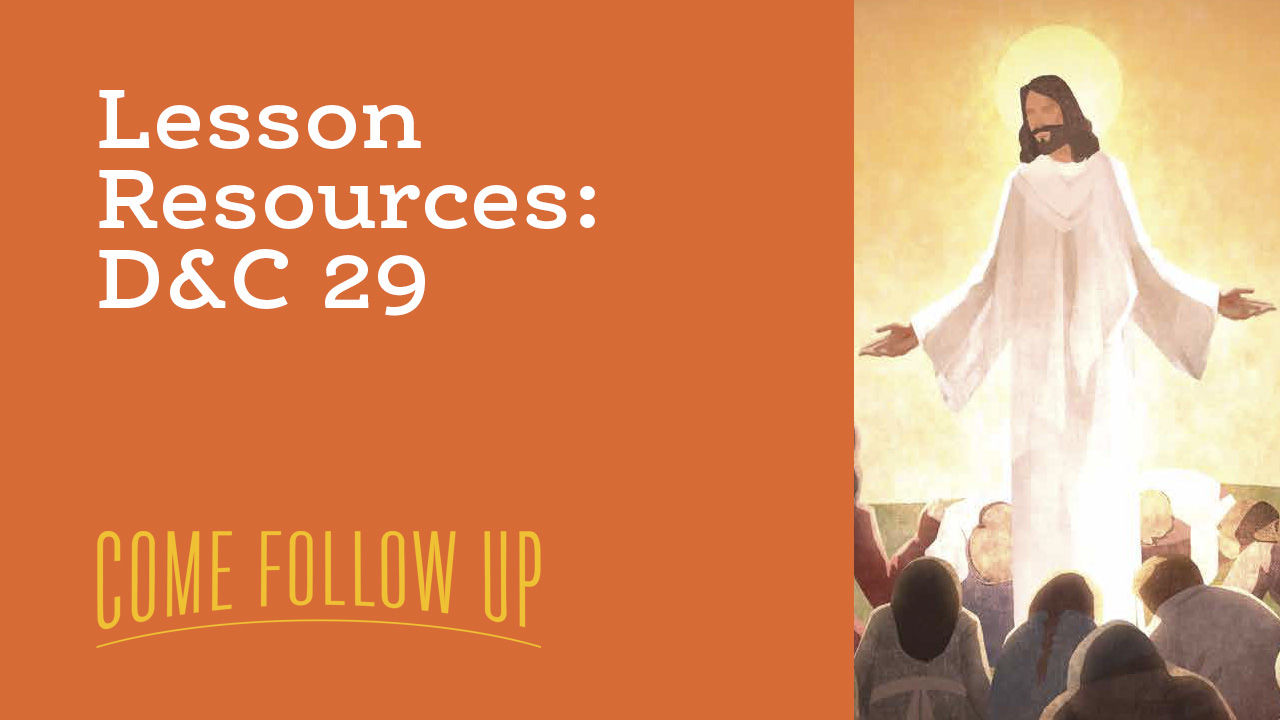 D&C 29 "Jesus Christ Will Gather His People"
This week, the Come, Follow Me program of The Church of Jesus Christ of Latter-day Saints takes us to D&C 29.
Explore the topics contained in these sections with the Come Follow Up hosts and prepare for your own great discussions with the resources below! All content included is free to download and share in any noncommercial setting.
Video Resource
Watch the video below for a sneak peek at the upcoming Come Follow Up episode and a short discussion on preparing for the Second Coming.
Additional Reading
Hope of Israel by President Russell M. Nelson
"When we speak of the gathering, we are simply saying this fundamental truth: every one of our Heavenly Father's children, on both sides of the veil, deserves to hear the message of the restored gospel of Jesus Christ. They decide for themselves if they want to know more."
"Now is the time to prepare and prove ourselves willing and able to do all things whatsoever the Lord our God shall command us."
Guest Info
Special guest for the upcoming Come Follow Up discussion is Anthony Sweat, an associate professor of Church history and doctrine at Brigham Young University. He received his bachelor's degree in painting and drawing and his PhD in curriculum and instruction. He is the author of several books, most recently Repicturing the Restoration. Anthony is a regular speaker at Latter-day Saint events and conferences. He and his wife, Cindy, are the parents of seven children.
Images
Click HERE to download a PDF of all images or click on the images below to download them individually as JPEGs.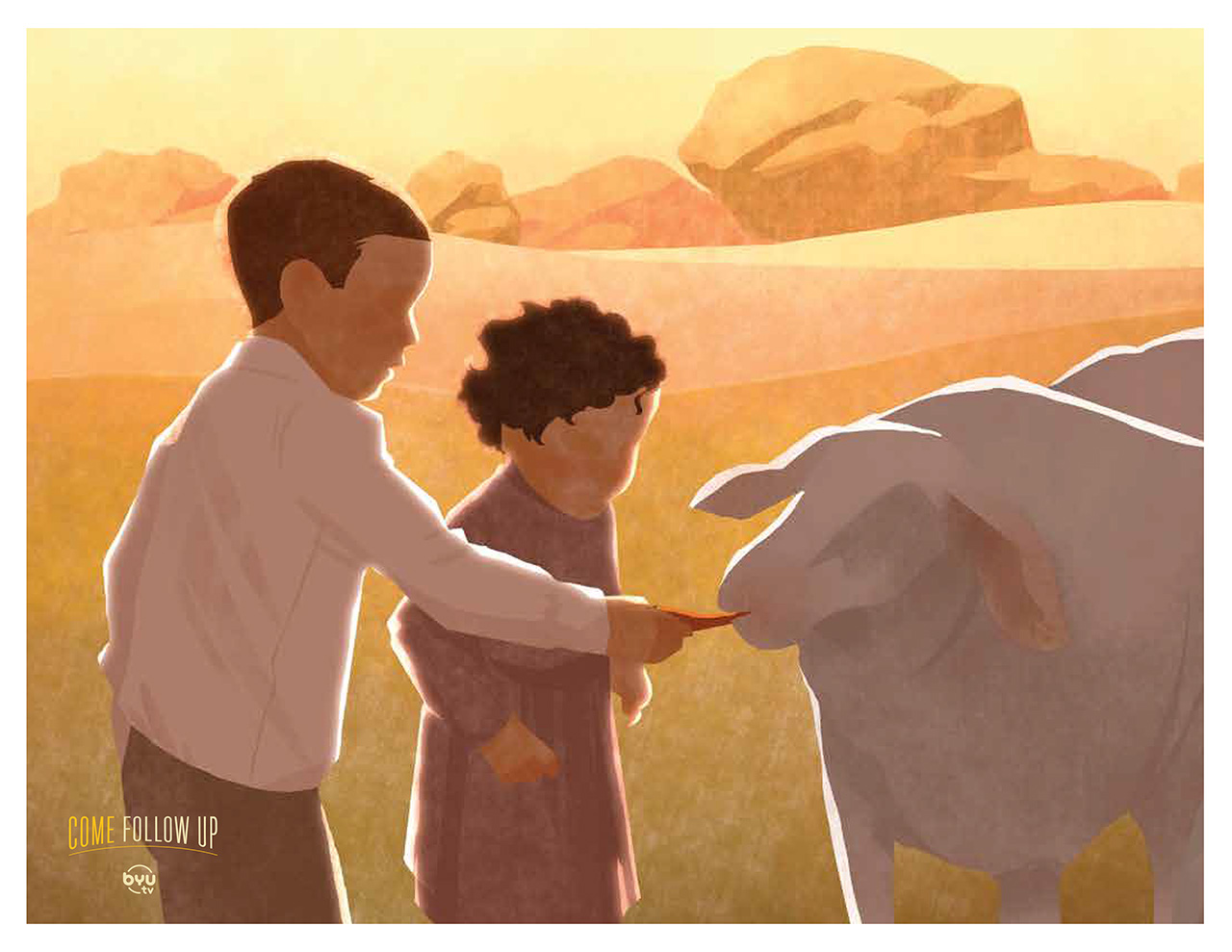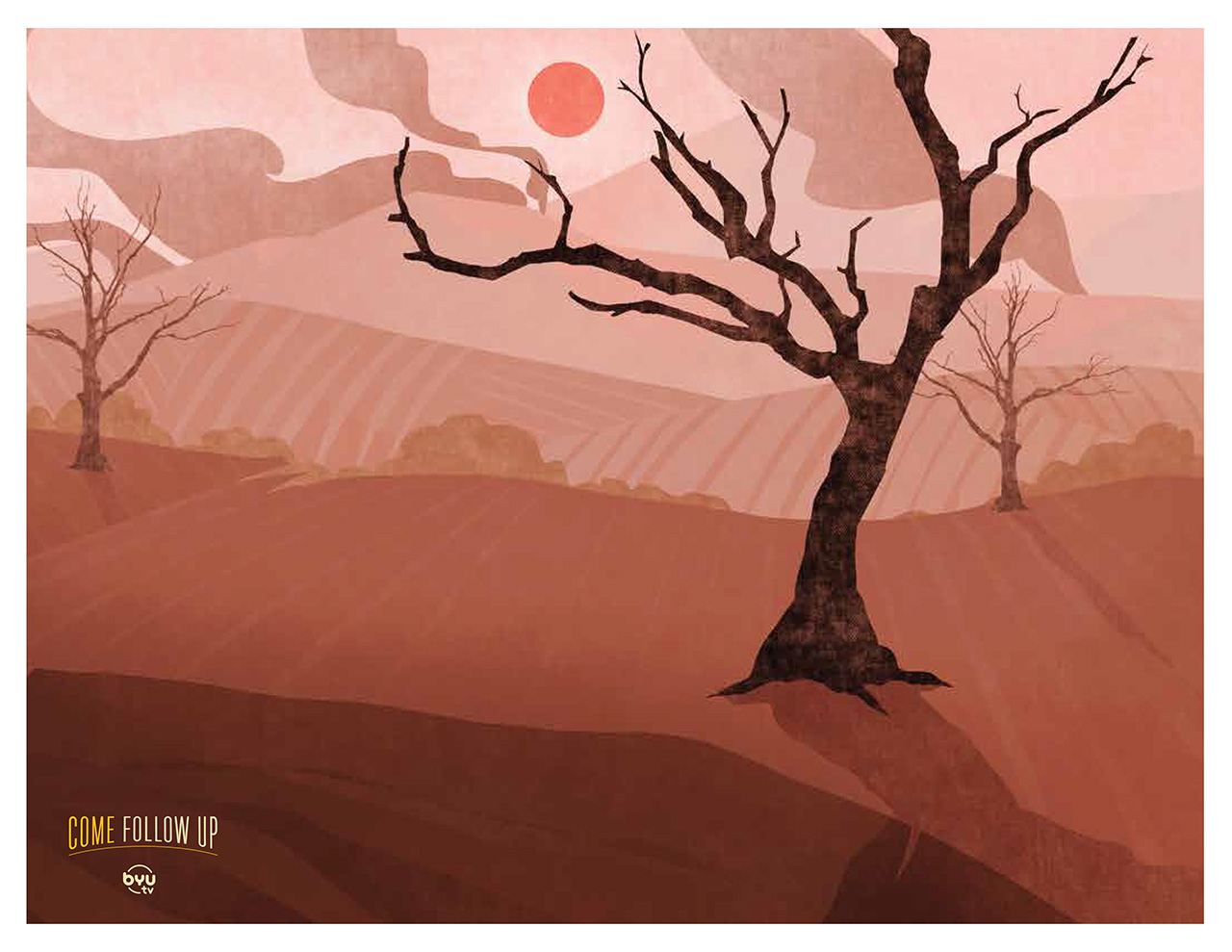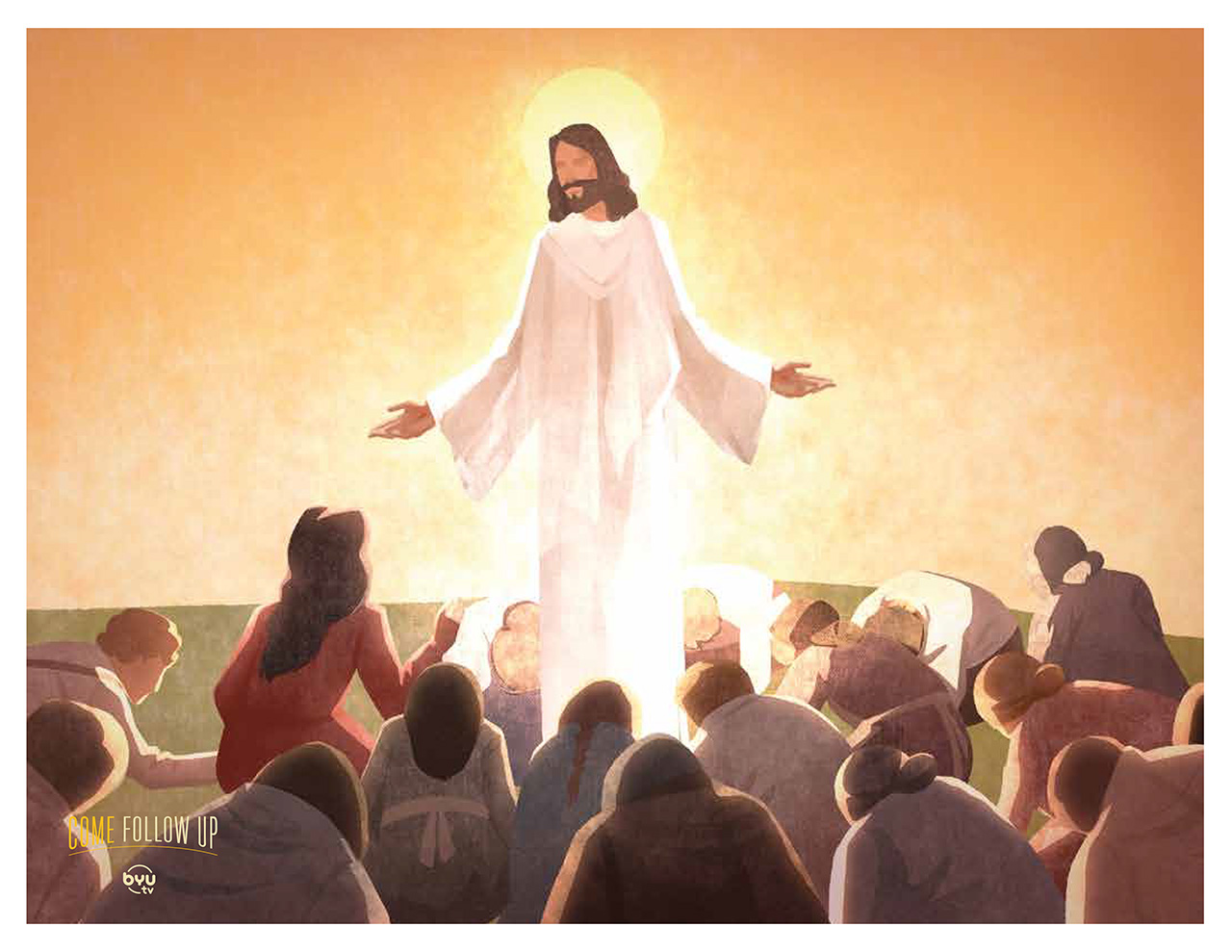 About the Illustrator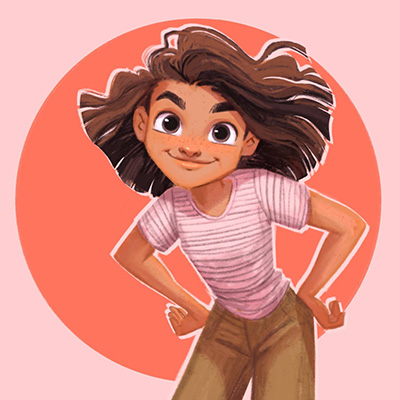 Ryann Bailey Wawro is an illustrator and concept artist (with a BFA in Animation from Brigham Young University) who is excited to be painting for this show. Says Ryann, "What an incredible opportunity for my job to literally be studying and drawing scripture stories!" You can find more of Ryann's work on Instagram @ryanncanvas and on her website ryannbaileyart.com.
Watch Come Follow Up
Delve deep into this week's Come, Follow Me lesson with a new episode of Come Follow up on Sunday at 1 ET | 10 PT!