New Sunday Programming on BYUtv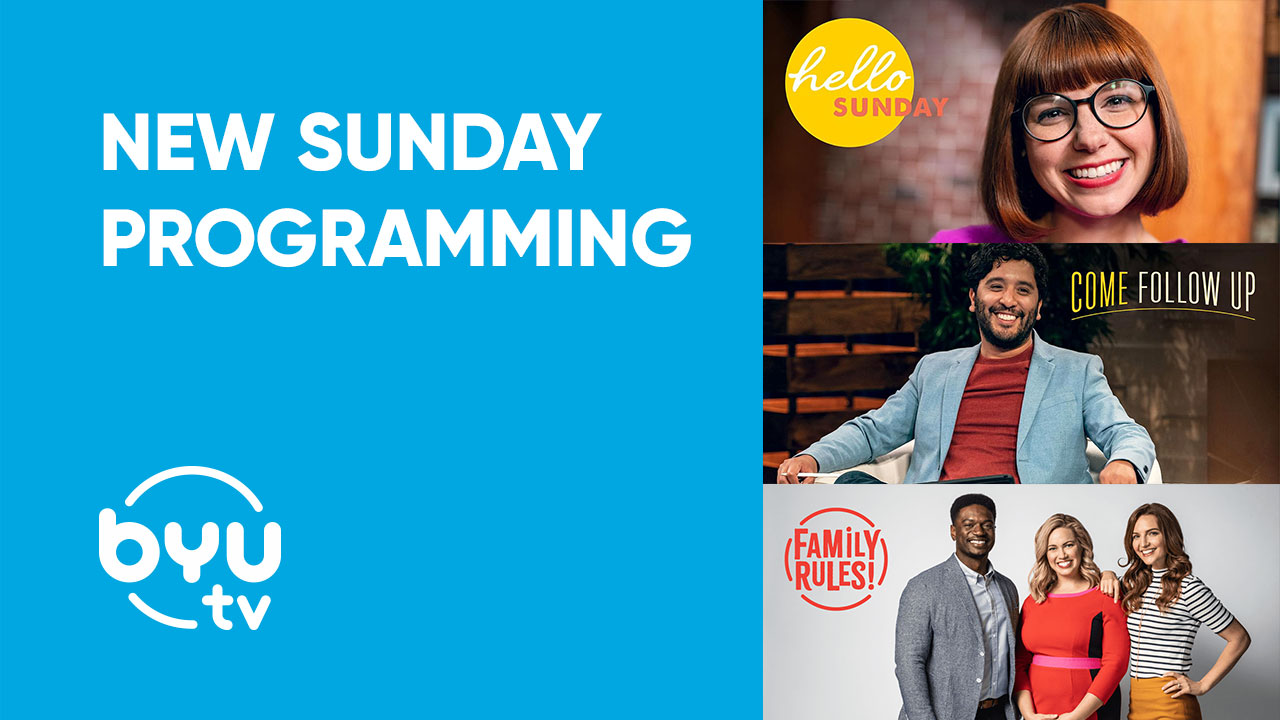 New Sunday Shows on BYUtv
Refresh your Sundays and rejuvenate your soul with BYUtv's new lineup of Sunday programming! Two brand-new shows, Hello Sunday and Come Follow Up, are headed your way, along with a brand-new season of Family Rules.
Scroll down to find out how to catch these shows!
Hello Sunday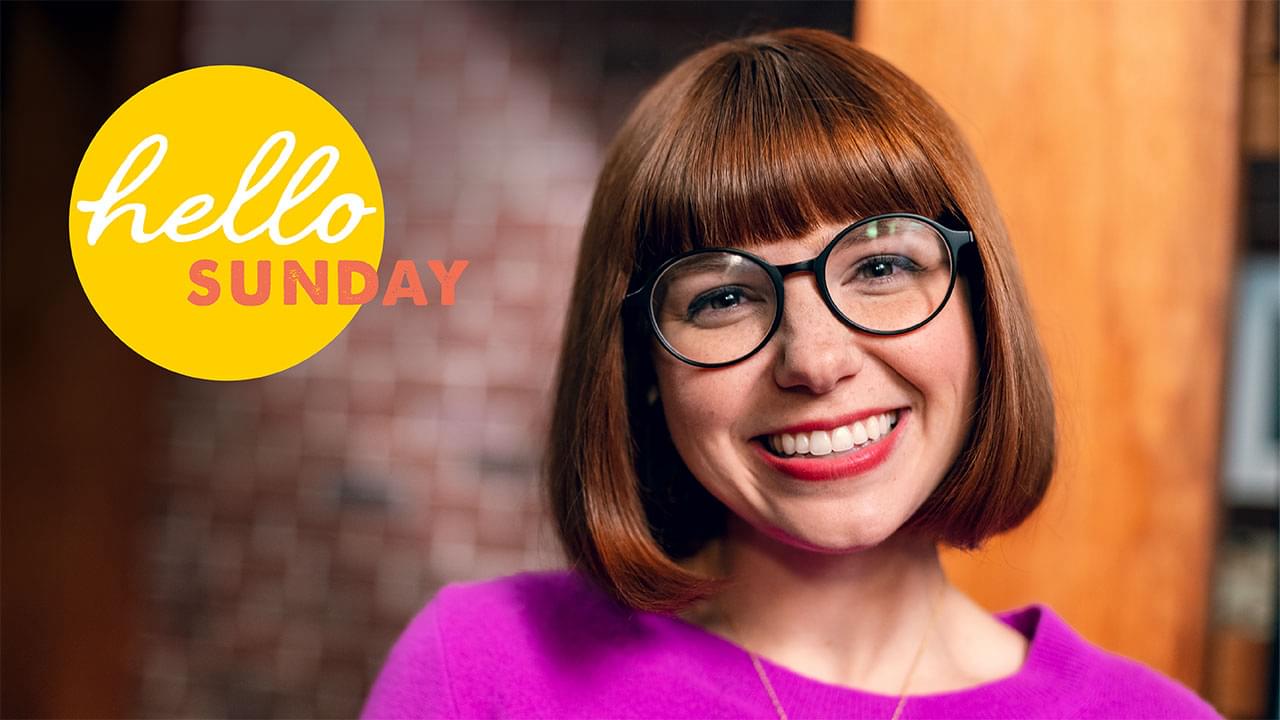 From the producers of Family Rules and Artful comes Hello Sunday, a new series dedicated to discovering lives of faith, hope, and charity. Join host Scout Smith (BYUtv Insider) as she shares stories from across the globe that stir the soul, nurture relationships with the Divine, and inspire all to live the Gospel more fully.
Watch new episodes of Hello Sunday every Sunday at 1:30 ET | 10:30 PT RIGHT HERE.
Come Follow Up
On Come Follow Up, moderators Barbara Morgan Gardener and Daniel Becerra welcome a different guest every week as they take a deeper dive into the concepts and doctrines that correlate with the weekly Come, Follow Me resource. With participation from the live studio audience and engagement via social media for viewers at home, Come Follow Up complements your personal and family scripture study.
Watch new episodes of Come Follow Up every Sunday at 1 ET | 10 PT RIGHT HERE.
Family Rules Season 2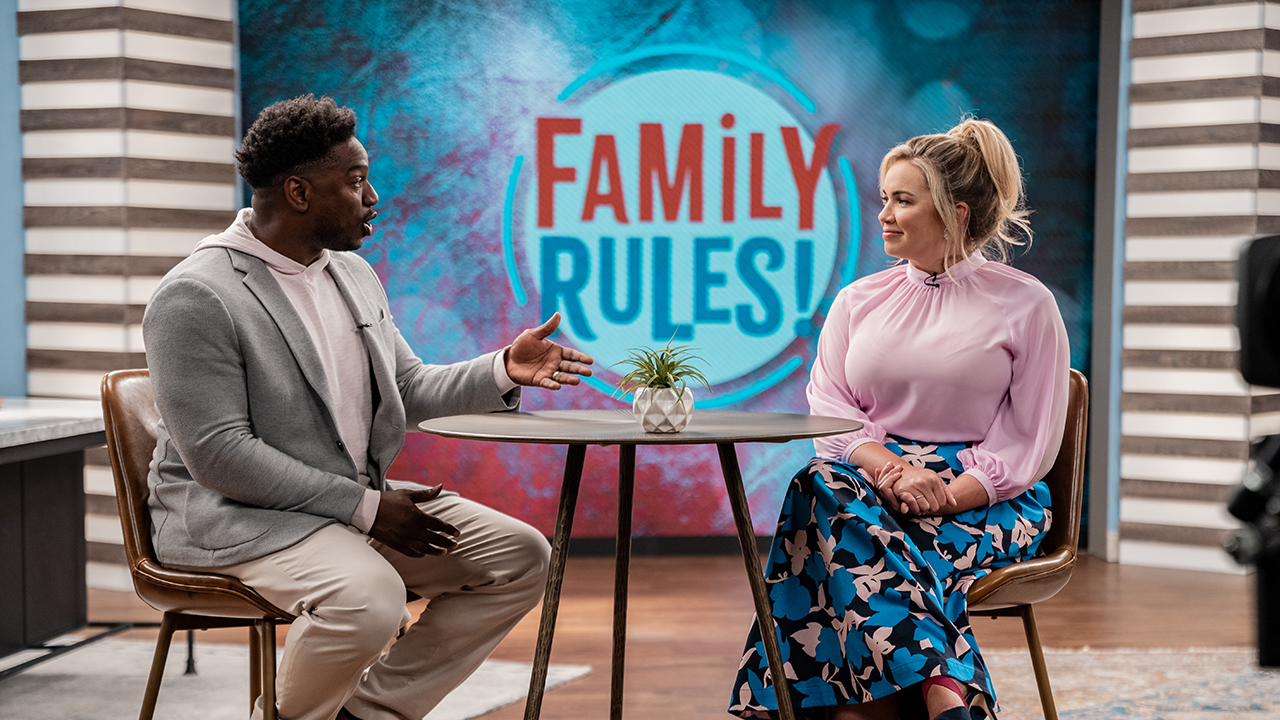 Hosts Brooke Walker, Yahosh Bonner, and Natalie Riskas continue to explore what makes families happy and healthy. Whether you're a new parent, a seasoned pro, or somewhere in between, Family Rules is here to give inspiration and encouragement to families everywhere.
Watch new episodes of Family Rules every Sunday at 2 ET | 11 PT RIGHT HERE.
Artful Season 2 and Grace Notes Season 2
New seasons of these beloved Sunday shows are in the works and coming your way the beginning of 2021. Stay tuned for updates as their premieres draw closer.
How to Watch BYUtv
You can watch BYUtv on the BYUtv app or BYUtv.org.