Random Acts: Party Words with Mason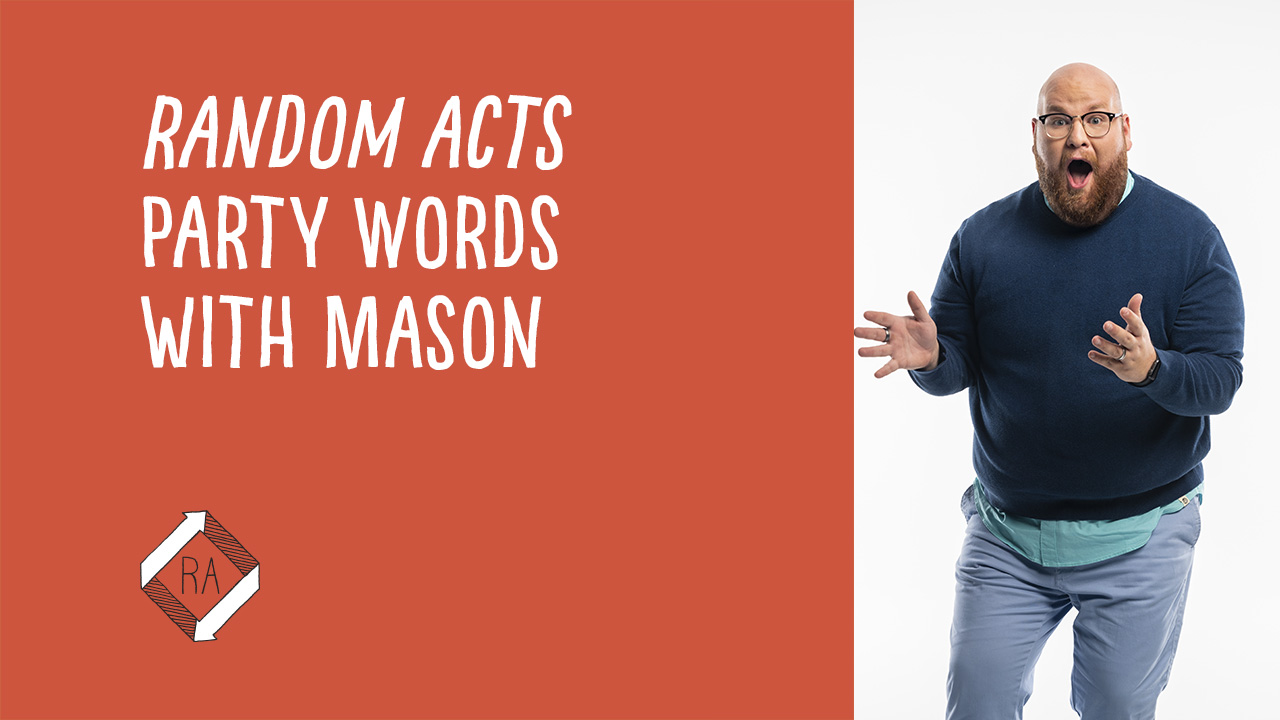 Party Words with Mason
We crave Random Acts like nothing else and can barely control our excitement over new episodes!
How does host Mason feel about it? Find out in the letter-challenge video below.
Join the Party!
Emilie, Will, and Jenna are in on the game too. See how Emilie does HERE, how Will does HERE, and how Jenna does HERE.
Watch Random Acts Season 6
Random Acts is back with a world-traveling adventure everyone can enjoy! So pack those suitcases and check out the season finale HERE.