Random Acts Wallpaper "Friendly Snowman"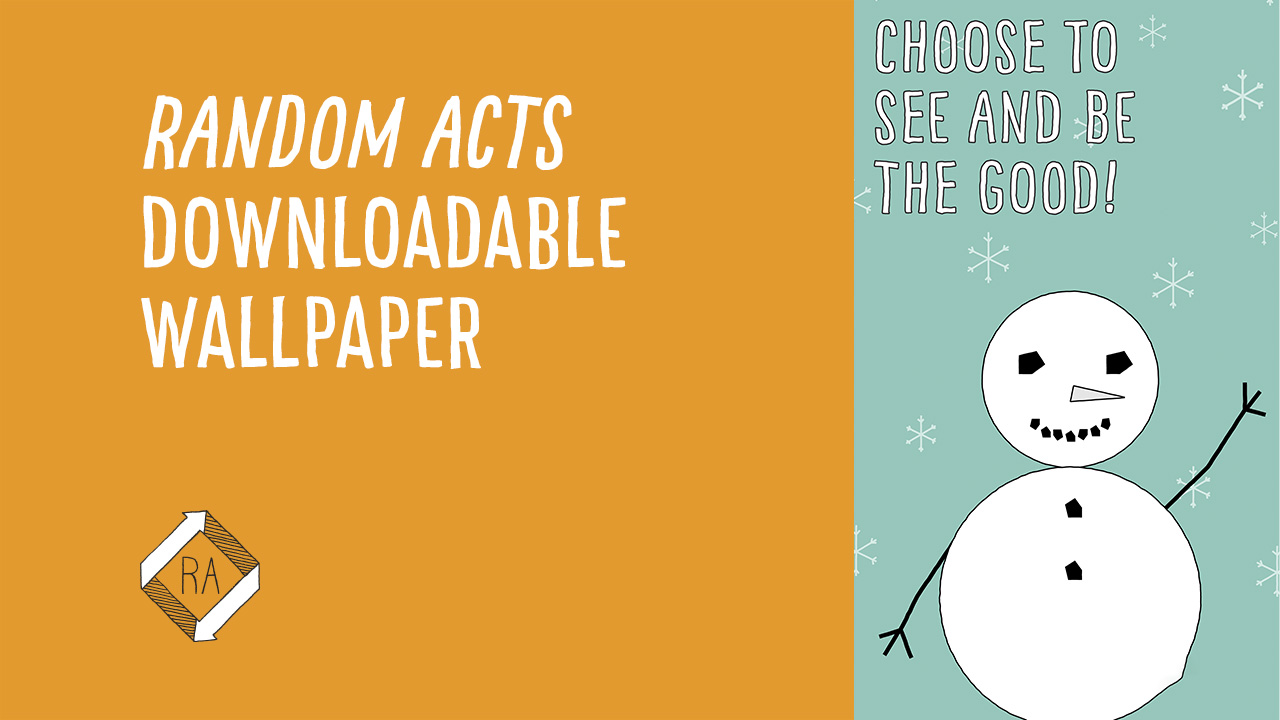 Introducing the "Friendly Snowman" Wallpaper
You can build awesome things out of snow, but you can build even more awesome things out of kindness. This winter, let the good you share snowball out of control till the whole world sparkles!
Download the most recent Random Acts wallpaper as a reminder to "see and be the good." Scroll down to get copies for your mobile, tablet, and desktop devices.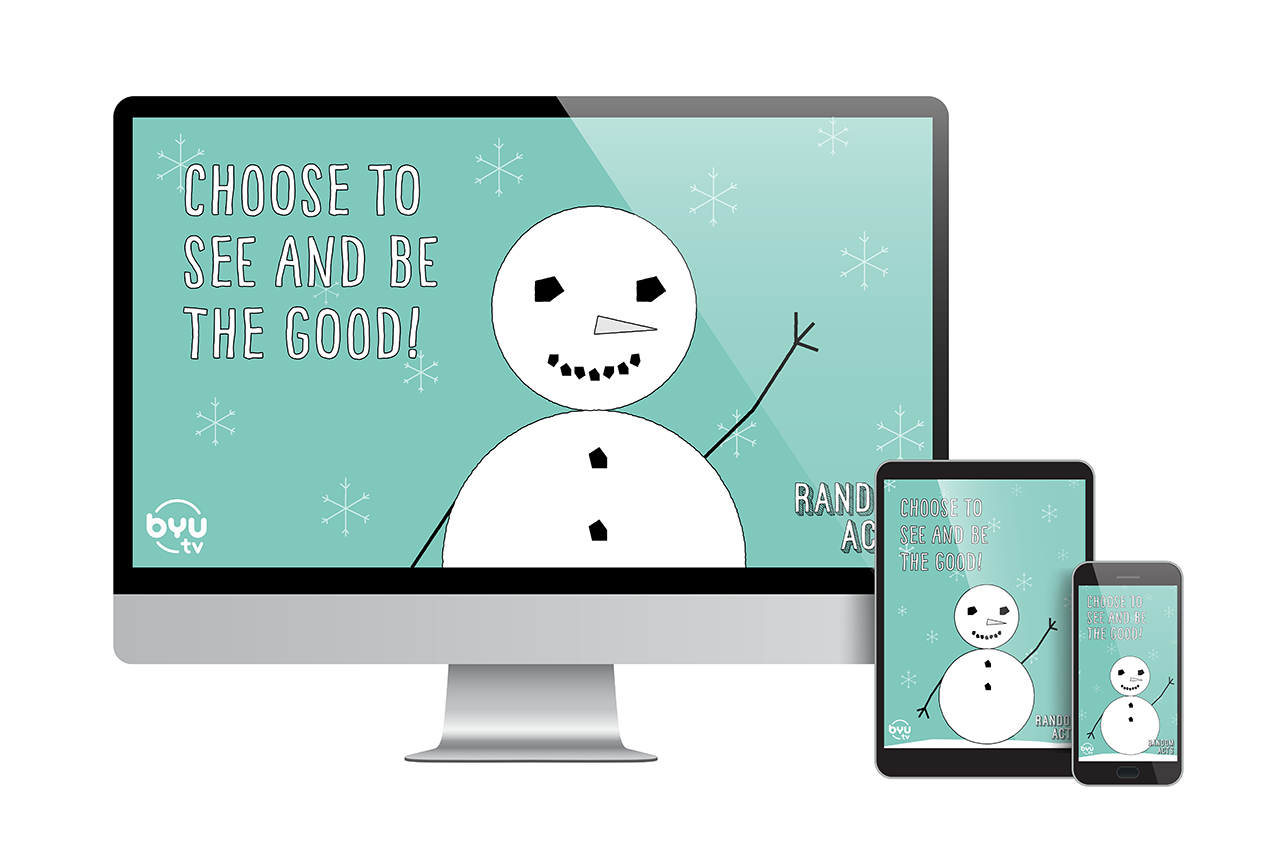 Download This Random Acts Wallpaper
To get this Random Acts wallpaper, simply click the "download" buttons below!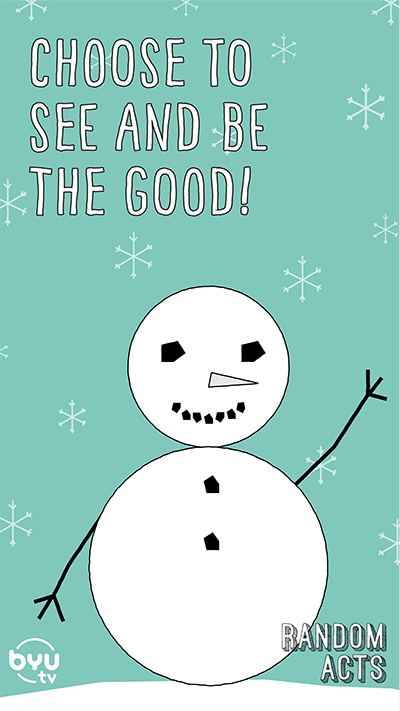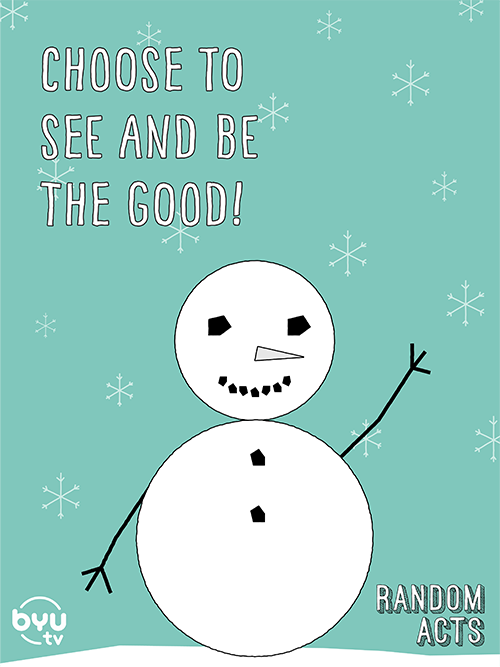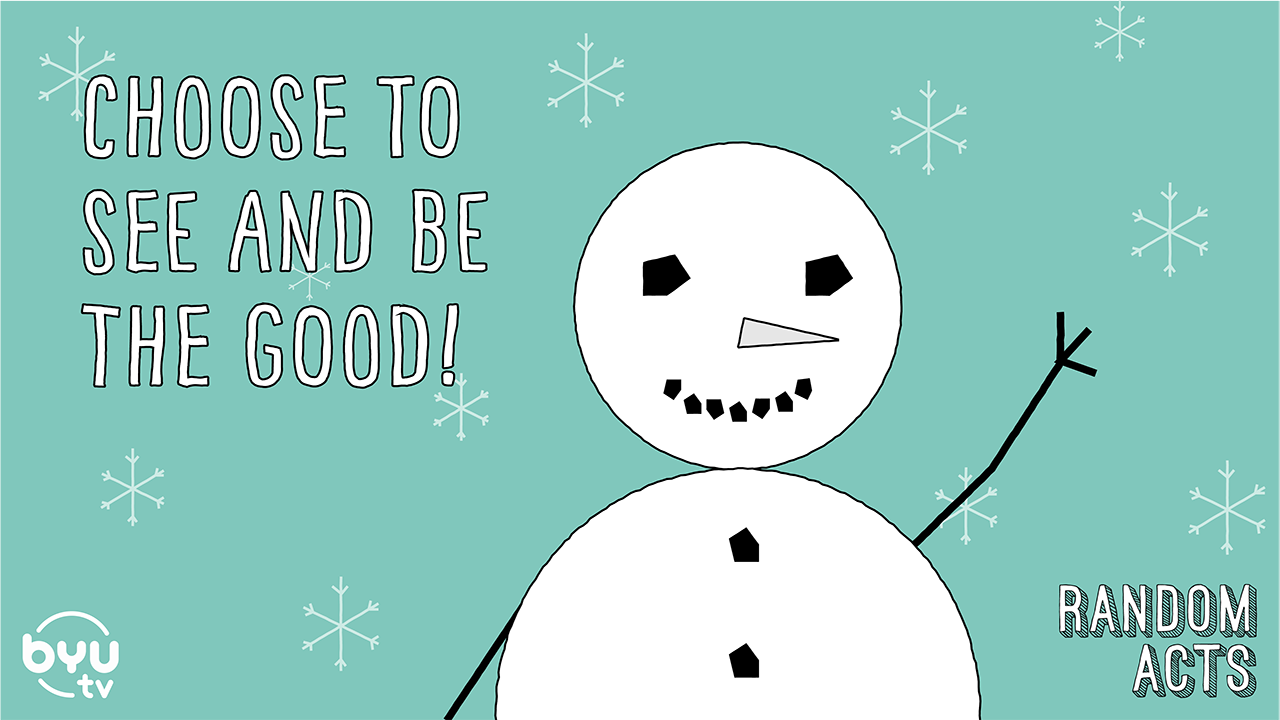 Love this wallpaper? Check out our other ones!
If you love giving your devices a new look, be sure to check out these wallpapers that we've previously released:
We hope these wallpapers remind you to do random acts of kindness wherever you go! Make sure you're writing your acts of kindness down in this easy-to-make, downloadable journal.
Don't forget to check back next month for an all-new Random Acts wallpaper.