Wizard of Paws Casting Call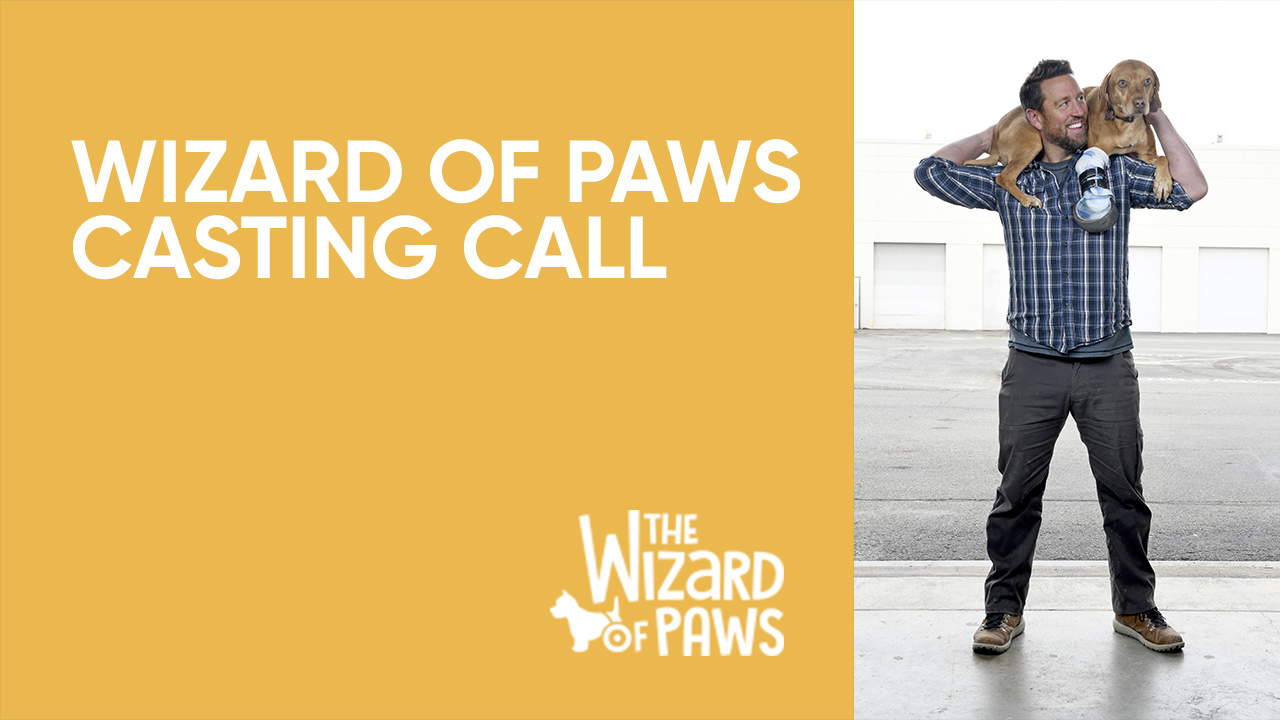 The Wizard of Paws Casting Call
Calling all pets (and people)! If you or someone you know could benefit from a brand-new pet prosthetic, this could be your golden opportunity.
We're looking for new patients to appear on The Wizard of Paws! If your pet is selected, the prosthetic wizard himself, Derrick Campana, will create one-of-a-kind prosthetics free of charge for your pet.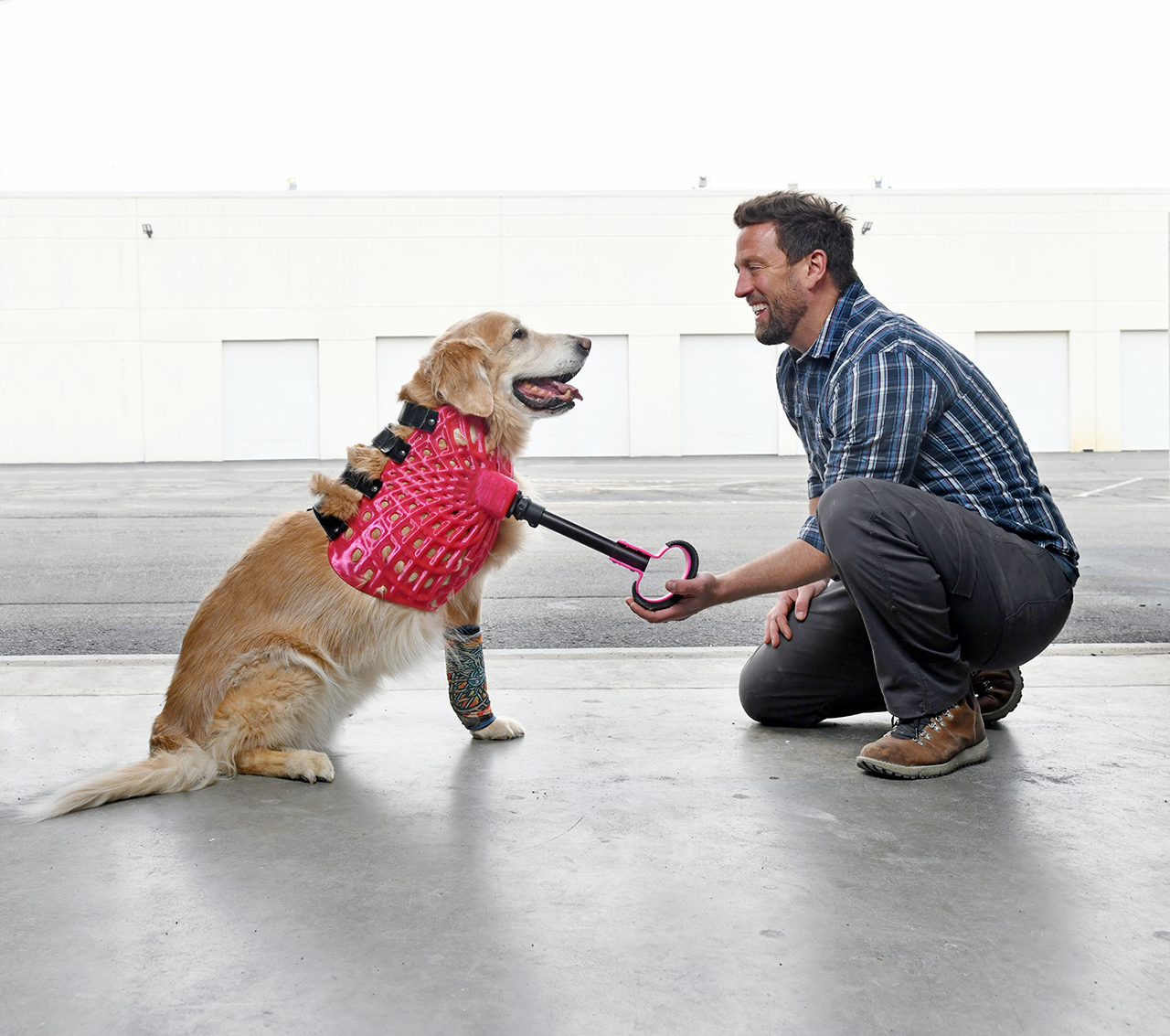 How to Apply
If you and your family are comfortable being on camera, please email bionicpetscasting@gmail.com the following:
a brief description of what your animal means to you
your animal's backstory
why you'd like Derrick's help
a few pictures of your pet
a good phone number to reach you at
ALL SPECIES OF ANIMALS ARE WELCOME.
We look forward to hearing from you!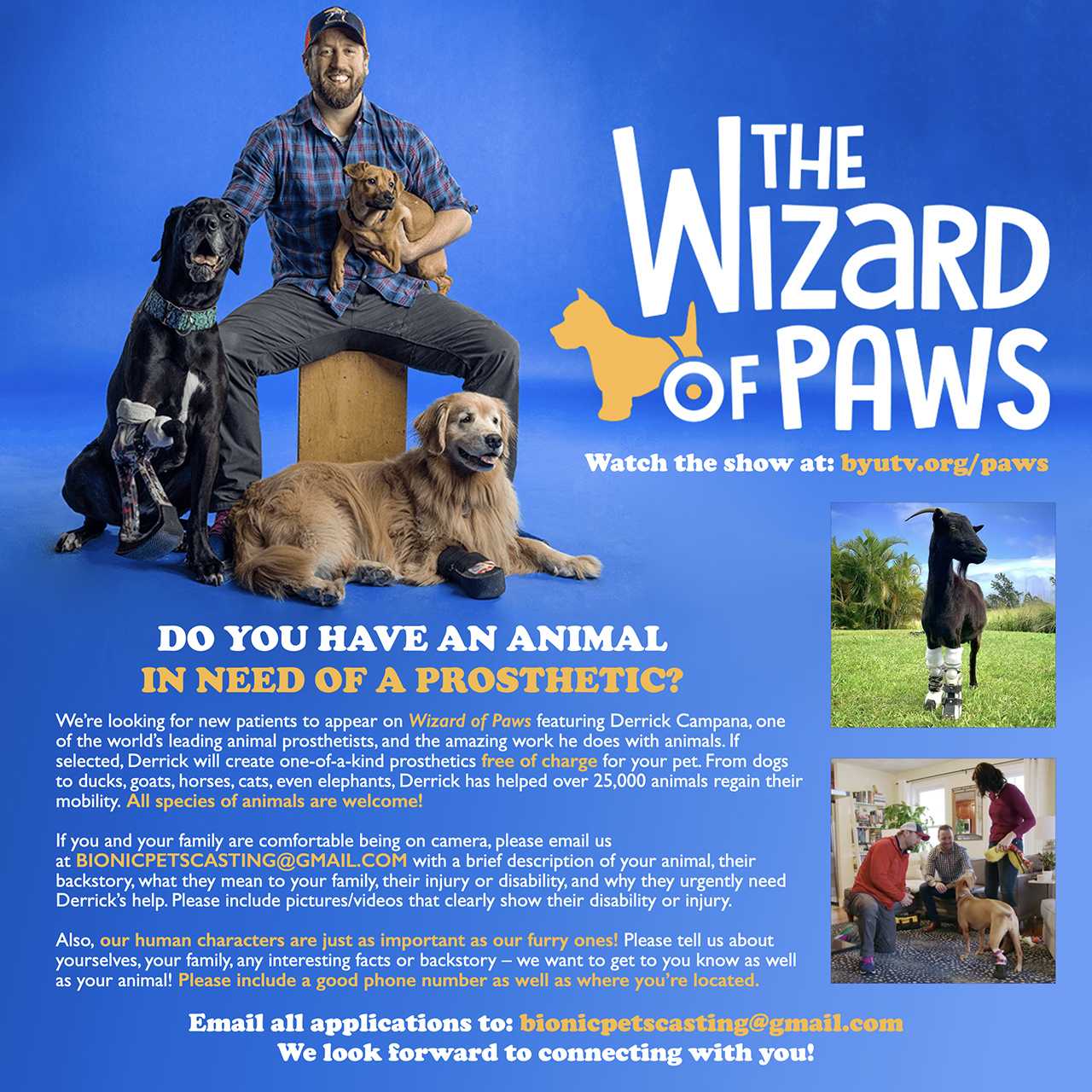 Stream The Wizard of Paws
Watch the wizard at work! See Derrick help animals through almost-magical transformations on the BYUtv app or right HERE.