Secret Handshakes with Sloane and Evan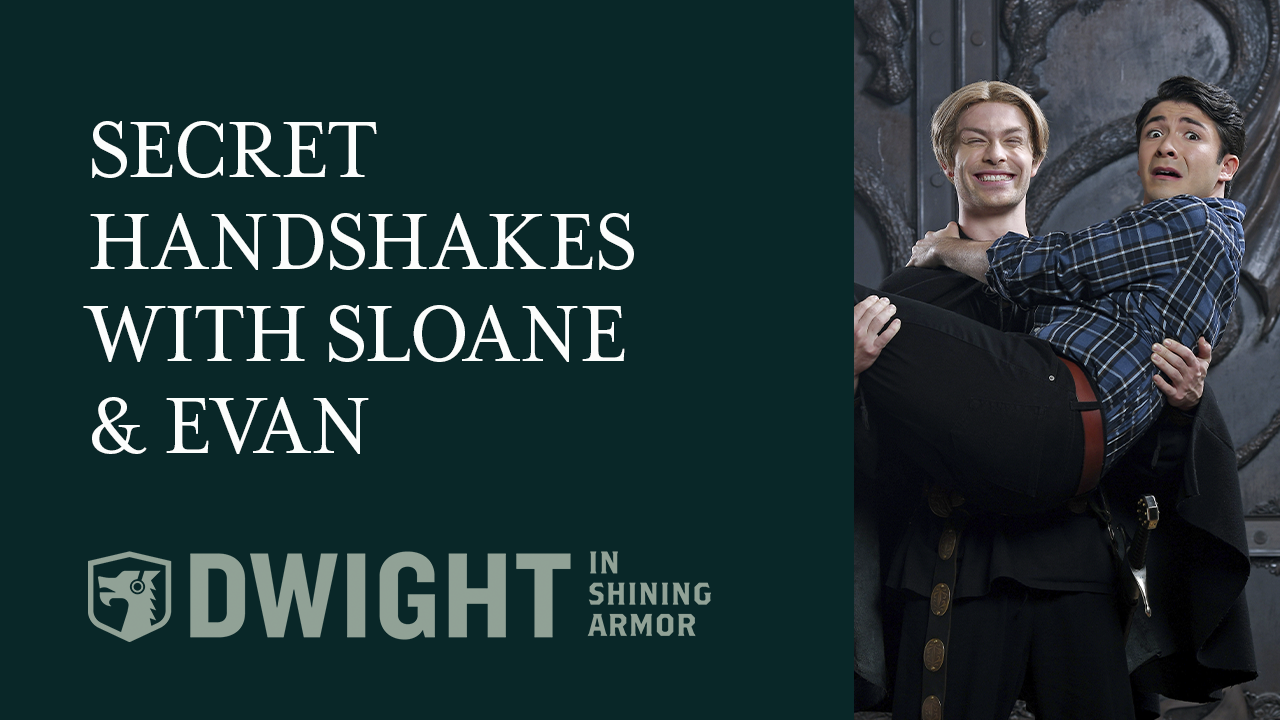 Secret Handshakes with Sloane and Evan
Have you ever wanted to join Dwight in Shining Armor's Guy Club? Now's your chance! Dwight actor Sloane Morgan Siegel and Chlodwig actor Evan Hofer are ready to initiate new members with this super-secret handshake.
Check it out below, and welcome to the club!
Watch Dwight in Shining Armor Season 5
A mysterious statue and a missing witch spell trouble for Hexala and Baldric—watch them try to cope HERE. Tune in Sundays at 8:30 ET | 5:30 PT for new episodes.