Random Acts Downloadable Coloring Pages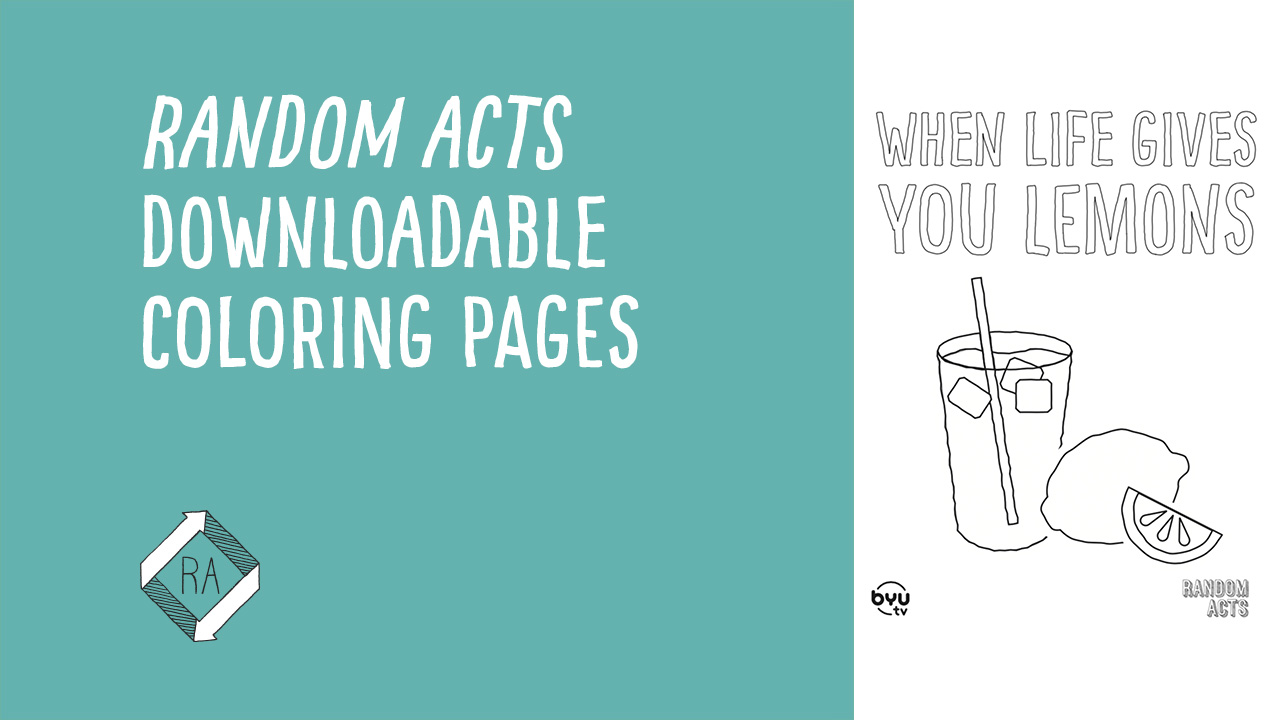 Color with Random Acts
Spring is the best time to add a splash of color to the world, and Random Acts has just the thing—coloring pages!
So pull out those markers and brighten your walls with some homemade artwork or light up a loved one's day with a letter through the mail.
Crayon't you give it a try?
Download the Coloring Pages
Click the image below to download three pun-tastic different coloring pages for you and your family to enjoy.
We'd love to see your pictures! Take a photo of your drawings and tag Random Acts @RandomActsTv.
Watch Random Acts
Catch your fill of feel-good on BYUtv with all five seasons of Random Acts available for streaming on demand right HERE.