Secret Handshakes with Caitlin and Joel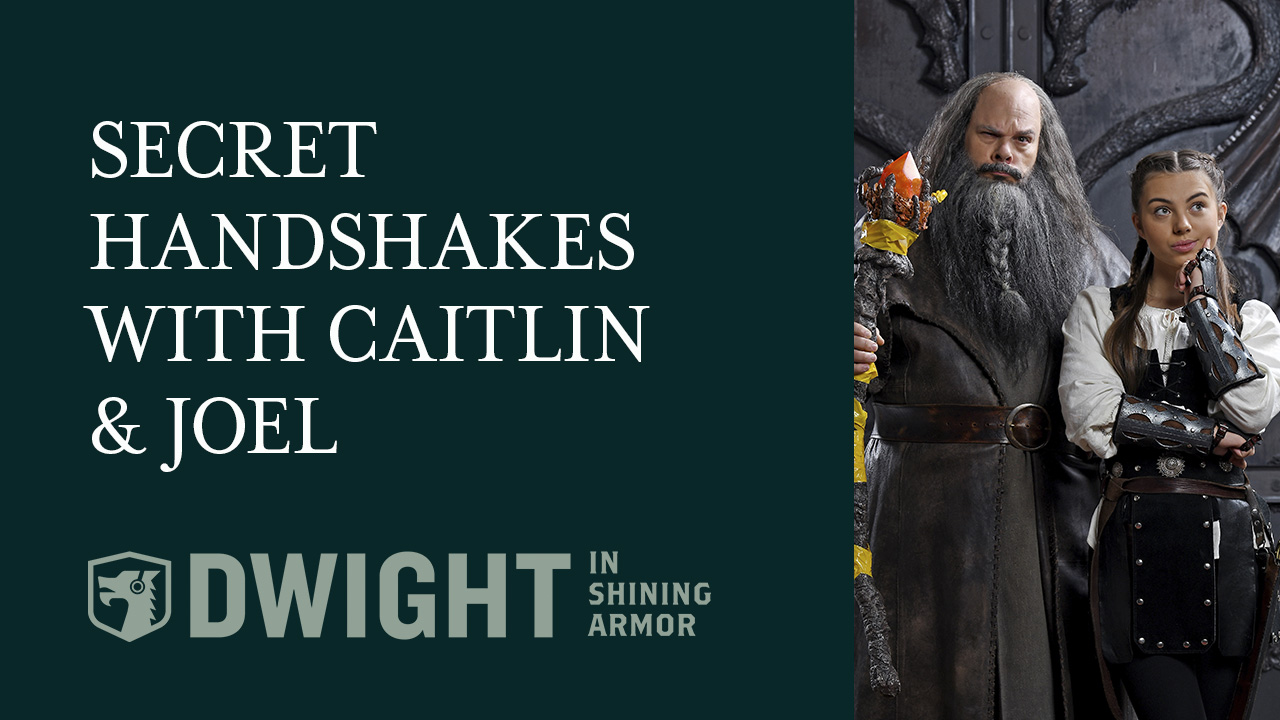 Secret Handshakes with Caitlin and Joel
No bond is stronger than that of a princess and her court magician. And if you've seen Dwight in Shining Armor, you know that Gretta and Baldric would gladly take an ogre club to the face for each other. But an epic bond requires an epic secret handshake. Can Joel McCrary and Caitlin Carmichael pull it off?
Check out the video below to find out!
Watch Dwight in Shining Armor Season 5
Don't miss the start of the show's legendary conclusion. Catch Season 5 Episode 1 right HERE and tune in Sundays at 8:30 ET | 5:30 PT for new episodes.