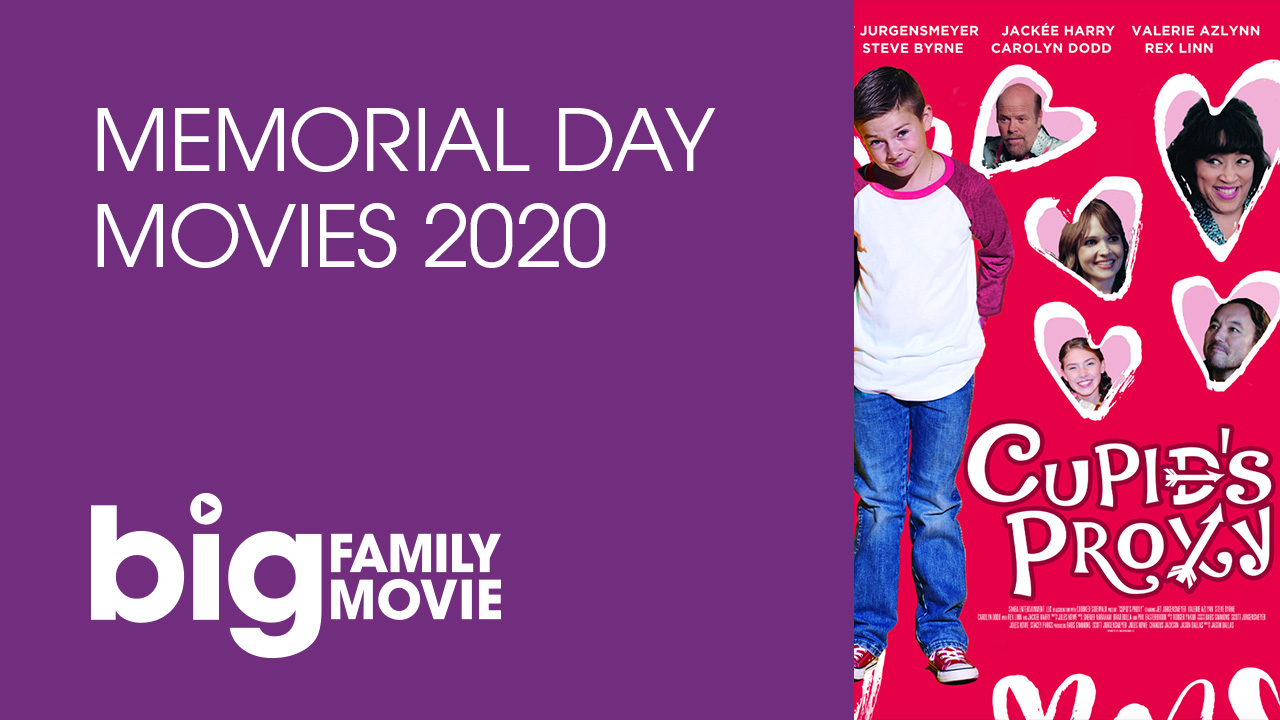 Memorial Day Movies
Memorial Day is next Monday! Whether you'll be gathering with family or visiting from afar, BYUtv wants to make sure you and your loved ones have something you can do together.
Check out the special lineup of Monday movies we have ready to go, just for you!
Movie Schedule
Find everything you need to know about next Monday's movies below.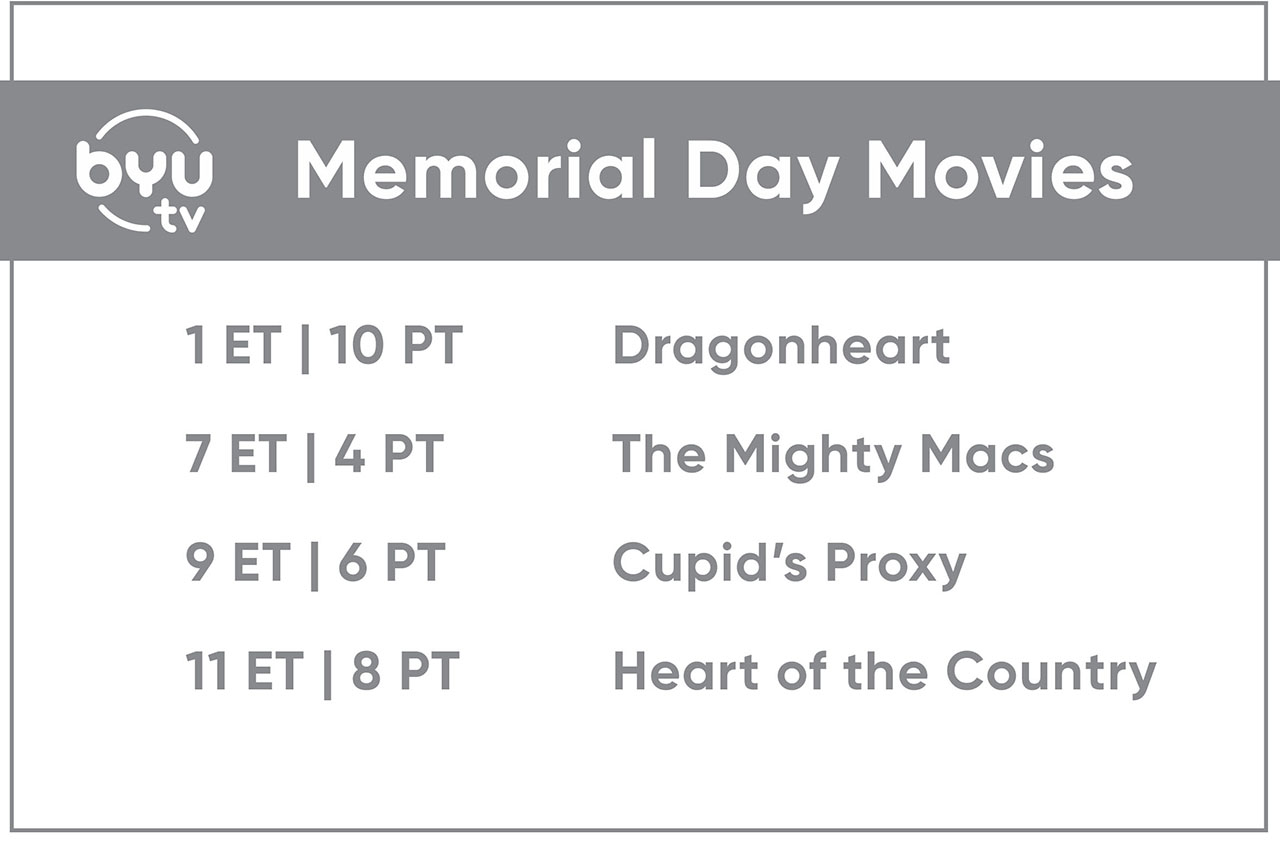 1 ET | 10 PT Dragonheart: The last dragon and a disillusioned dragonslaying knight must cooperate to stop an evil and partially immortal king.
7 ET | 4 PT The Mighty Macs: A new coach steers her basketball team to their first national championship.
9 ET | 6 PT Cupid's Proxy: Rebecca has no desire to date despite efforts by others. Will she take another chance on love?
11 ET | 8 PT Heart of the Country: Faith abandoned her family for the big city. When her husband is sent to jail, she returns to the heart of the country in search of love and family.
Watch Live TV on the BYUtv App
Click on these links to download the BYUtv app from the Apple App Store, the Google Play Store, or Amazon.com.
The BYUtv App is also available on:
Click any of the links above to go to your system's webpage and find the BYUtv app. Once the app is downloaded, create your free account and begin watching live TV!