A Spirited Tale of Second Chances: The Canterville Ghost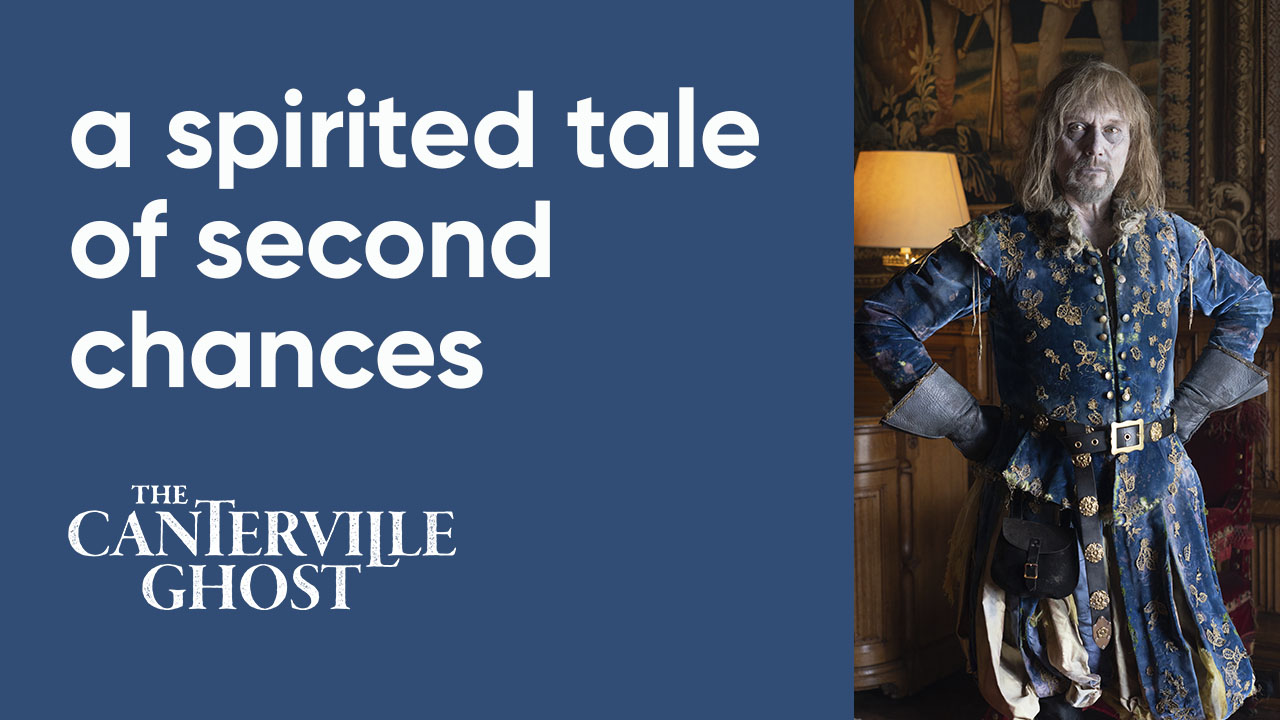 First published in 1887, the Oscar Wilde novella tells the story of Sir Simon de Canterville, a very British ghost who meets his match in an American family that moves into his castle. The story has been adapted for the stage and screen multiple times, reinforcing its status as a story worth revisiting with every new generation.
Now, BYUtv and the BBC (yes, that BBC) have joined forces to produce a new, modern-day adaptation that takes the timeless tale into new territory.
Andra Duke, BYUtv's director of content, knew that the time was right for an updated adaptation. "Even though the story of Sir Simon takes place long ago," she says, "we thought that we could make some of the family issues a little more contemporary."
BYUtv's four-part adaptation dives deeper into the family dynamic of the Otises, the wealthy Americans who unwittingly buy the haunted castle that Sir Simon inhabits. But the family is rather unphased by Sir Simon, and soon takes it upon themselves to help him work out his issues. His inability to effectively haunt puts Sir Simon into an emotional tailspin.
As if a surly ghost wasn't enough trouble, the Otises must also muster through the inevitable culture clashes between them and their British and Romany neighbors. The two younger Otis boys are on the hunt for a long-lost treasure. And Virginia, the oldest daughter, juggles her feelings for the boy next door (or, more accurately, castle) while sorting through a messy professional setback.
With so much drama and adventure, it could be easy to forget (or simply not know) that The Canterville Ghost is, first and foremost, a comedy.
Actor James Lance, who plays the Otis patriarch Hiram, thinks audiences are going to enjoy the mini-series, whether they're familiar with the original story or not. "It's been updated and modernized in the most brilliant way, it's very, very relatable and very, very funny."
Humor does play a big part in The Canterville Ghost, but just as prevalent are themes of forgiveness, redemption, and strengthening family ties.
"I think the audience can take away how important family is," says Joe Graves, who plays Frank, one of the Otis twins. "I think you look at the Otises and think, wow they're disconnected, but then in the end they become as close as they've ever been."
The mini-series will premiere on BYUtv, fittingly, on October 31, and will also be available to stream on the free BYUtv app.