Come Follow Up: Easter Lesson Resources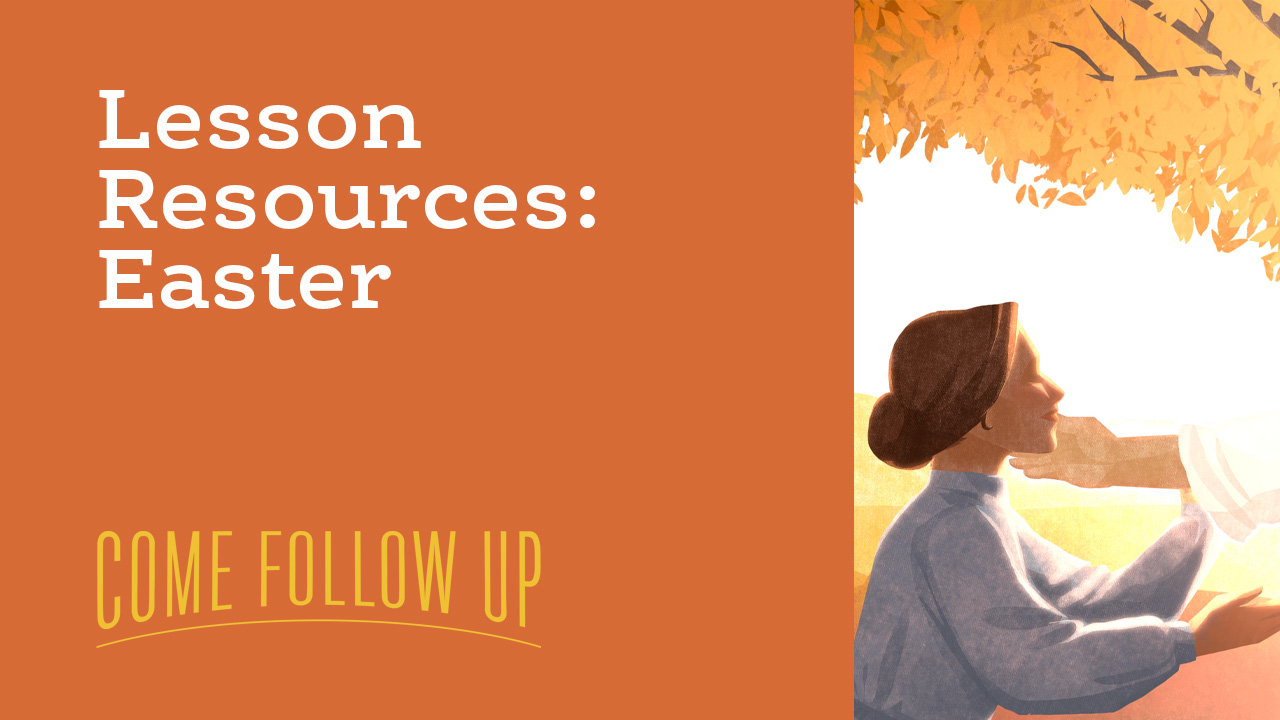 Easter "I Am He Who Liveth"
This week, the Come, Follow Me program of The Church of Jesus Christ of Latter-day Saints celebrates the Atonement and Resurrection of Jesus Christ.
Explore the scriptures surrounding these events with the Come Follow Up hosts and prepare for your own great discussions with the resources below! All content included is free to download and share in any noncommercial setting.
Video Resource
Watch the video below for a sneak peek at the upcoming Come Follow Up episode and a short Easter discussion.
Additional Reading
"Like those angelic messengers in the meridian of time, we also declare, 'He is not here: for he is risen.' He lives. And because He lives we, too, can know 'peace in this world, and eternal life in the world to come.'"
Guest Info
Special guest for the upcoming Come Follow Up discussion is Jeff Olsen, a bestselling author who inspires audiences internationally with his story of perseverance and inner strength. After a horrific automobile accident took the lives of his wife and youngest son and inflicted multiple life-threatening injuries on Jeff, resulting in the amputation of his left leg, Jeff found the courage to survive over 18 surgeries, eventually healing, both physically and emotionally, and thriving in his career and community. Olsen's incredible near-death experience as a result of the accident brings him gifts not common in today's world.
Jeff appears on many national and international television and radio programs, sharing his insights. His latest book, Knowing, is a compilation of his earlier books with deeper insights and extended chapters. Olsen's personal platform, Awaken to Oneness includes one-on-one mentoring and group gatherings both physically and virtually around the world.
Among Jeff's many accomplishments, he is most fulfilled by simply being a husband, father and friend.
Images
Click on the images below to download them individually as JPGs.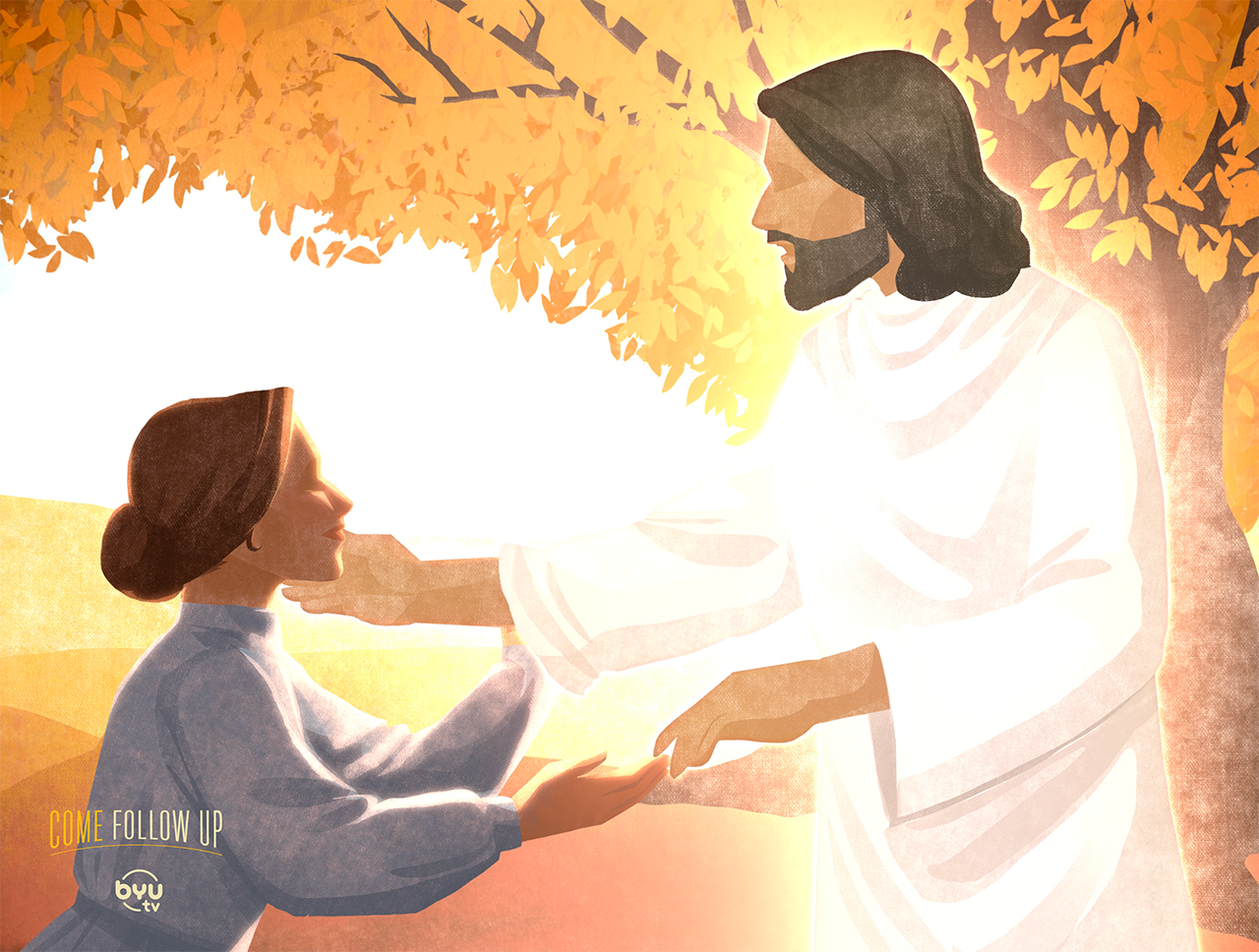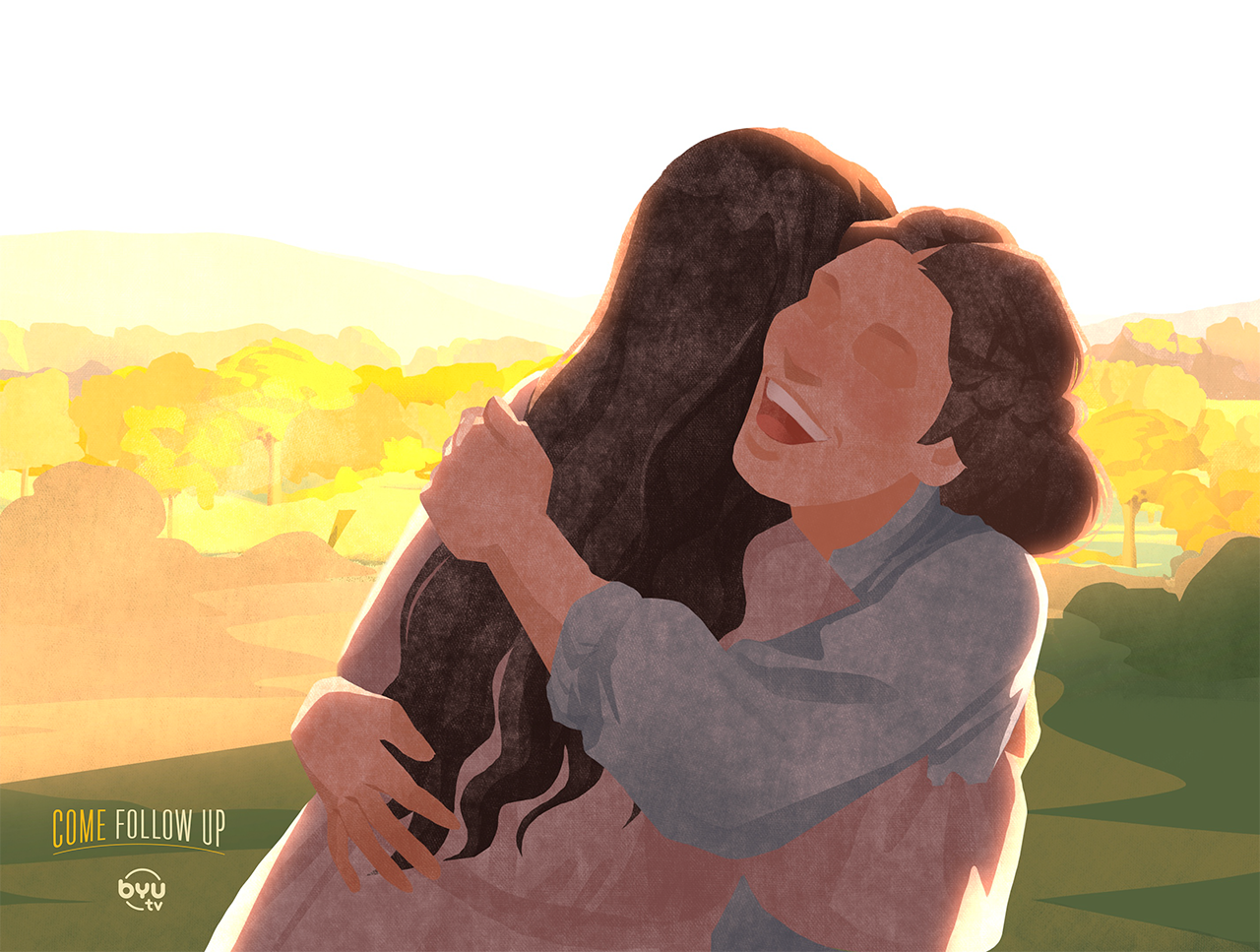 About the Illustrator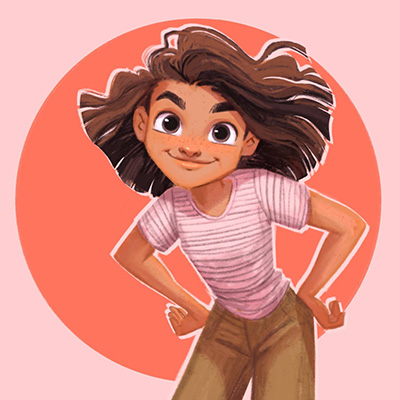 Ryann Bailey Wawro is an illustrator and concept artist (with a BFA in Animation from Brigham Young University) who is excited to be painting for this show. Says Ryann, "What an incredible opportunity for my job to literally be studying and drawing scripture stories!" You can find more of Ryann's work on Instagram @ryanncanvas and on her website ryannbaileyart.com.
Watch Come Follow Up
Delve deep into this week's Come, Follow Me lesson with a new episode of Come Follow up on Sunday at 1 ET | 10 PT!