Come Follow Up: Exodus 14–17 Lesson Resources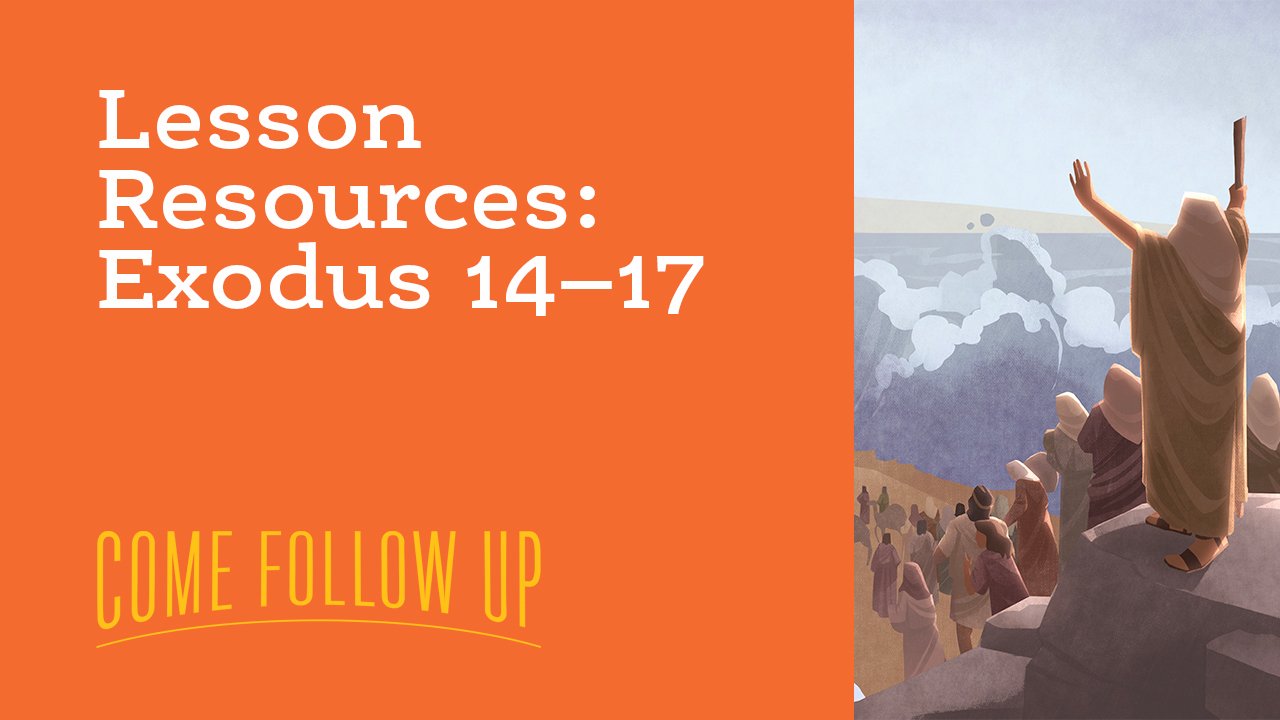 "Stand Still and See the Salvation of the Lord"
This week, the Come, Follow Me program of The Church of Jesus Christ of Latter-day Saints takes us to Exodus 14–17.
Explore the topics contained in these sections with the Come Follow Up host Ben Lomu and prepare for your own great discussions with the resources below! All content included is free to download and share in any noncommercial setting.
Quotes
"No boats, no rafts, nor time to construct them! Hopelessness, fear, despair must have gripped their hearts, and then the miracle came. It was born of the faith of their indomitable leader… Waters were parted… and Israel crossed to another world. Israel was safe."
-Spencer W. Kimball Conference Report, October 1952
"They had manna brought to them from time to time by the angels. I do not know what kind of mills they had or who were their bakers; but they brought the manna…The angels do not feed us exactly with manna, but God does take care of us, and I feel all the day long like blessing the name of the God of Israel."
-John Taylor From the Life of John Taylor
Guest Info
Kate Holbrook, managing historian of women's history at the Church of Jesus Christ of Latter-day Saints history department, joins Ben Lomu on [Come Follow Up]. Holbrook, PhD, has degrees from Brigham Young University, Harvard Divinity School, and Boston University. In her full-time studies of history she focuses her research on religion, gender, and food. You can learn more about her and her publications on her website HERE.
Images
Click each of the images below to download them individually as JPEGs.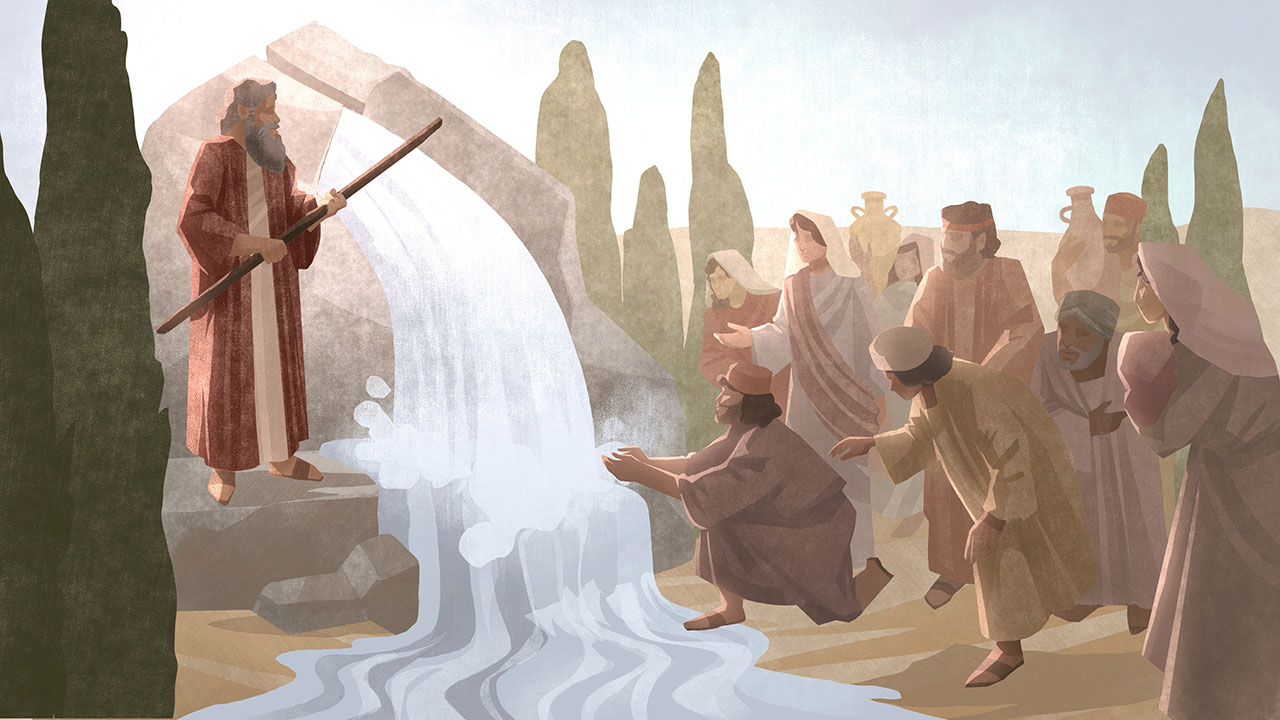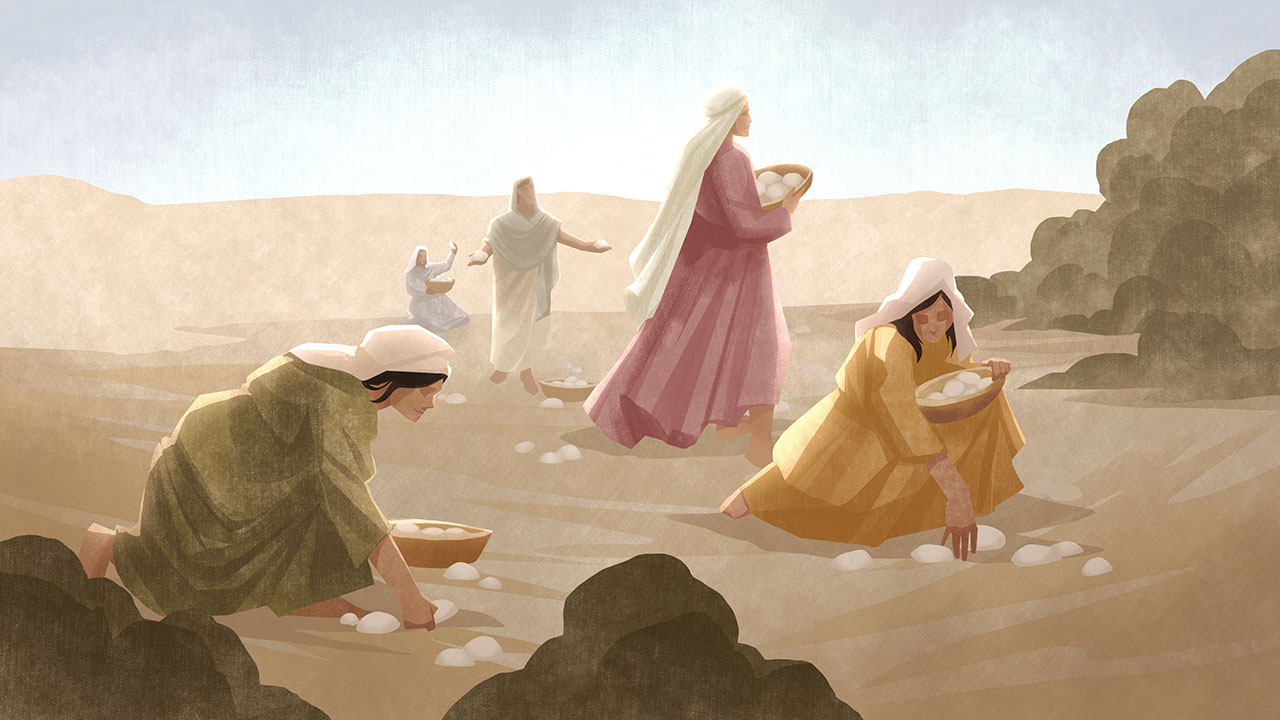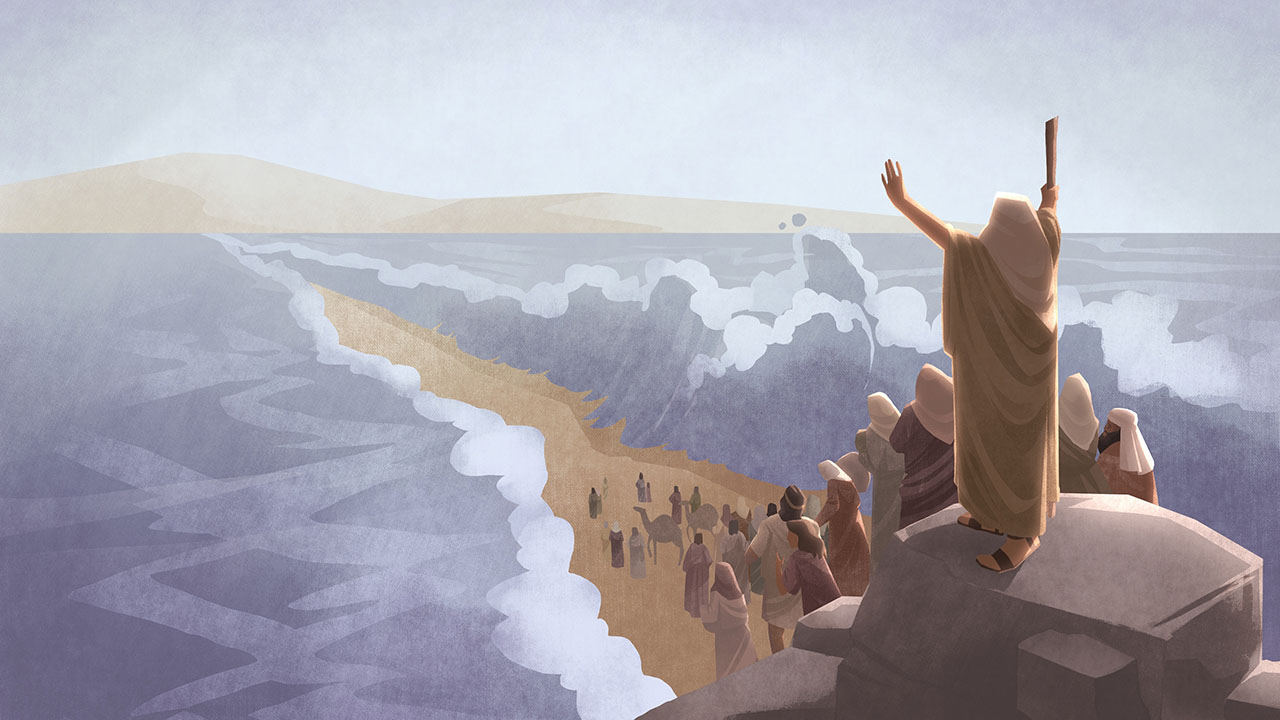 About the Illustrator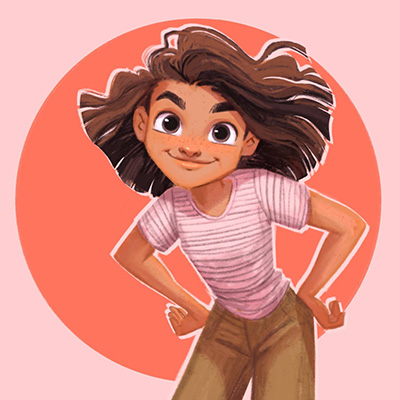 Ryann Bailey Wawro is an illustrator and concept artist (with a BFA in Animation from Brigham Young University) who is excited to be painting for this show. Says Ryann, "What an incredible opportunity for my job to literally be studying and drawing scripture stories!" You can find more of Ryann's work on Instagram @ryanncanvas and on her website ryannbaileyart.com.
Watch Come Follow Up
Delve deep into this week's Come, Follow Me lesson with a new episode of Come Follow Up on Sunday at 1 ET | 10 PT!