A Travel Guide with Eric Dowdle: Chicago
This Week, Chicago's Taking Over!
Last night, we joined Eric Dowdle as he toured the iconic city of Chicago, Illinois in Painting the Town with Eric Dowdle!
Now that Eric has experienced living in the fast lane of the Windy City, he has some great tips on how to navigate the city like a pro! So we joined forces with him to create an all-inclusive travel guide of the must-see sites and activities in Chicago!
We guarantee that you won't want to miss out on visiting the locations included in this travel guide on your next vacation to the scenic city of Chicago!
Famous Landmarks Worth Giving A Visit:
Billy Goat Tavern (430 N. Michigan Ave at Lower Level Chicago, IL 60611) This historic bar was acquired back in 1934 by a man nicknamed "Billy Goat," and it has now become famously attached to the "Billy Goat Curse" that has superstitiously caused the Cubs baseball team to frequently lose. Visit the renowned tavern to pick up a souvenir and learn more about the curse!
Millennium Park (201 E Randolph St, Chicago, IL 60602) Located in the heart of Chicago, this park features a series of unique architectural and landscape designs that provide a scenic atmosphere for ongoing events such as tours, concerts, and other family activities.
Chicago Architecture Foundation (224 S Michigan Ave, Chicago, IL 60604) Discover the ins and outs of architectural design with one of the largest nonprofit cultural organizations in Chicago. Tours, family events, and exhibitions are offered at prices ranging from $20–50 per person.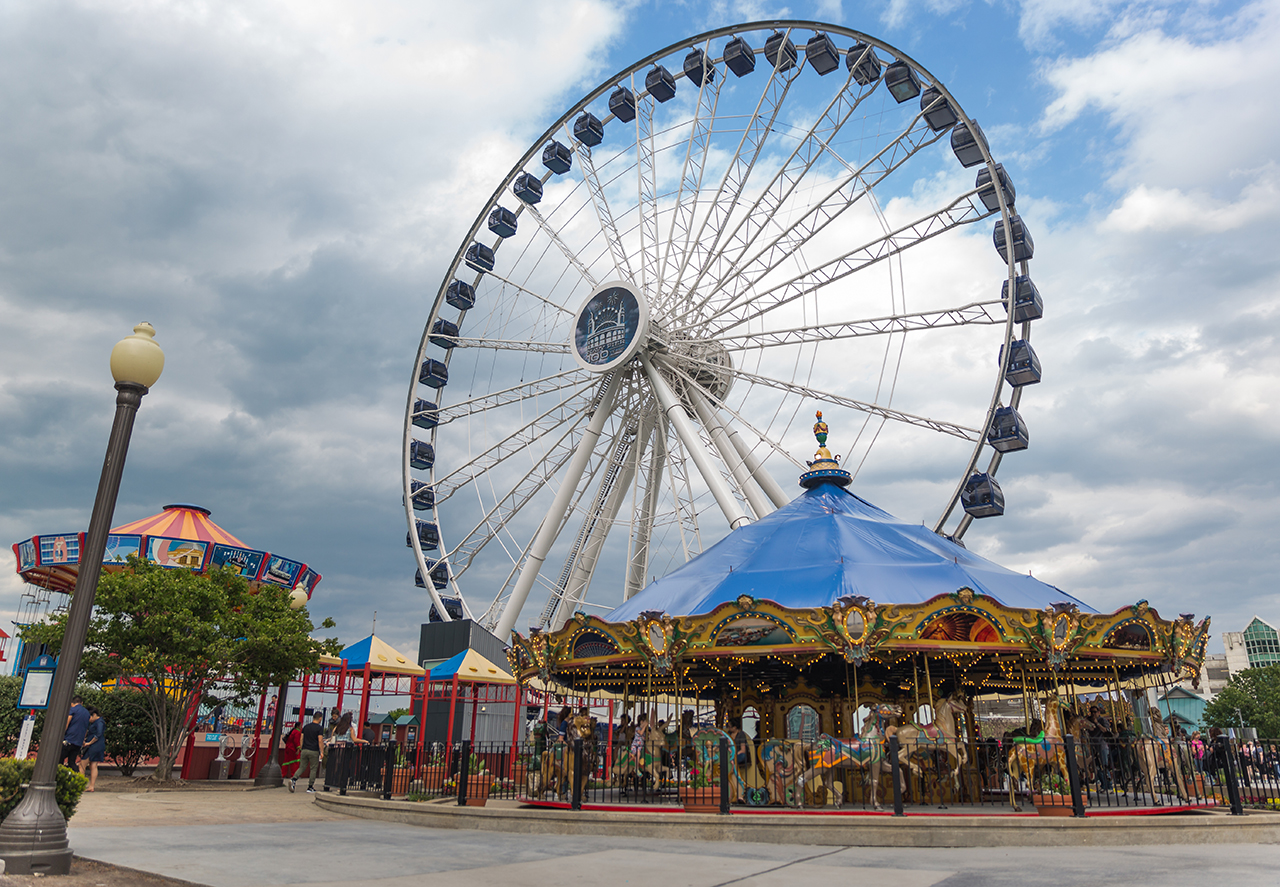 Navy Pier (Navy Pier, 600 E Grand Ave, Chicago, IL 60611) One of the most frequented tourist destinations in the world, the Navy Pier offers a variety of culturally enriching activities, from recreational and social events to eclectic restaurant experiences.
Skydeck at Willis Tower (233 S Wacker Dr, Chicago, IL 60606) Muster up your courage and venture out onto "The Ledge," a glass box which towers more than 1300 feet above Chicago's turf. Tickets range from $16.00–24.00 per person.
Eric's Favorite Places to Eat:
Visit Eric's favorite stops around the city for some mouthwatering grub. From delectable hot dogs to traditional deep-dish style pizza, these Chicago menu items are sure to have you feeling proud to be an American.
Kim & Carlos Hot Dogs (Museum Campus Chicago 1400 South Lake Shore Dr., Chicago, Illinois 60605)
Lou Malnati's Pizza (6456 South Cicero Avenue, Chicago, IL 60638)
The "Chicago" Painting
While strolling the streets of Chicago presents an exciting array of activities to do and sites to see, it also provided Eric with plenty of inspiration for this picturesque painting he created to represent the Windy City!
And if you love this painting, don't forget to buy the puzzle!
Painting the Town with Eric Dowdle
Be sure to tune in to BYUtv every Tuesday night at 8:30pm MT for new episodes of Painting the Town with Eric Dowdle!