Wayne Brady's Comedy IQ: Rapid Fire with TJ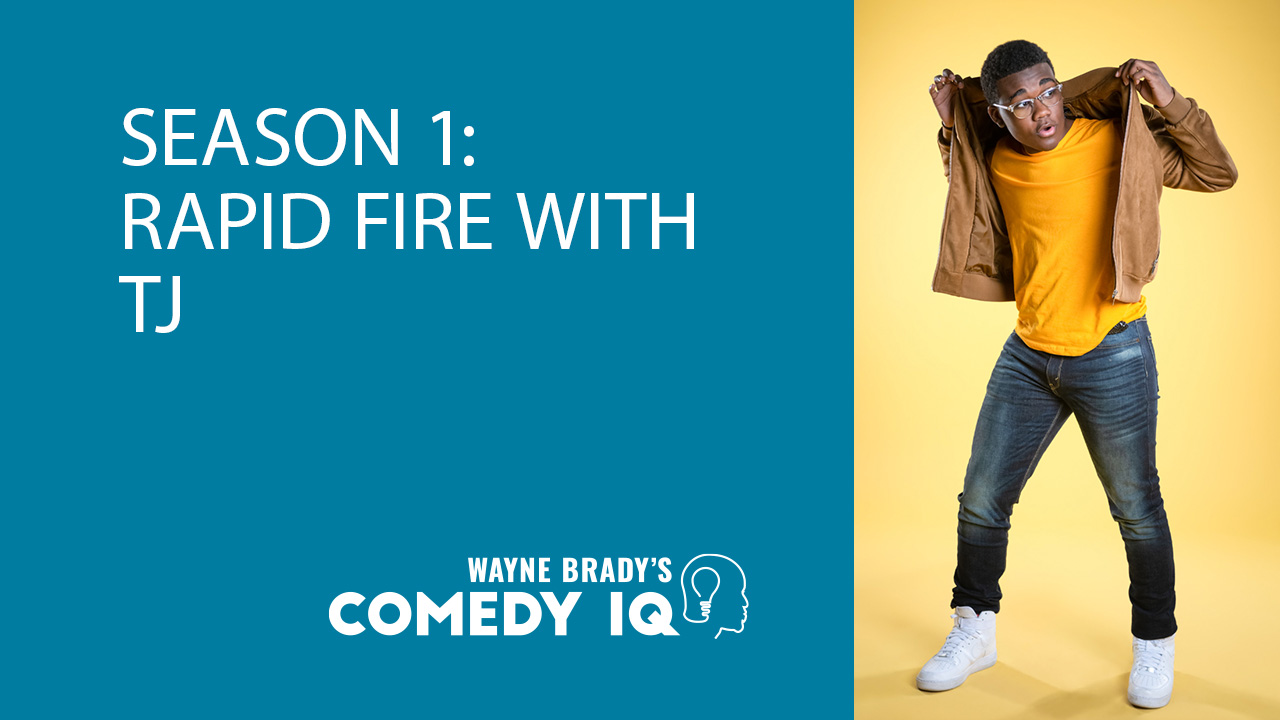 Rapid Fire with TJ
You've cracked up at TJ's jokes on Wayne Brady's Comedy IQ.
Now get to know who he really is with the important questions in the video below!
More Rapid Fire with the Contestants
Now watch Sawyer, Alexis, and Dylan tackle the same questions!
Watch Wayne Brady's Comedy IQ Episode 4
Character, character, character—the more bizarre the better! You won't want to miss this week's challenge. Watch Episode 4 for free in our app and watch Wayne Brady's Comedy IQ live every Monday at 8 ET | 5 PT.