Downloadable Wallpaper: Uplifting Quotes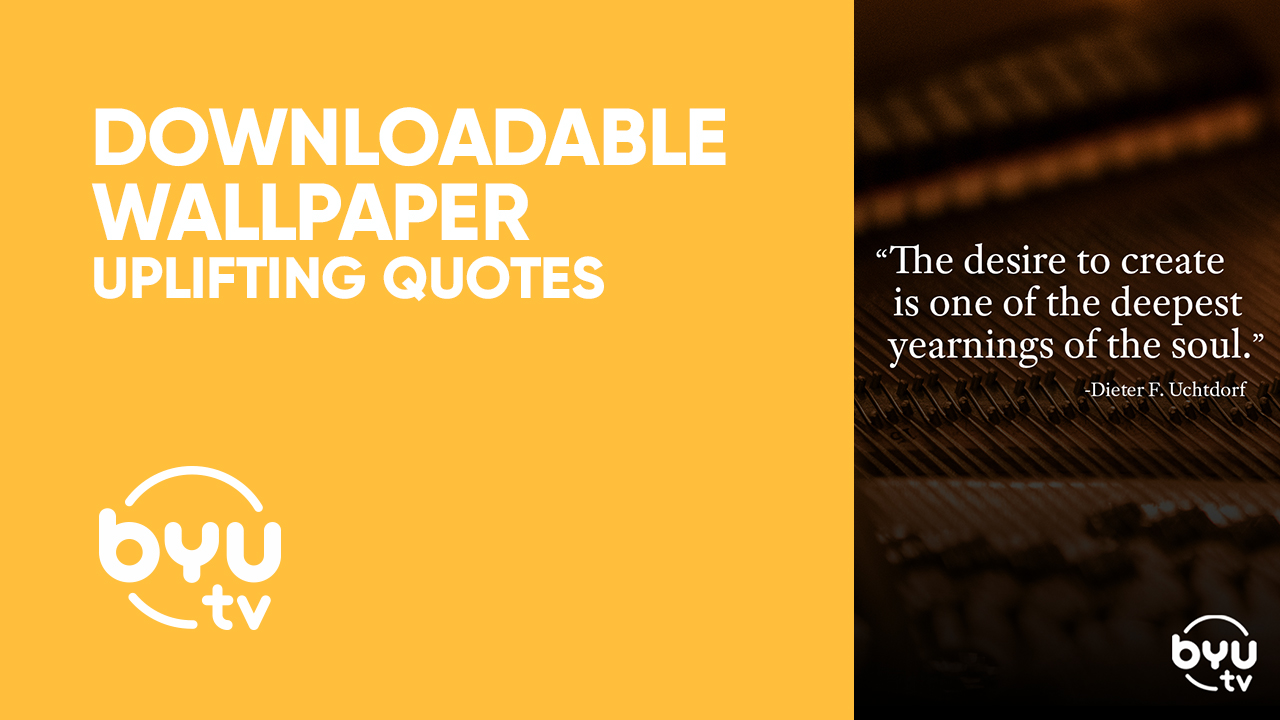 Uplifting Wallpaper
Do you feel alive with a paintbrush in your hand? Does your soul sing when you sit down at the piano and let new notes fly? Or maybe you're happiest in the kitchen with a pile of ingredients in front of you and designs for a delicious concoction inside your head.
Whatever it is that brings you joy, you, like the artists on Artful, are drawn to create.
Embrace your creative side with this uplifting wallpaper celebrating the innate desire in all of us to make the world better.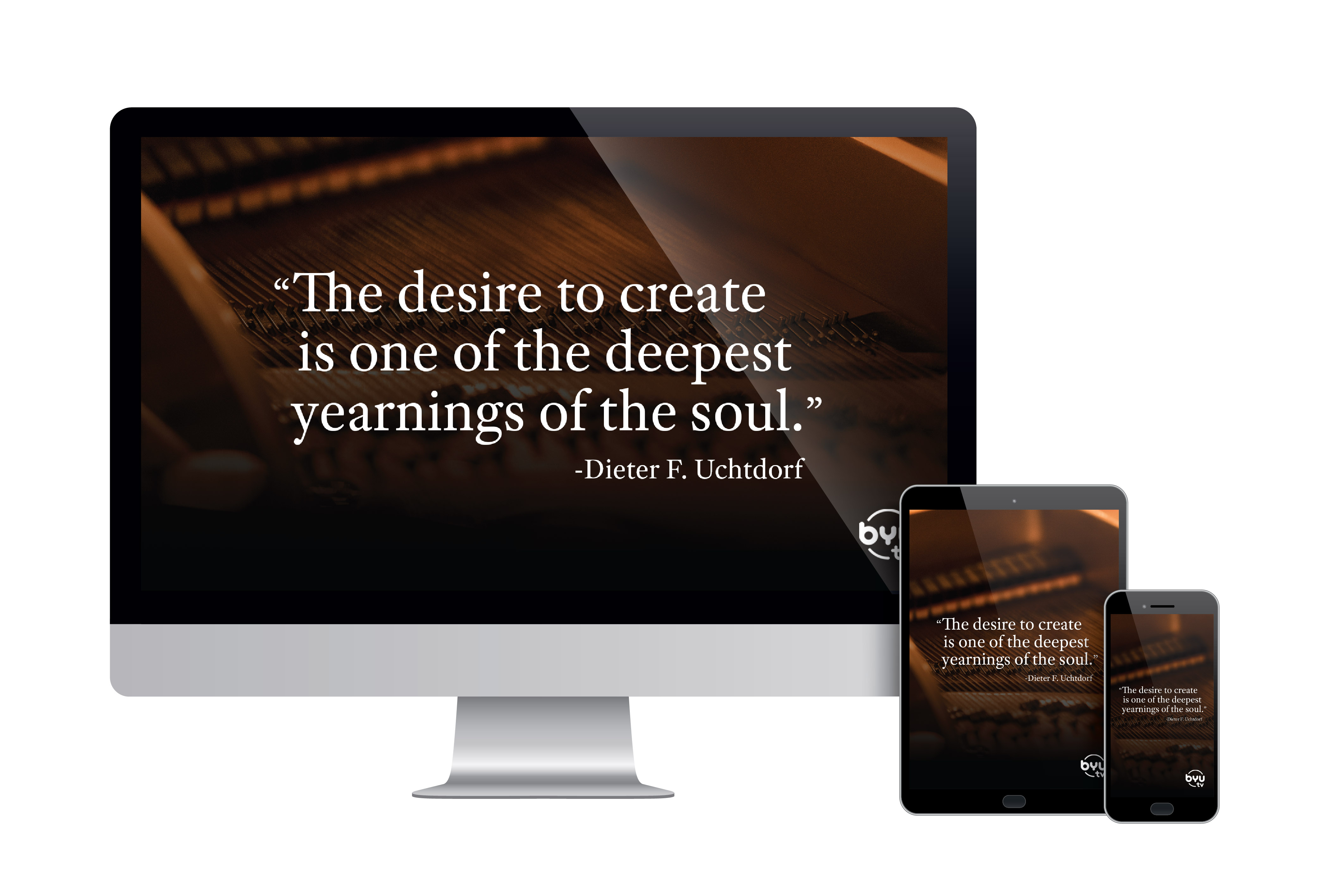 You can download formats for your phone, tablet, and desktop device below.
Download the Wallpaper
To get this uplifting quote wallpaper, simply click the "download" buttons below!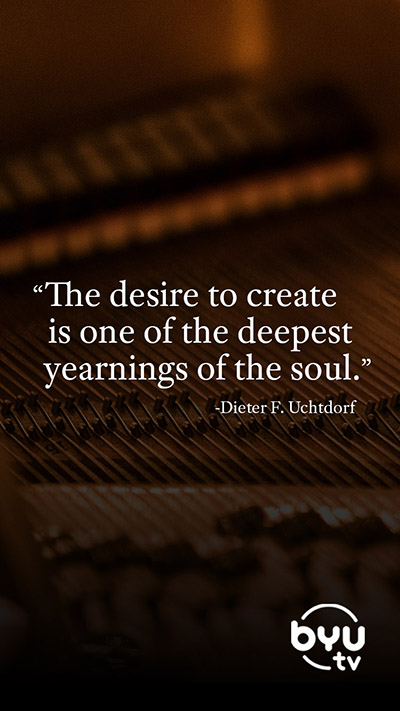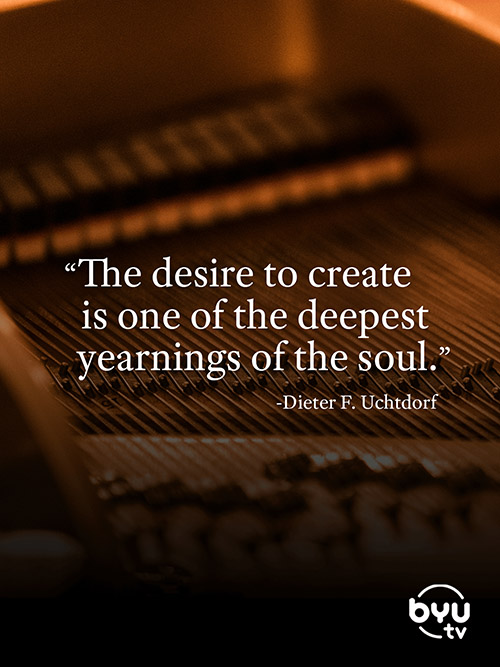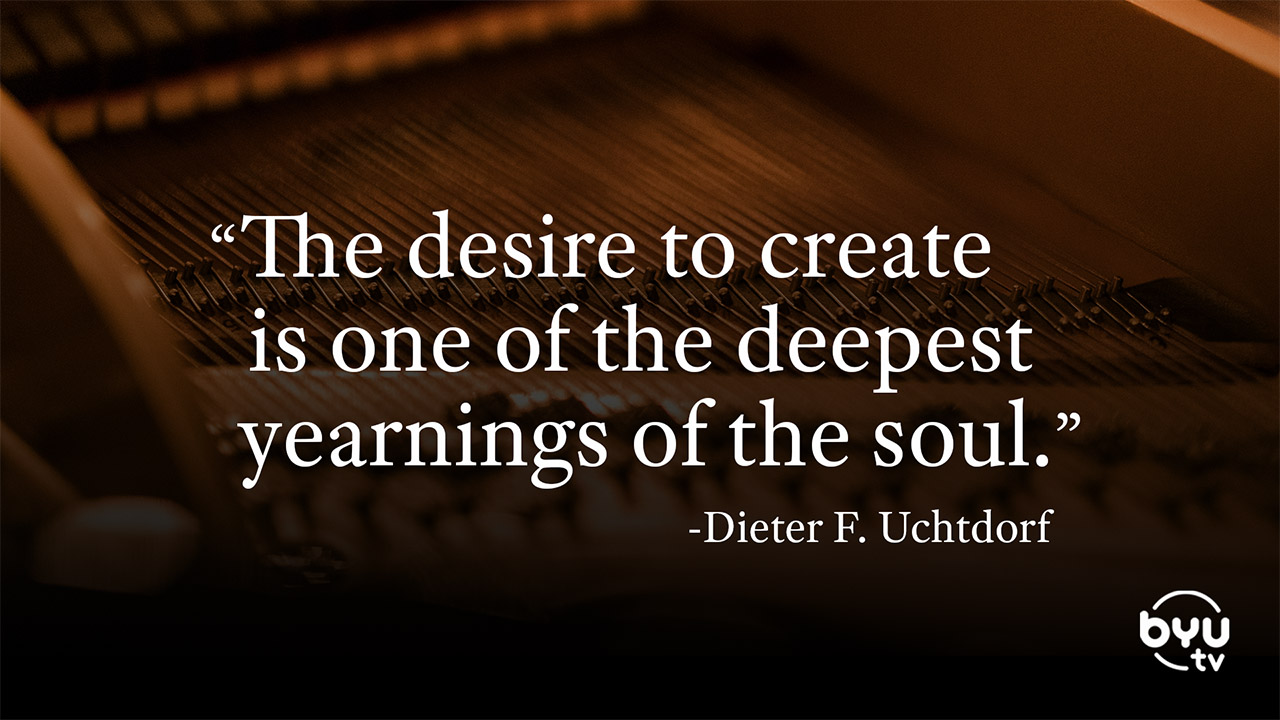 Watch Artful
Join us on Artful every Sunday at 1:30 ET | 10:30 PT to explore what inspires the creative process. Catch the first episode of the show on the free BYUtv app or right HERE.