Dwight in Shining Armor Season 3: True/False with Joel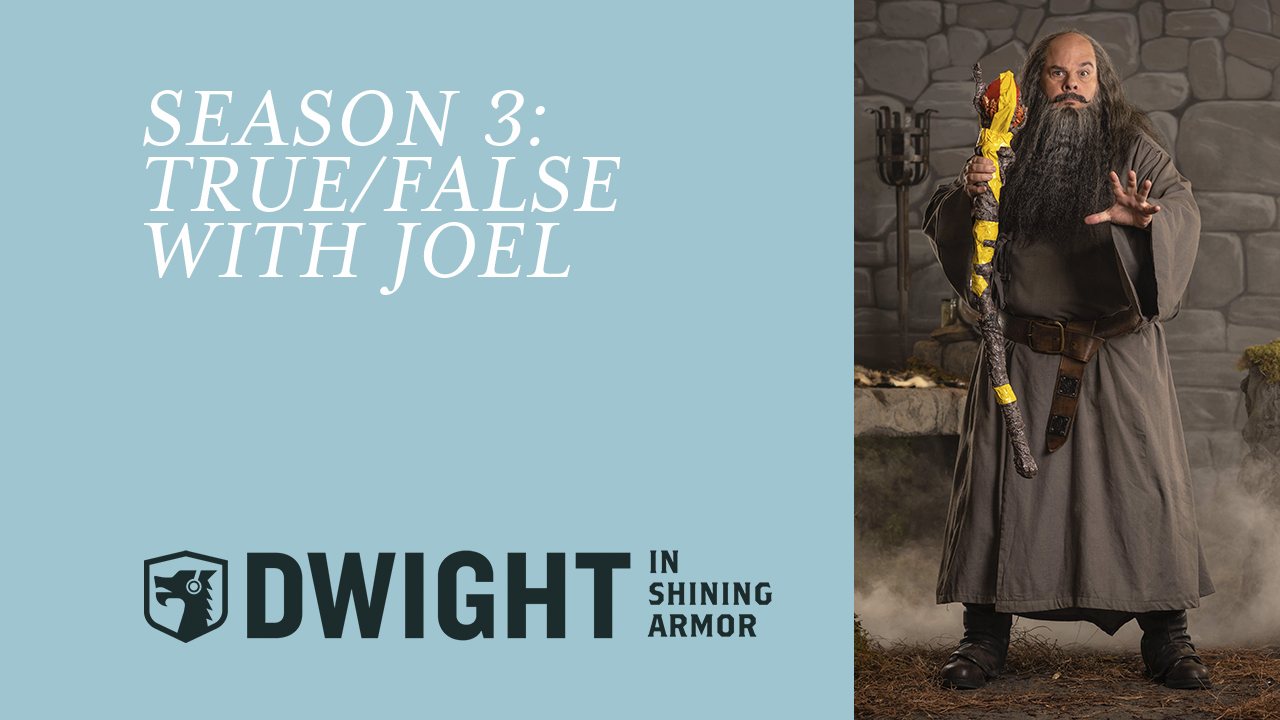 True/False with Joel
Joel McCrary, Baldric's actor in Dwight in Shining Armor, takes the floor to give us his take on such heated issues as torn toast and raisins in cookies.
Does Joel wear socks to bed? Find out in the video below!
True/False with the Rest of the Cast
You've heard Joel's take, now find out what Sloane and Caitlin are thinking!
Watch Dwight in Shining Armor Season 3
Season 3 has commenced! Gather your forces round and settle in to watch Episode 1 right HERE.