Most Likely: Sloane vs. Caitlin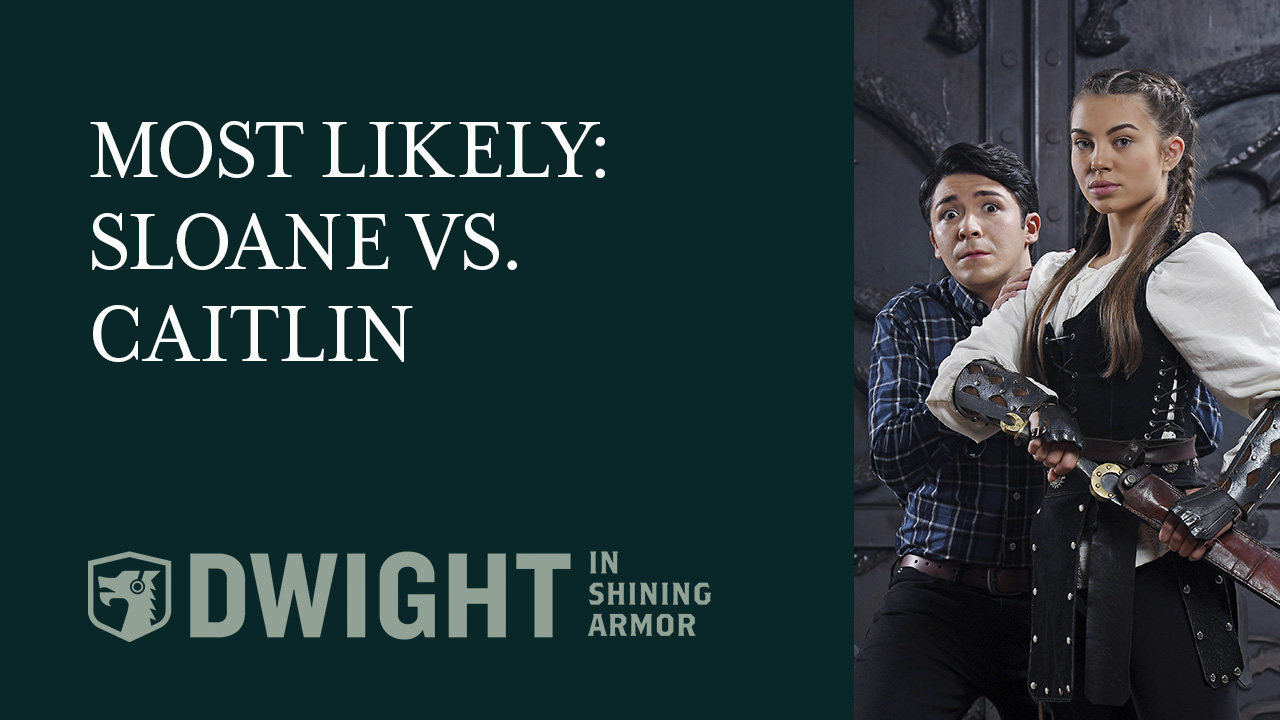 Most Likely: Sloane vs. Caitlin
If you love Dwight in Shining Armor as much as we do, you'll love this game of "Most Likely To" with Dwight (Sloan Morgan Siegel) and Gretta (Caitlin Carmichael). Watch the video below to find out who wields the sword (and who wields the power of diplomacy) in this friendship!
Dwight and Gretta are forced to confront their pasts as they search for a solution to stop the memory thief. Watch HERE to join the adventure!
Tune in Sundays at 8:30 ET | 5:30 PT for new episodes.