Come Follow Up: D&C 67–70 Lesson Resources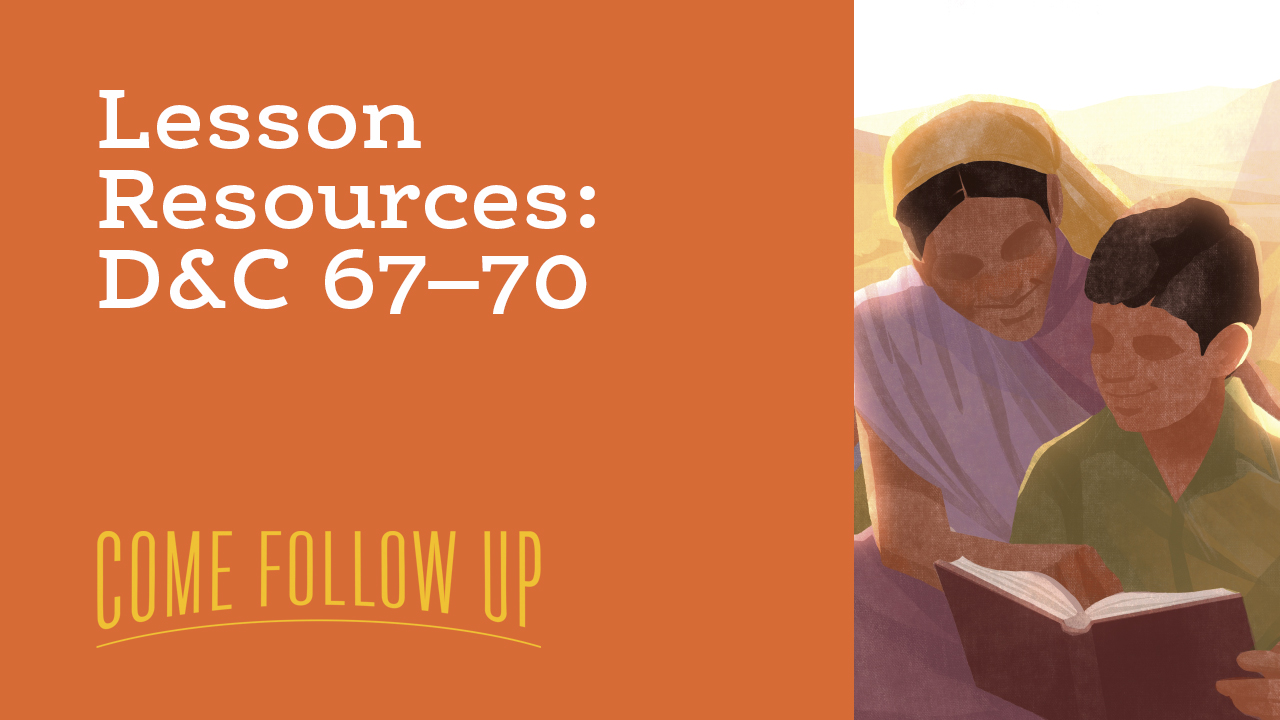 "Worth the Riches of the Whole Earth"
This week, the Come, Follow Me program of The Church of Jesus Christ of Latter-day Saints takes us to D&C 67–70.
Explore the topics contained in these sections with the Come Follow Up hosts and prepare for your own great discussions with the resources below! All content included is free to download and share in any noncommercial setting.
Quotes and Talks
Here is the hard doctrine. It does not say to teach our children. Teaching is an activity. It says that we should teach them to understand. Understanding is an outcome; it is a result. It is easy for us to say, "I teach my children in the home." That is not the job we have been assigned. That is not the admonition. It says that we are to teach them to understand.
-Elder David A. Bednar
We hold in our arms the rising generation. They come to this earth with important responsibilities and great spiritual capacities. We cannot be casual in how we prepare them. Our challenge as parents and teachers is not to create a spiritual core in their souls but rather to fan the flame of their spiritual core already aglow with the fire of their premortal faith.
-Elder Neil L. Andersen
"Well, one of them, who thought himself the wisest, and who possessed some learning, took up the challenge and actually attempted to frame a revelation; but it was a flat failure. He could utter, of course, certain words, and roll out a mass of rhetoric; but the divine spirit was lacking, and he had to acknowledge himself beaten.
"It is not so easy to put the spirit of life into things. Man can make the body, but God alone can create the spirit."
-Orson F. Whitney
Guest Info
Byran Korth, Associate Professor at Brigham Young University, PhD in Human Development and Family Studies, and expert in the spiritual development of children, joins the moderators and studio audience to discuss several topics from the Doctrine and Covenants. They talk about teaching children to understand, and what constitutes scripture.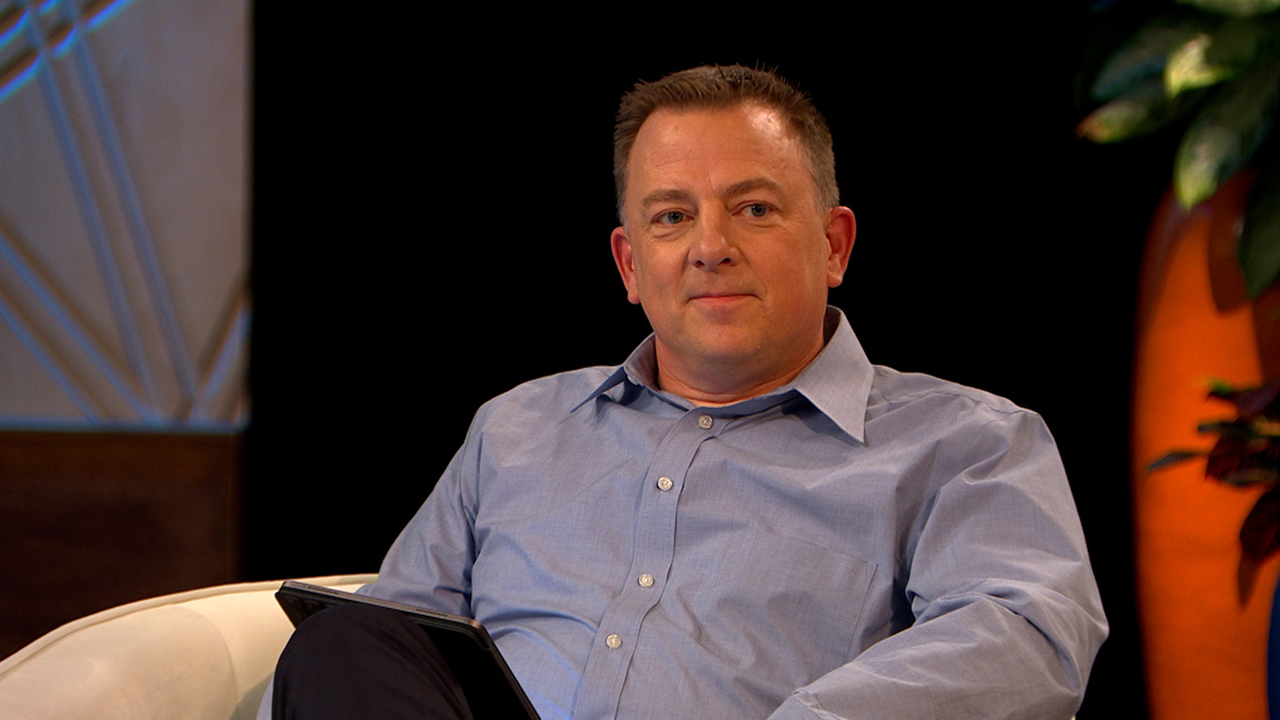 Images
Click HERE to download a PDF of all images or click on the images below to download them individually as JPEGs.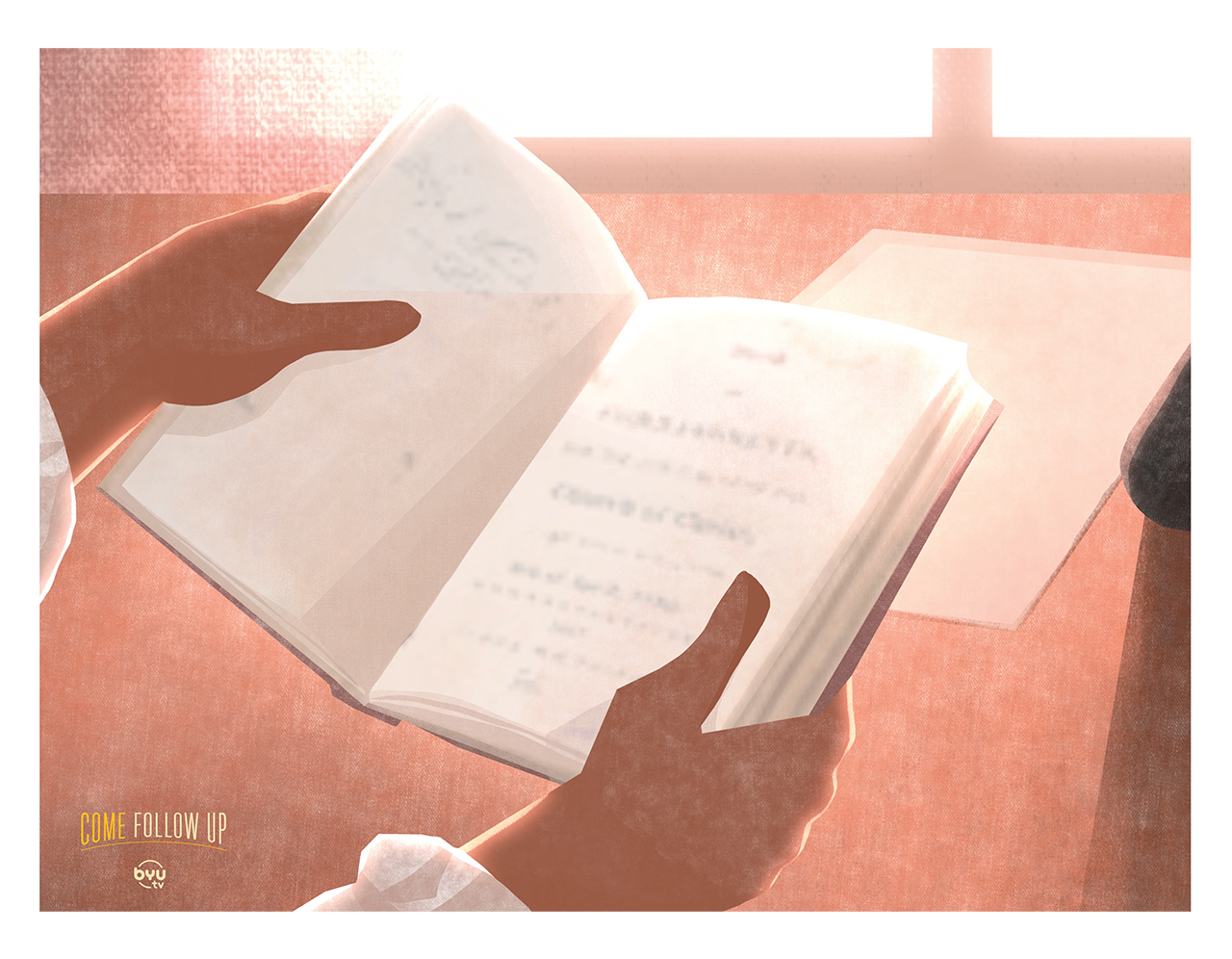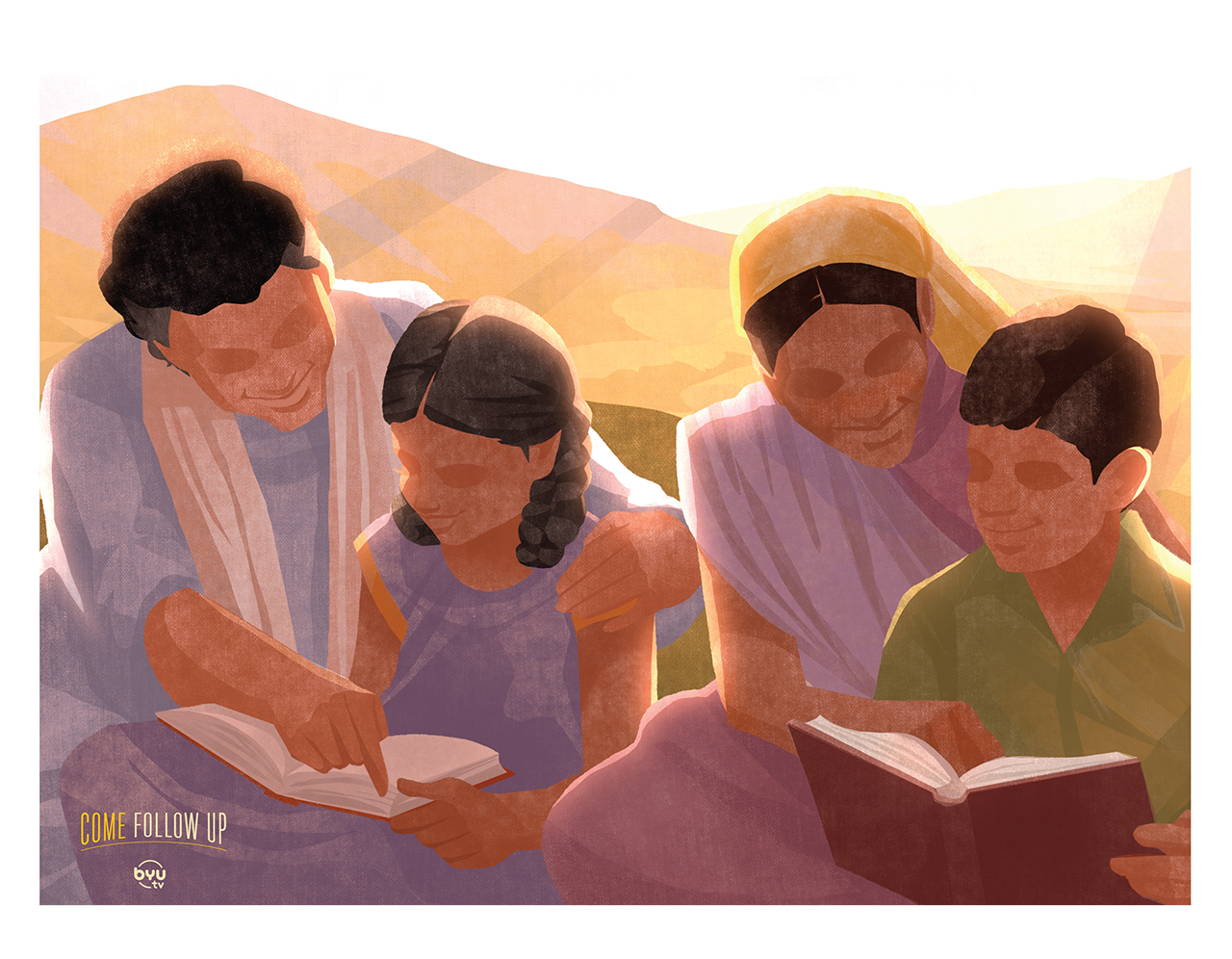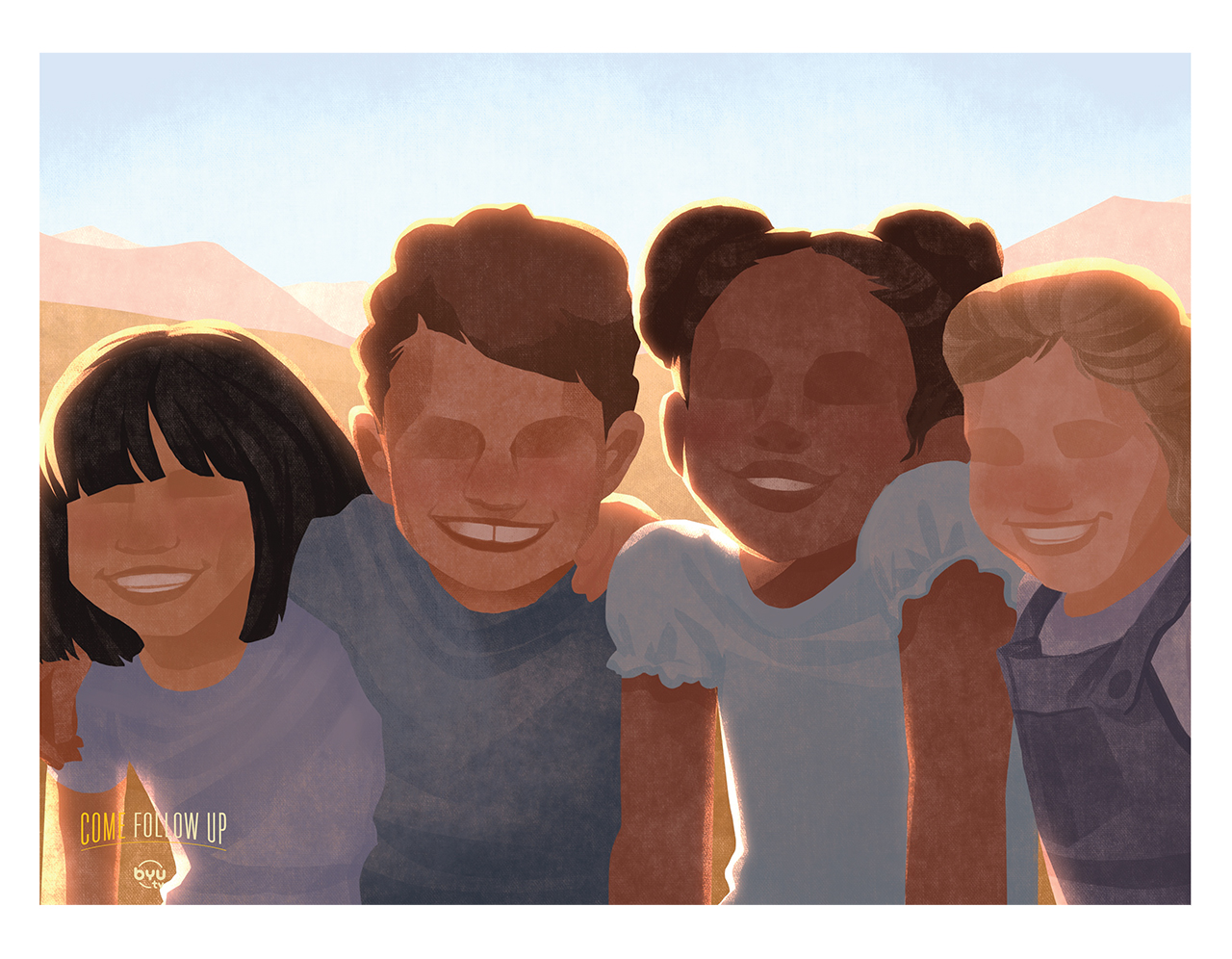 About the Illustrator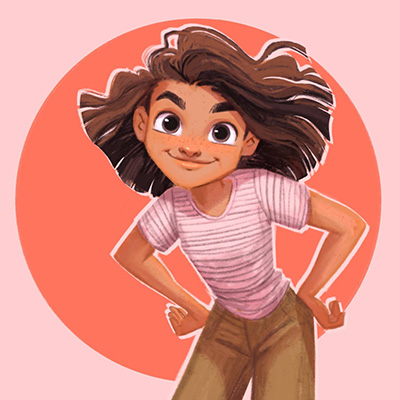 Ryann Bailey Wawro is an illustrator and concept artist (with a BFA in Animation from Brigham Young University) who is excited to be painting for this show. Says Ryann, "What an incredible opportunity for my job to literally be studying and drawing scripture stories!" You can find more of Ryann's work on Instagram @ryanncanvas and on her website ryannbaileyart.com.
Watch Come Follow Up
Delve deep into this week's Come, Follow Me lesson with a new episode of Come Follow up on Sunday at 1 ET | 10 PT!