Come Follow Up: D&C 77–80 Lesson Resources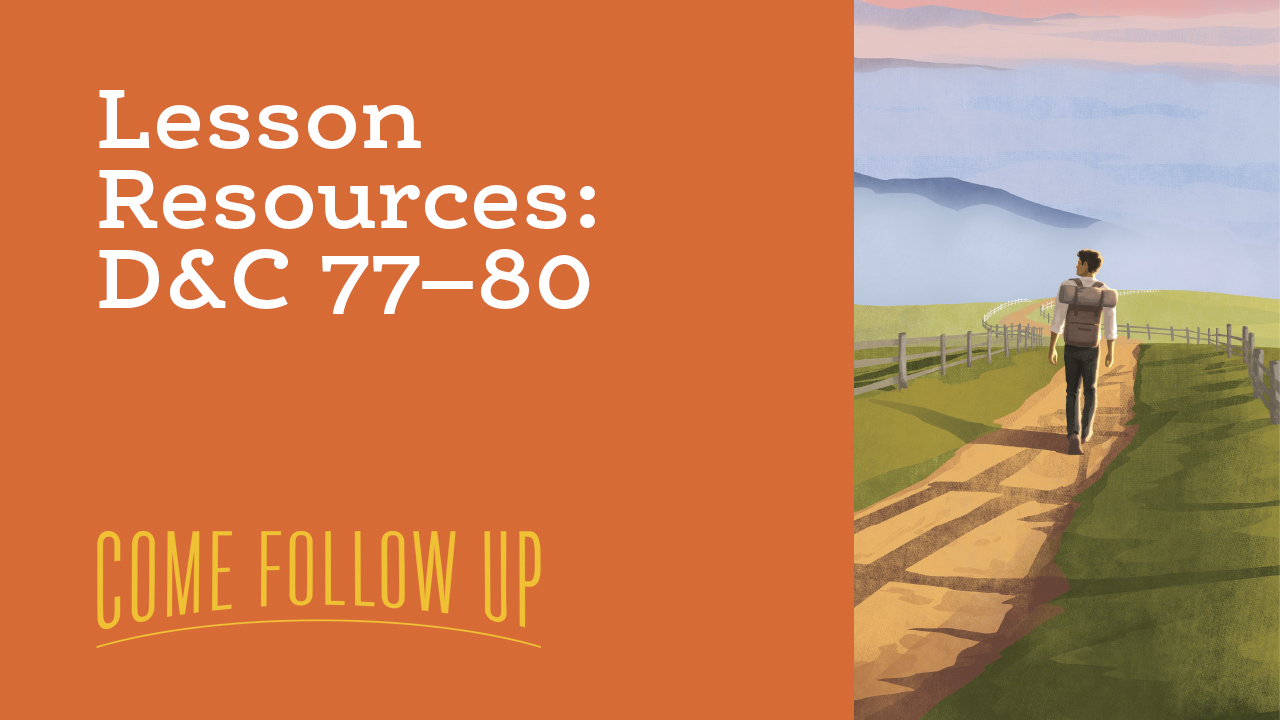 "I Will Lead You Along"
This week, the Come, Follow Me program of The Church of Jesus Christ of Latter-day Saints takes us to D&C 77–80.
Explore the topics contained in these sections with the Come Follow Up hosts and prepare for your own great discussions with the resources below! All content included is free to download and share in any noncommercial setting.
Quotes and Talks
"The Lord can only teach an inquiring mind." What an important lesson. The Lord doesn't generally come to us—he waits for us to come to him and ask. Then he gives us the answer. How many times have you said, "I have not received direction lately" or "I feel a void in my life." Do we inquire of the Lord? Do we ask, seek, and knock as the Savior directed? As you have problems and questions in your lives, do you follow this principle? I testify to you that as your minds are opened and as you truly inquire of the Lord, he will answer you. As we humble ourselves, he will lead us by the hand and give us answers to our prayers.
-M. Russel Ballard
Guest Info
Nick Frederick, Associate Professor of Ancient Scripture at Brigham Young University with a PhD in Christianity, joins the moderators and studio audience to discuss several topics from the Doctrine and Covenants. They talk about asking thoughtful questions and inheriting heavenly things.
Images
Click HERE to download a PDF of all images or click on the images below to download them individually as JPEGs.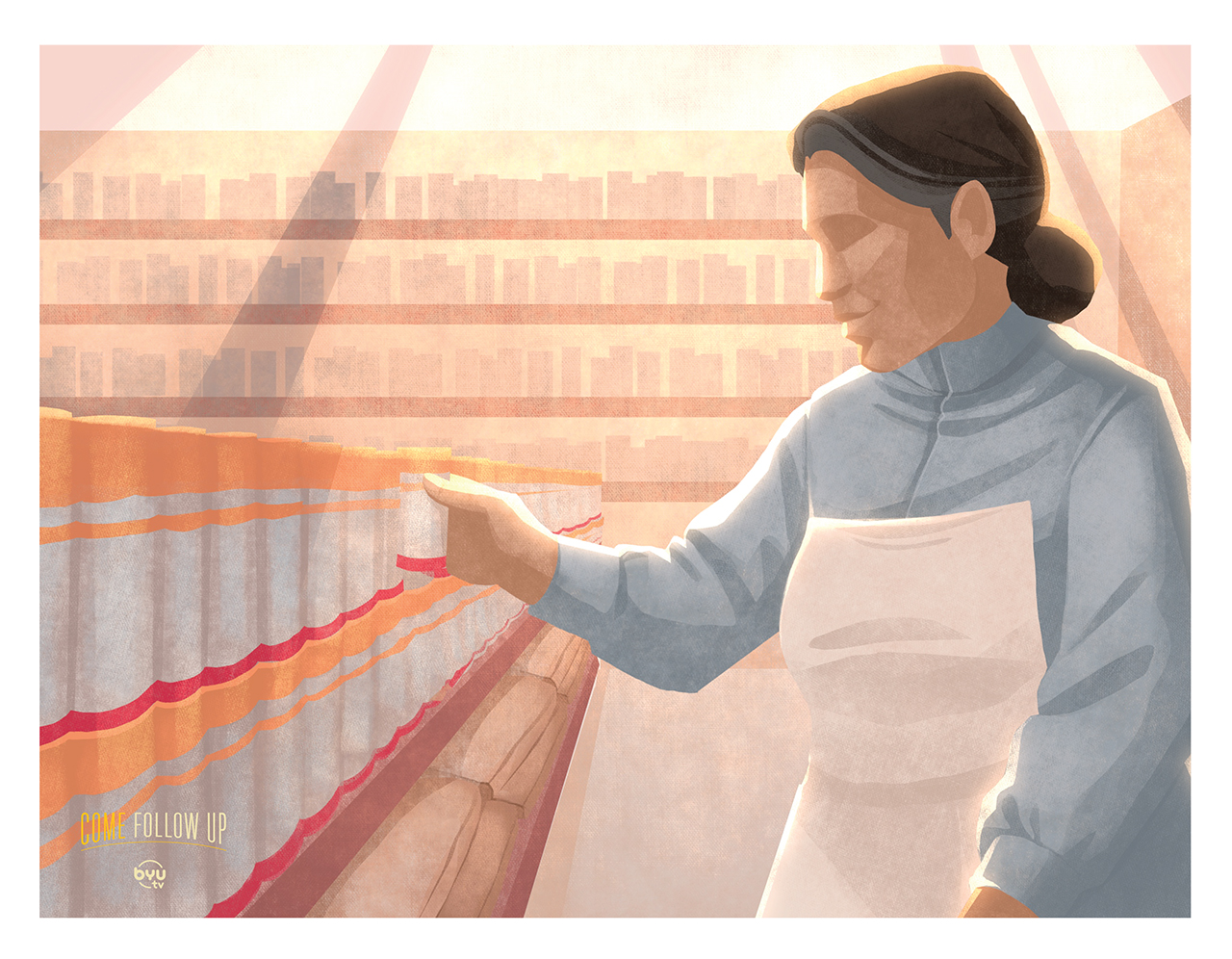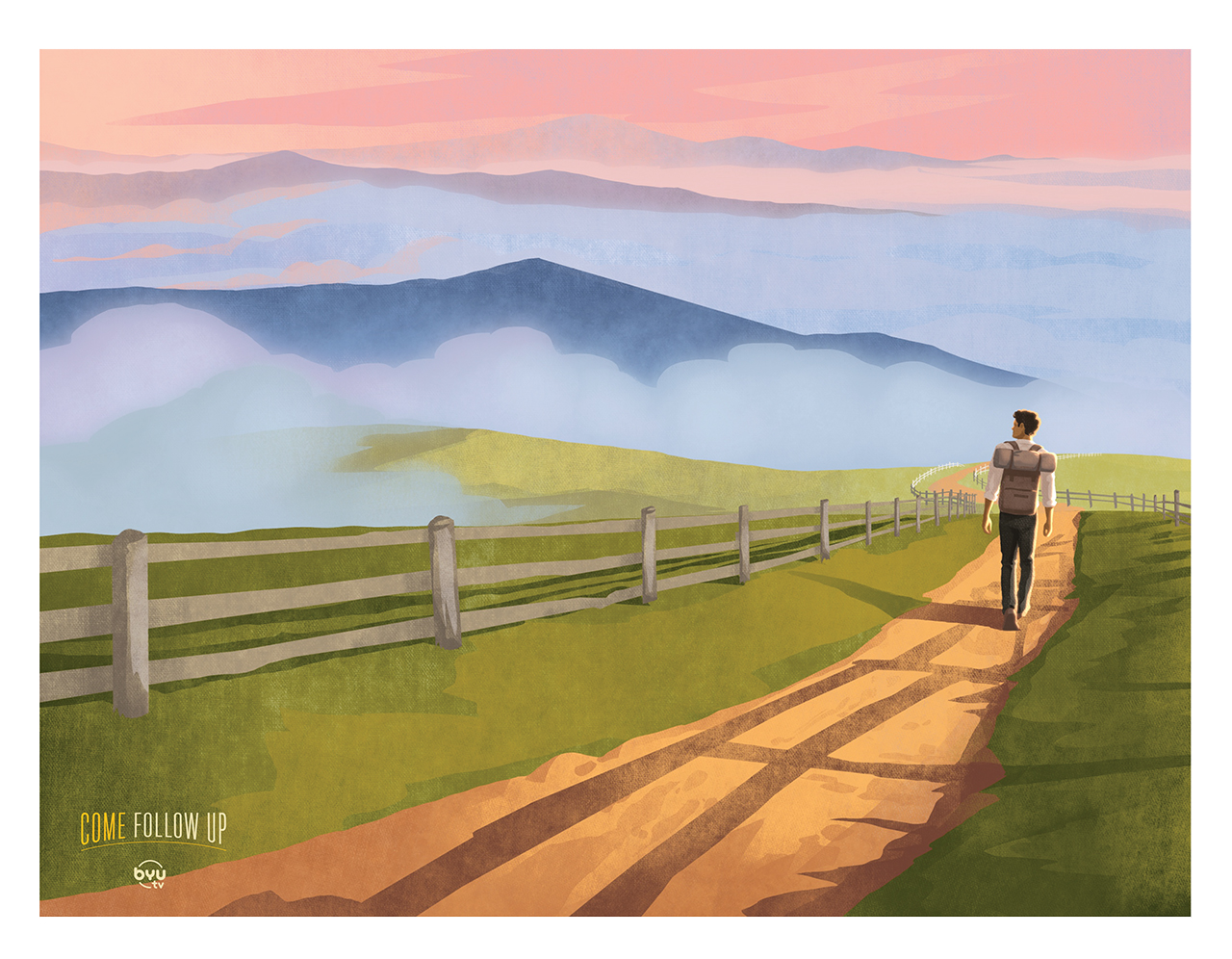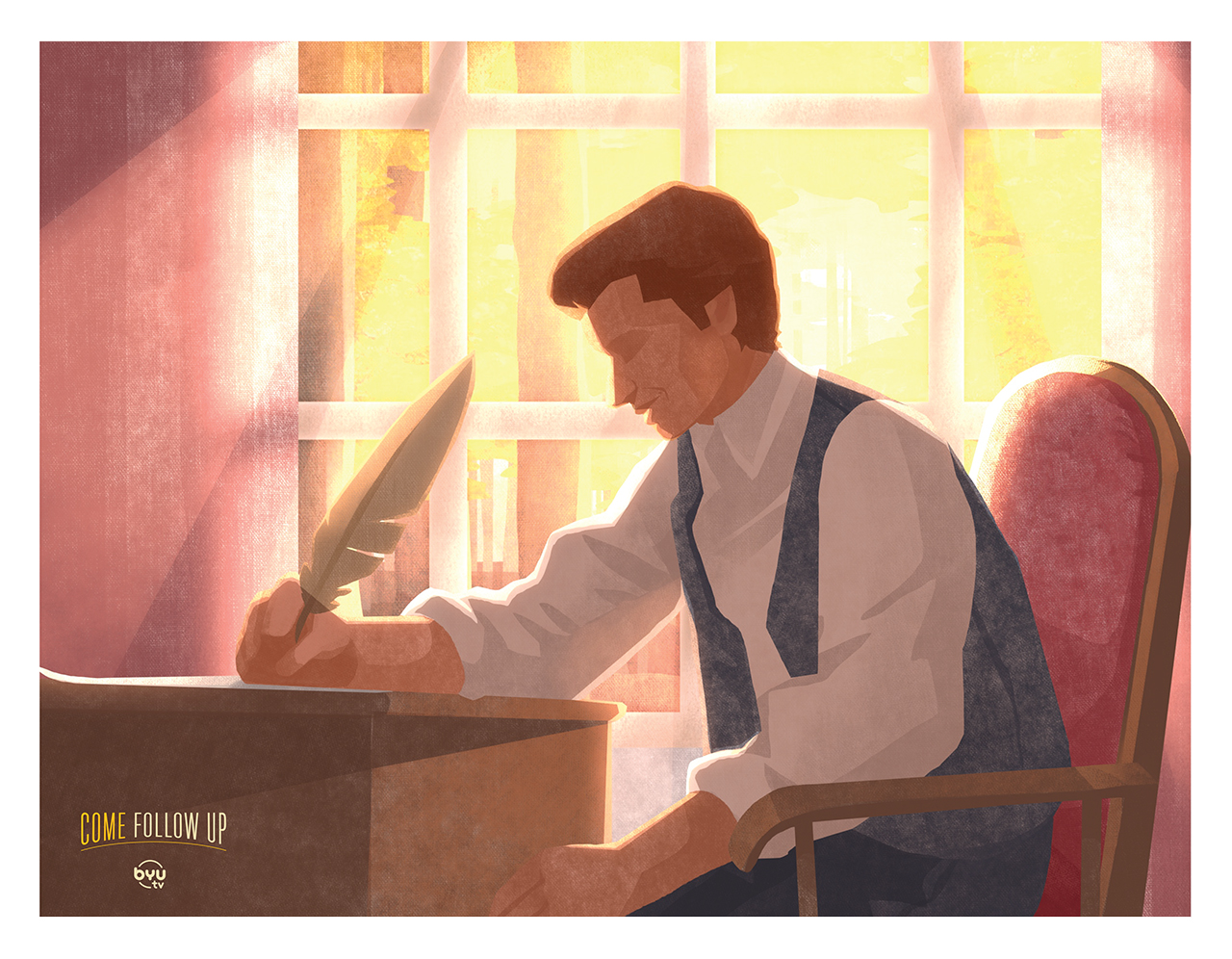 About the Illustrator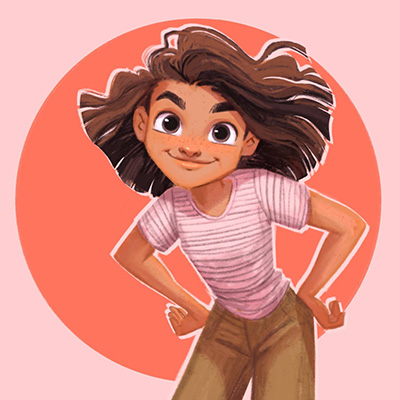 Ryann Bailey Wawro is an illustrator and concept artist (with a BFA in Animation from Brigham Young University) who is excited to be painting for this show. Says Ryann, "What an incredible opportunity for my job to literally be studying and drawing scripture stories!" You can find more of Ryann's work on Instagram @ryanncanvas and on her website ryannbaileyart.com.
Watch Come Follow Up
Delve deep into this week's Come, Follow Me lesson with a new episode of Come Follow up on Sunday at 1 ET | 10 PT!