Dwight in Shining Armor: Word Trivia with Joel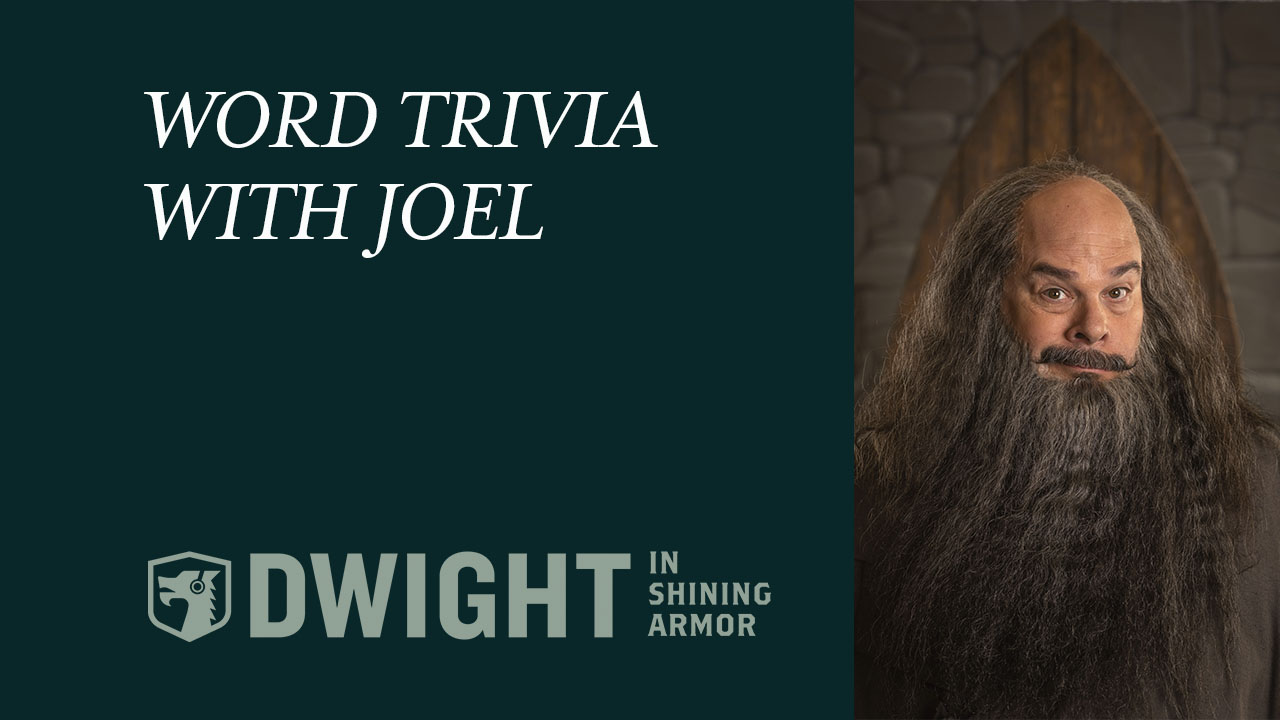 Word Trivia with Joel
Words and wizards—the two go hand in hand . . . right? Well, for Joel McCrary, court magician on Dwight in Shining Armor, it might not be that simple.
Find out what words he gets and what words he misses in the challenge video below!
Want More Word Action?
Check out the other cast members' challenge videos!
Watch Dwight in Shining Armor
We're three seasons in, and the plot is thicker than medieval pea soup. Stay up on the action by watching the show for free on the BYUtv app and BYUtv.org.