Dwight in Shining Armor: Word Trivia with Kanoa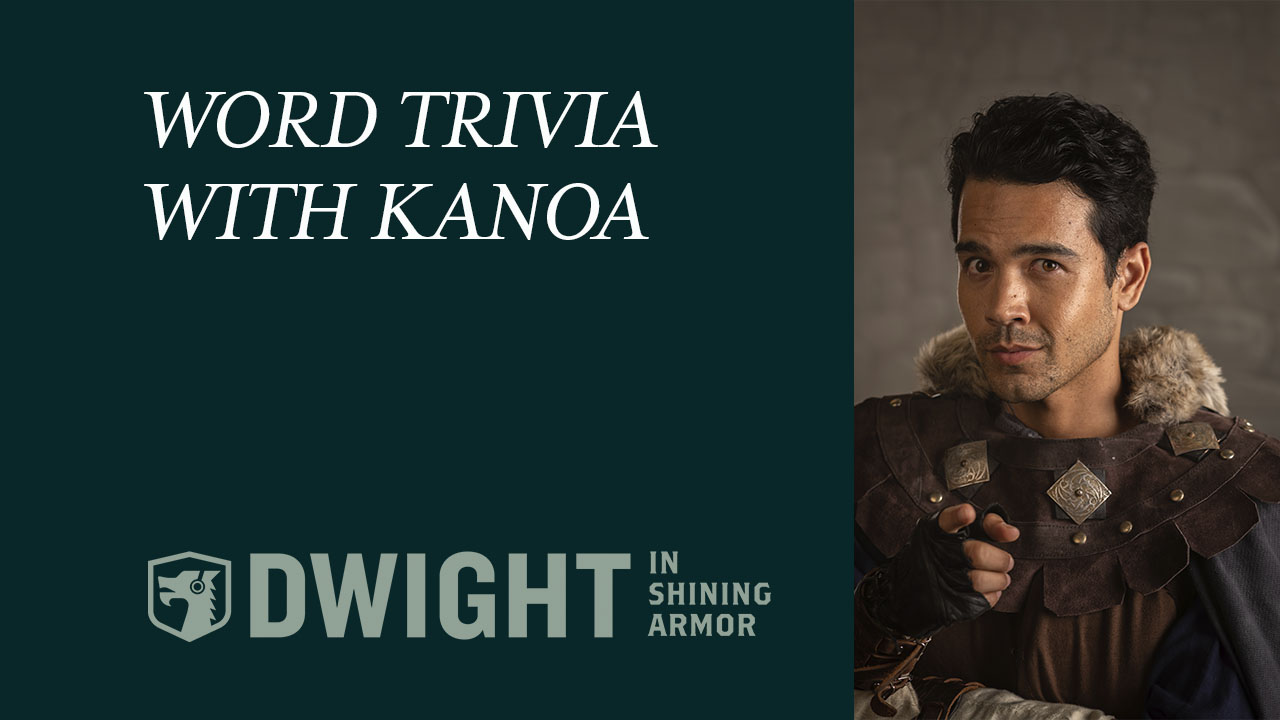 Word Trivia with Kanoa
Playing the role of Sir Aldred, Kanoa Goo is Dwight in Shining Armor's resident bad boy.
But will his evil plots be enough to save him from this word-trivia challenge? Find out below!
Want More Word Action?
Check out the other cast members' challenge videos!
Watch Dwight in Shining Armor
View all of Sir Aldred's dastardly deeds for free in the BYUtv app and on BYUtv.org.