"We hope our story can inspire others": Catch up with the Browns after Relative Race Season 1
Brooke and Anthony Brown, the adventure-loving couple from Las Vegas, won hearts—and, of course, the grand prize—as Team Red on Season 1 of Relative Race. We caught up with the Browns so you can find out all about life after the race, their journey towards starting a family, and what they say is the best advice for future competitors and aspiring genealogists.
BYUtv: How did being a part of Relative Race change your life?
Brooke: Being a part of Relative Race opened us up to relationships that we otherwise wouldn't have had. It also let us see parts of the United States we wouldn't have likely visited. The show also put our own relationship into focus, and helped us prioritize and put family first.
BYUtv: What is going on in your lives right now?
Brooke: We are currently on a waiting list for adoption, and we are about to undergo another round of IVF. We still want to have children, and when it is time, we know it will happen! It is a complicated, difficult, and expensive journey. We hope our story can inspire others.
BYUtv: Which team were you rooting for in Season 2 of Relative Race?
Brooke: We were rooting for the Williams, Team Blue, because they are family! It has been fun seeing their personalities come through on the show. We are planning to meet up with them in Las Vegas this summer.
BYUtv: Have you been in touch with relatives you met on Season 1? Have you met any new relatives?
Brooke: Since the show, we have gotten together with Marlon and Shadia Anderson [Marlon is Anthony's first cousin], and Anthony also met Marlon's mother. We have also connected twice with the the Petersons from Salt Lake City. My mother, Becky Opheim, went to a family reunion in July and met over 200 biological relatives! She was welcomed with open arms and continues to stay in contact with many of them.
BYUtv: What would you encourage Relative Race fans to take away from the show?
Brooke: I would encourage people watching the show to open their minds to all walks of life. Judgment takes more effort than acceptance.
BYUtv: What advice would you give to future competitors on Relative Race?
Brooke: My advice would be steady concentration. You can rest when the race is over. Just keep pushing! And, use people—they are your greatest asset. Ask questions and listen closely. People will help you out if you let them.
BYUtv: What advice would you give to people wanting to connect with more family members?
Brooke: Use your resources and be patient. My cousin Tanya from New Mexico just found out who her biological father is, and she is planning to meet up with him. It has taken her many years, but her persistence paid off.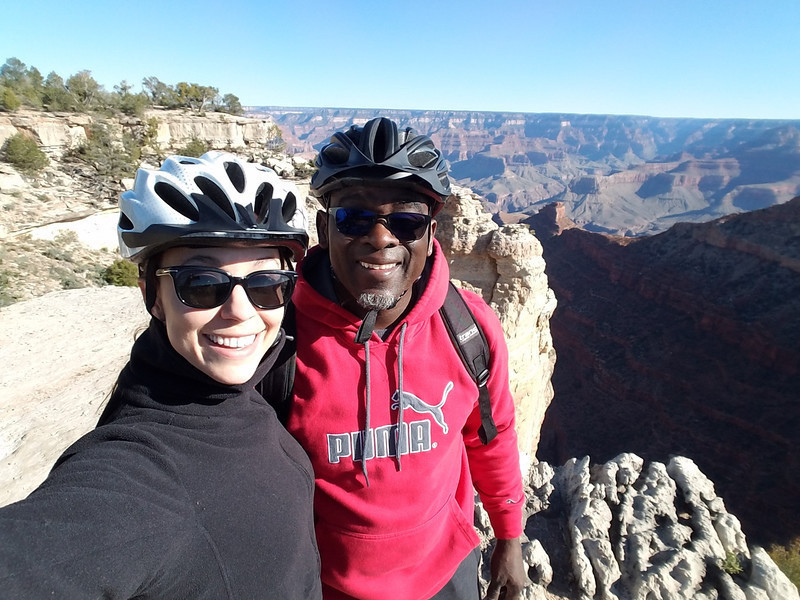 Special thanks to Brooke and Anthony Brown for taking time out of their busy lives to share with us their photos and thoughts! Don't forget that you can watch Seasons 1 and 2 of Relative Race on-demand right here at byutv.org.