Will Forte laughs it up on BYUtv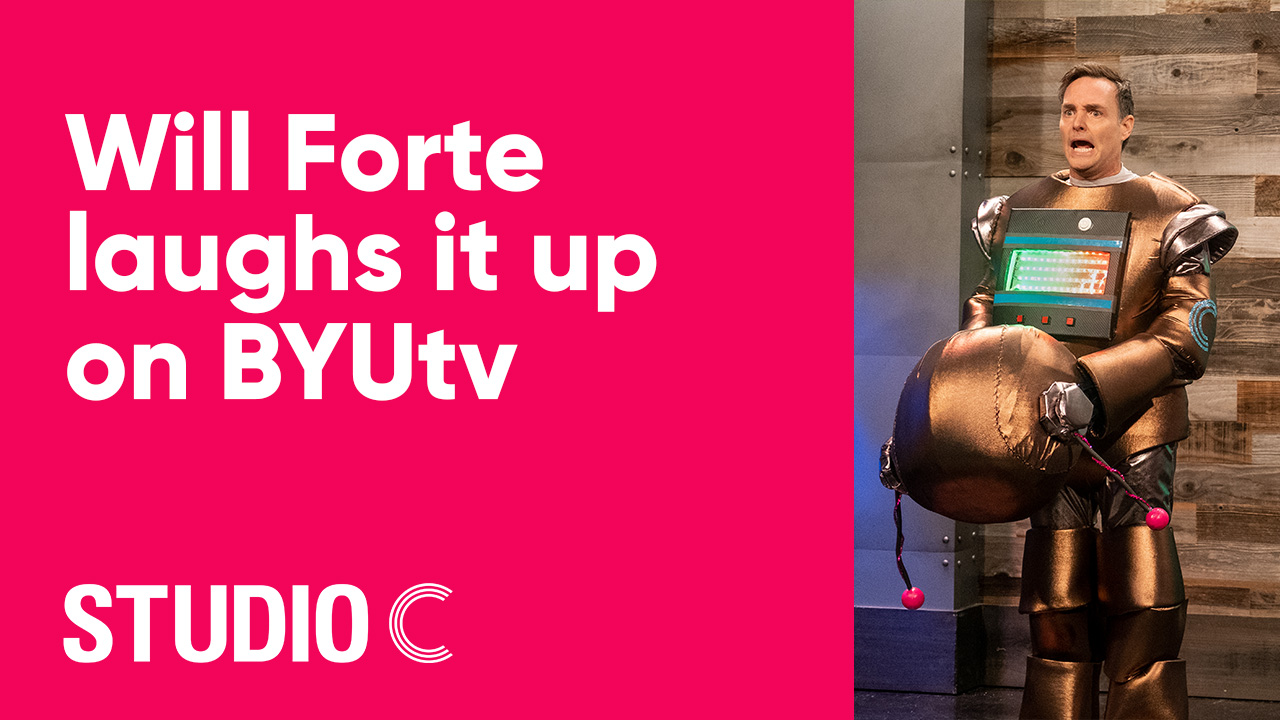 Can you believe it's already time for Season 15 of Studio C? 2022 marks an ENTIRE DECADE of wholesome hilarity on BYUtv and we've got something super special lined up for the premiere. . . a guest appearance from SNL star Will Forte! You aren't going to want to miss this episode. (Seriously, Will Forte in a cat costume? You'll have to see it to believe it.)
Just in case you want to get geared up, here are 3 Fun facts about Will Forte that you might not know!
-Will made an appearance on BYUtv's Show Offs.
For some fun Christmas humor, head over to THIS EPISODE to see his first BYUtv appearance. (It's a whole Christmas musical. Honestly you'll want to add it to your list of Christmas classics.)
-He has done voice work for lots of family films!
Notable movies and shows include Cloudy with a Chance of Meatballs and its sequel, Scoob!, The Lego Movie, and Gravity Falls.
-The California-native didn't start out as a comedian.
He had a job as a financial broker before switching careers to writing and performing.
Mark your calendars for March 14th, we can't wait to catch you at the premiere!