Studio C: Top 10 Summer Sketches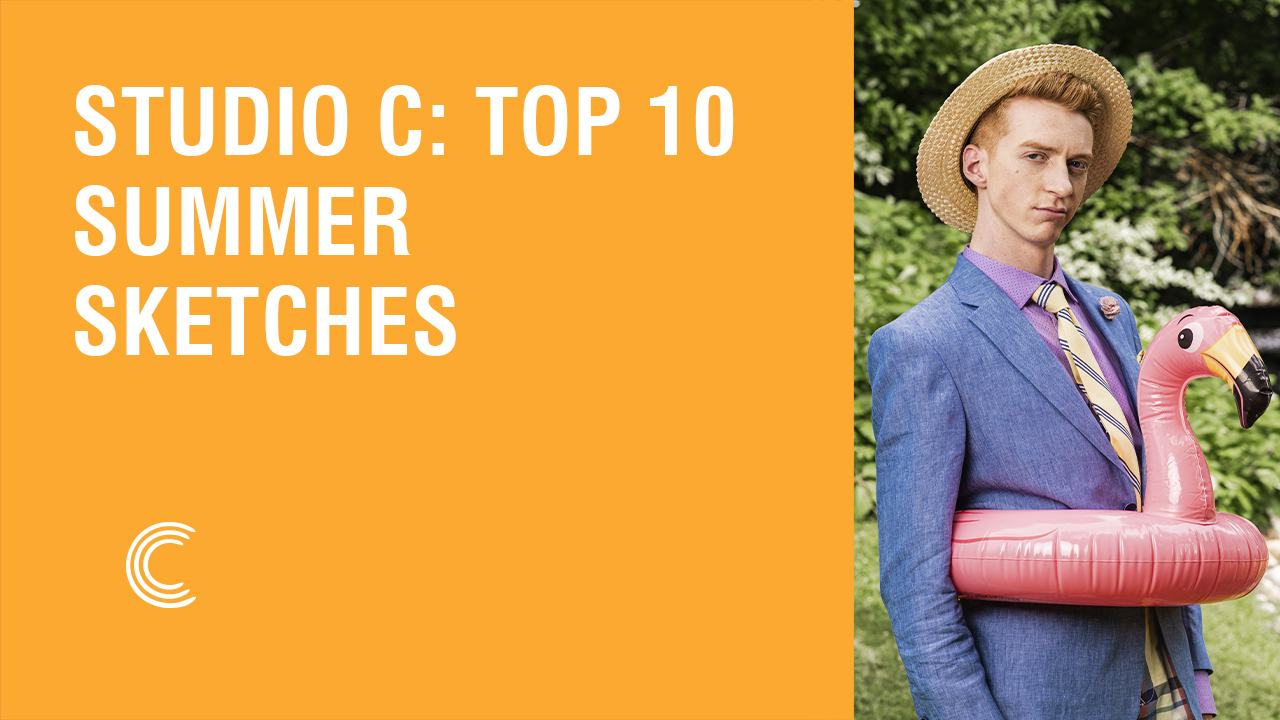 Top 10 Summer Sketches
Oh, those lazy summer days spent laughing your guts out at Studio C . . .
That's our favorite way to spend the summer, anyway, and to celebrate one more month of no-school bliss we've put together a list of our top ten favorite summertime sketches for you to watch.
Enjoy!
#10 "Scary Sports Drink Side Effects"
Thinking about getting a beach bod? Maybe think again.
#9 "Elevator Romance Gone Wrong"
Nothing like a sweet summer romance to break your heart.
#8 "The Live Alarm Clock Infomercial"
Don't worry about this product. You can sleep late!
#7 "Titanic Love Story"
Feel like taking an icy swim?
#6 "We Found Bigfoot"
Keep an eye out for this big guy while you're hiking. He takes weekends off.
#5 "Guy Fieri Adventure"
Summer's a time to get out with friends and try new foods.
#4 "The Dung Beetle Song"
Nothing says summer like new and exciting bugs!
#3 "When Puberty Hits Too Late"
Fall's coming, and we have this to look forward to.
#2 "Homeschool Musical"
We can also look forward to this. Too soon?
#1 "Freezer Heads"
Finish your summer season on a sweet note with something from the freezer.
More Summer Studio C
Watch all eleven seasons of Studio C for free all year round on the BYUtv app or BYUtv.org.