Dwight in Shining Armor Season 3: True/False with Kanoa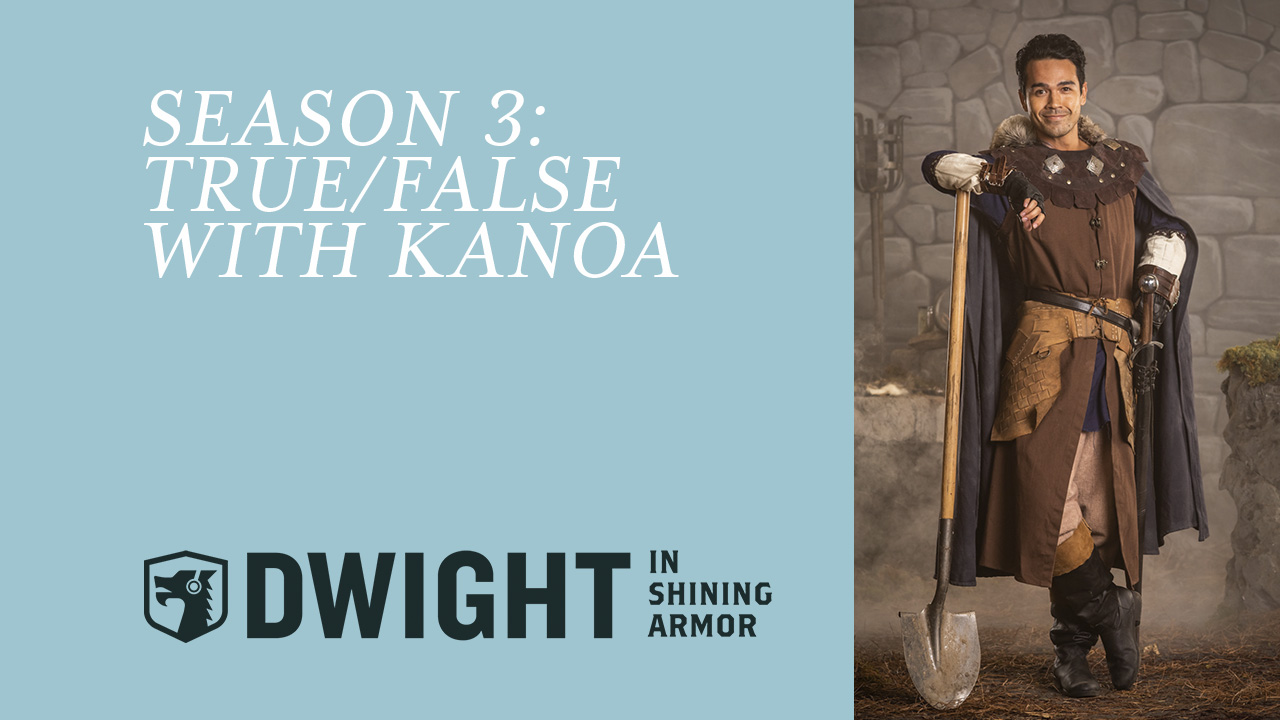 True/False with Kanoa
Sir Aldred from Dwight in Shining Armor is slyer than a fox, and his motives are harder to pin down than a handful of eels.
But Kanoa Goo, Sir Aldred's actor, knows how to say what he thinks, fair and square. Watch the video below to learn his opinion on shampoo in hair, socks in bed, and other such courtly matters.
True/False with the Rest of the Cast
You've heard Kanoa's take, now find out what Evan, Danielle, Joel, Sloane, and Caitlin are thinking!
Watch Dwight in Shining Armor Season 3
Dwight is a champion of justice, but will the right prevail when intrigue abounds and both love and justice are blind? Watch Episode 5 right HERE and see for yourself.