Dwight in Shining Armor Season 3: True/False with Evan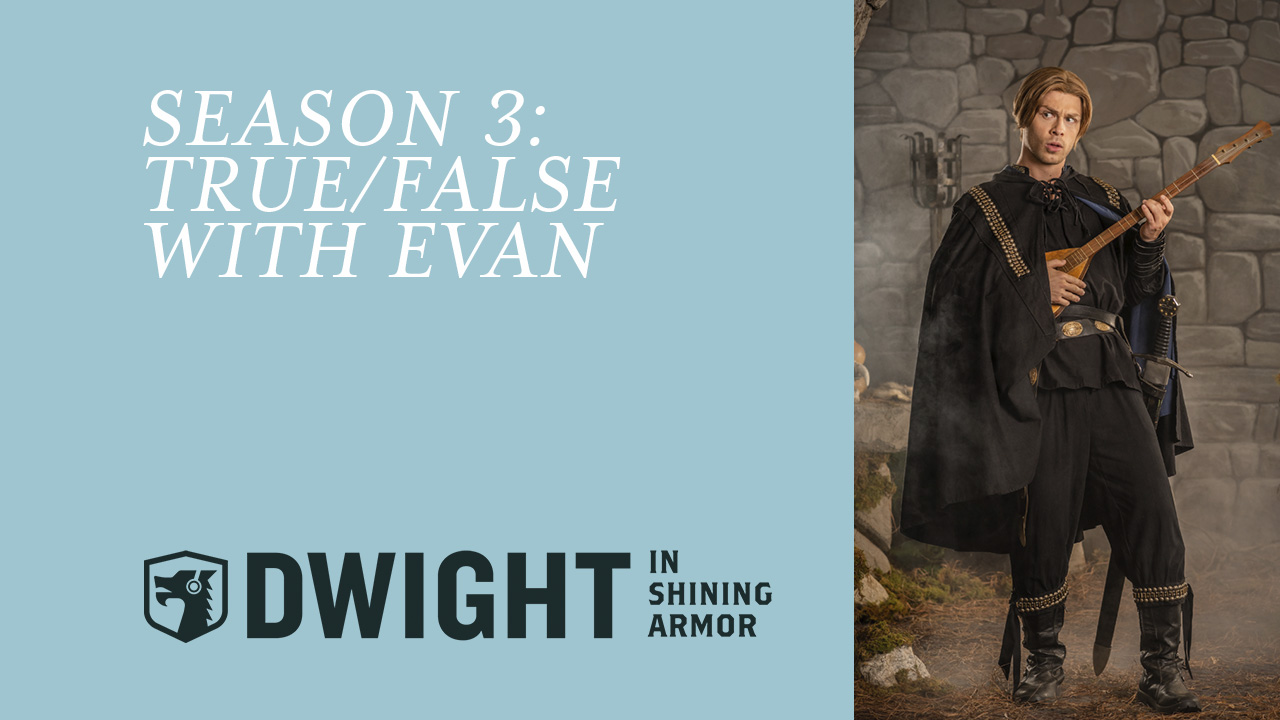 True/False with Evan
Chlodwig from Dwight in Shining Armor is a guy who knows his mind, and his actor, Evan Hofer is too.
Watch as Evan faces these challenging true-or-false questions unafraid and gives hair tips.
True/False with the Rest of the Cast
You've heard Evan's take, now find out what Danielle, Joel, Sloane, and Caitlin are thinking!
Watch Dwight in Shining Armor Season 3
Get ready to have your blood chilled in Episode 4 by a ghost most ghastly with a vendetta most vicious. Find out who and what it is right HERE.