Studio C Wallpaper "Two Guys on Your 'Puter"
Introducing Studio C Wallpapers!
We're excited to roll out a new Studio C themed wallpaper once a month to give your device the revamp it needs!
First up? "Two Guys on Your 'Puter." Keep scrolling to download versions of this wallpaper for your mobile, tablet, and desktop device.
Download "Two Guys On Your 'Puter"
To get the "Two Guys on Your 'Puter" wallpaper, simply click the "download" buttons below!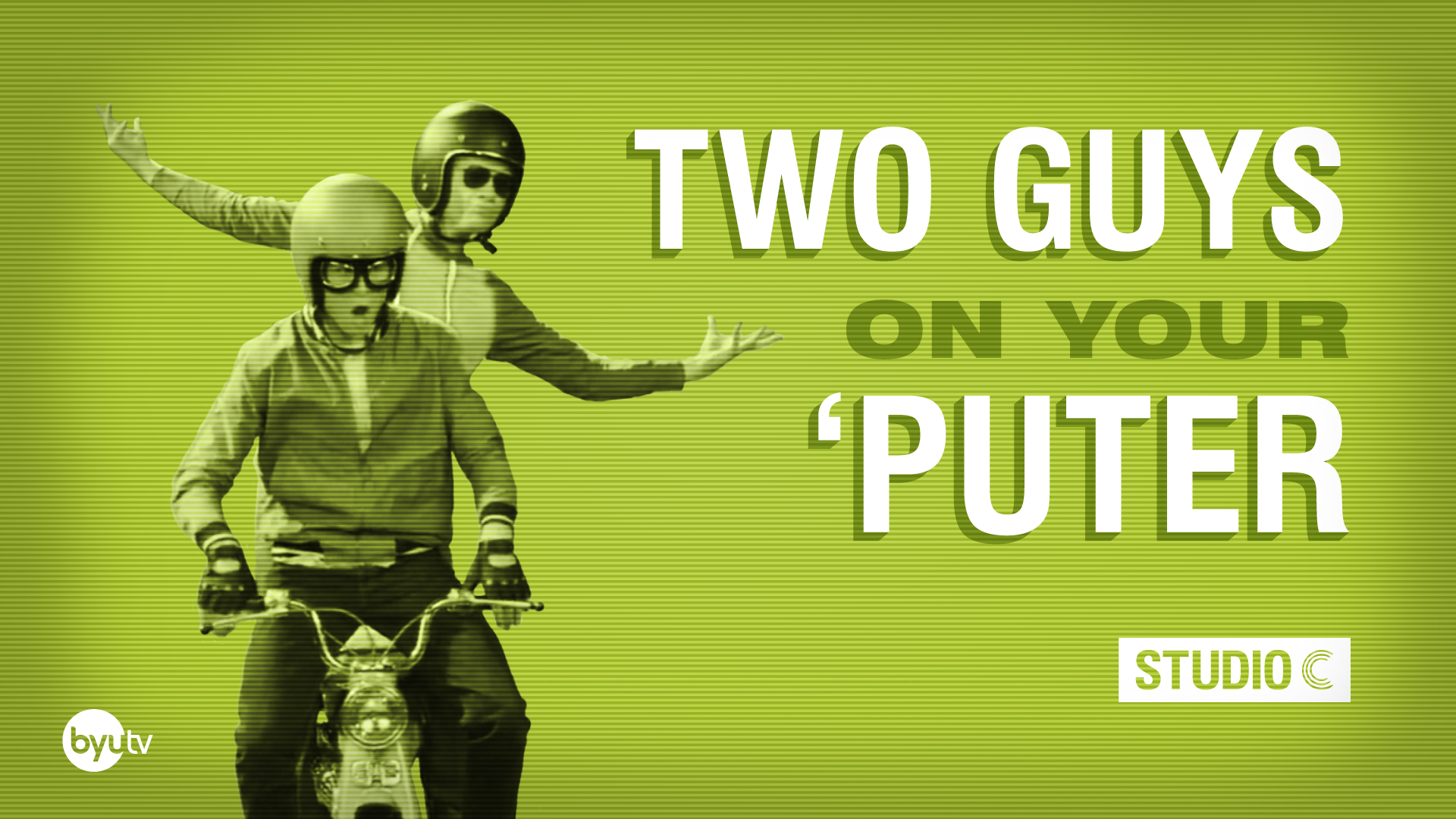 Our Inspiration For This Wallpaper
The only thing better than two guys on a scooter is three guys…and maybe five guys (wait…did someone say eleven guys?)!
We hope this wallpaper gives your devices the refresh they need! Don't forget to check back next month for an all-new Studio C wallpaper!