Get to Know Austin Craig, Co-Host of The New Creatives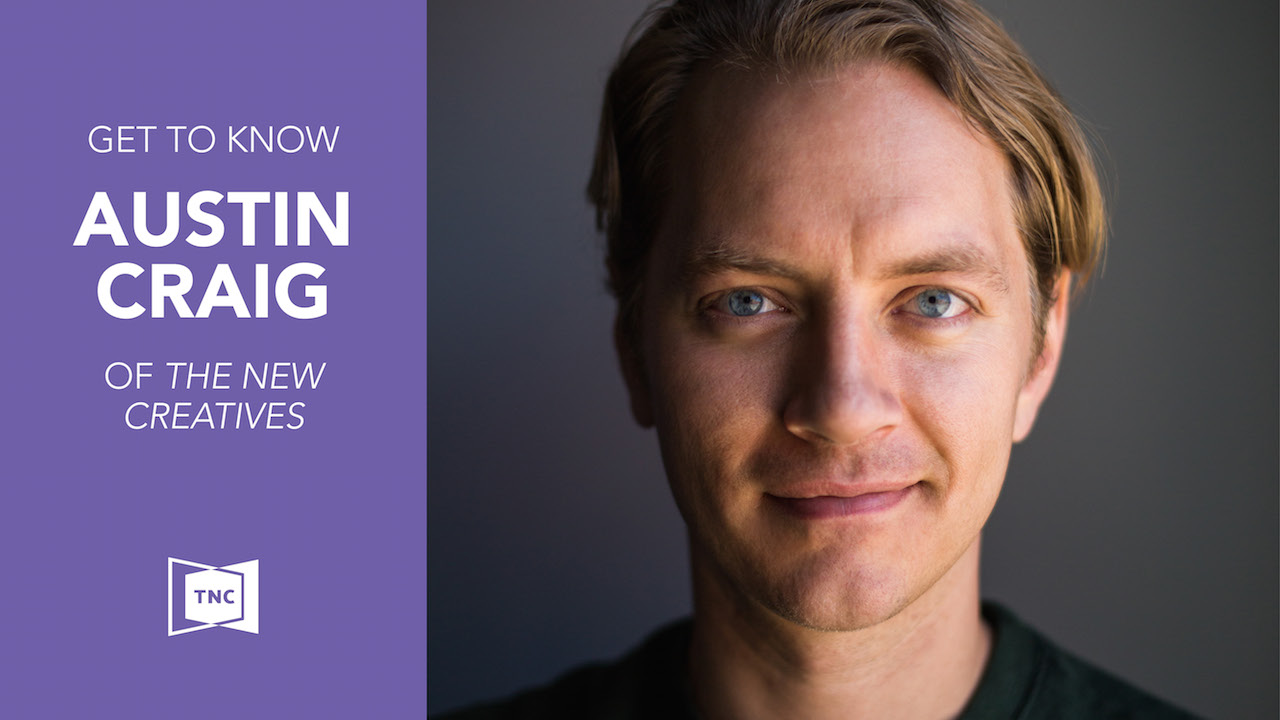 Like most people, you've probably marveled at the detailed brushwork on a painting in a museum or sprung to your feet and applauded after a spectacular performance at the opera. And, also like most people, you've probably admired an eye-popping Instagram feed or watched a clever Snapchat story unfold. But did it ever occur to you that the creativity behind the latter experiences is a form of art, too?
The modern-day version of Leonardio da Vinci isn't necessarily a grand master painter whose canvases sell for millions; rather, 2017's Renaissance Man or Woman is probably utilizing technology you take for granted or media you didn't know existed. The next Mona Lisa might be something you can't even imagine!
BYUtv's newest original series, The New Creatives, will introduce you to a breadth of individuals who have one thing in common: they are each reinventing what it means to be an artist in the twenty-first century. Co-created and hosted by Austin Craig and Jordan Petersen, The New Creatives explores—and then collaborates with—all kinds of people practicing all kinds of self-expression.
Austin Craig brings a decade of film and video production, writing, and directing experience to The New Creatives—interestingly, his career began with a viral marketing campaign for tongue cleaners! We chatted with Austin so you could get to know him and The New Creatives a little better.
On the experience of hosting The New Creatives… "It gave me an excuse to work with several of my creative heroes. Some of our guests are people I've looked up to for years. I was thrilled that they wanted to be a part of what we made together."
On what sets The New Creatives apart from mainstream television… "I think a lot of TV lures you in to keep you there. They want as much of your time as possible—eyeballs glued. Maybe they use cliffhanger endings or endless drama. But that's not our style. Of course, I want people to watch The New Creatives, but more than anything I want people to be inspired, grow, and go make something amazing using what they've learned—raise your flag, raise your voice, and make something meaningful to you and the world."
On why everyone should watch—and can enjoy—The New Creatives… "Creativity can be expressed in limitless ways. There are more and more diverse creative outlets and important personal stories than we'll ever come up with or encounter in our day-to-day lives. I think it's important to explore and share those from people everywhere. If this show does its job, viewers will grow personally and come to understand their world a little bit better."
The New Creatives premieres on Tuesday, June 6, at 8:30pm MT on BYUtv. Can't wait? You can gear up for the premiere and get a daily dose of inspiration by following The New Creatives on Facebook and Instagram—and stay tuned right here on the blog to meet Austin's co-host, Jordan Petersen, next week.