Halftime in Hawaii Winners: Nate and Angie Tolman
BYUtv Sports and BYU Sports Nation hosted this Halftime in Hawaii contest and gave two lucky people a trip to Hawaii to see the Cougars play against Hawaii.
Congrats to Nate and Angie Tolman on winning this contest! Hear all about their trip, below:
BYUtv: How was your trip to Hawaii?
Tolman's: Our trip to Hawaii was amazingly awesome! At times we were calm and relaxed and at other times we rushing to get as many things accomplished in a short period of time.
BYUtv: What was the best part?
Nate: The best part for me was getting away from the daily routines and having one on one time with my wife!
Angie: [I] had a lot of "best parts" - the Polynesian Cultural Center, walking along the beaches hand in hand with my spouse, seeing the sun rise over the ocean, time with my spouse without interruptions from children (don't get me wrong I love my children).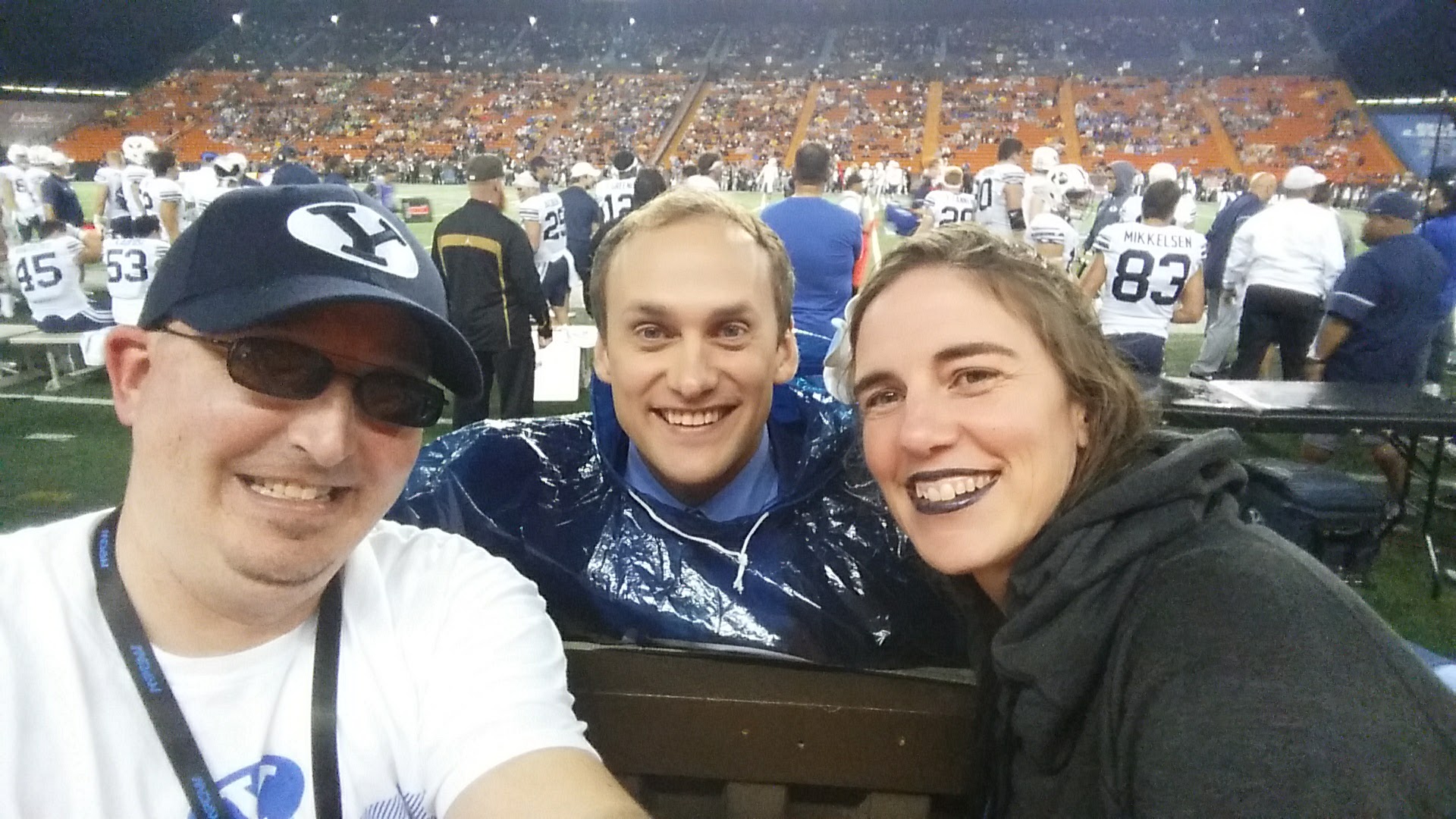 BYUtv: BYU gave you a victory! How was the game?
Tolman's: It was great to be at the game and see the Cougars win! We [were able] to move down (which the ushers said was just fine), and have a closer view of the game right behind the BYU bench. We also stayed afterwards and shared some high-fives with the team as they walked around the stadium.
We are so blessed and grateful to BYUtv Sports, BYU Sports Nation, and BYU Football for an awesome experience! We had a lot of fun and are planning on going back in a few years!
Thanks again!
We're so glad you had a great time in Hawaii, Tolman's. Now back to real life, colder weather and basketball season!