Pre-Finale Recap: Season 3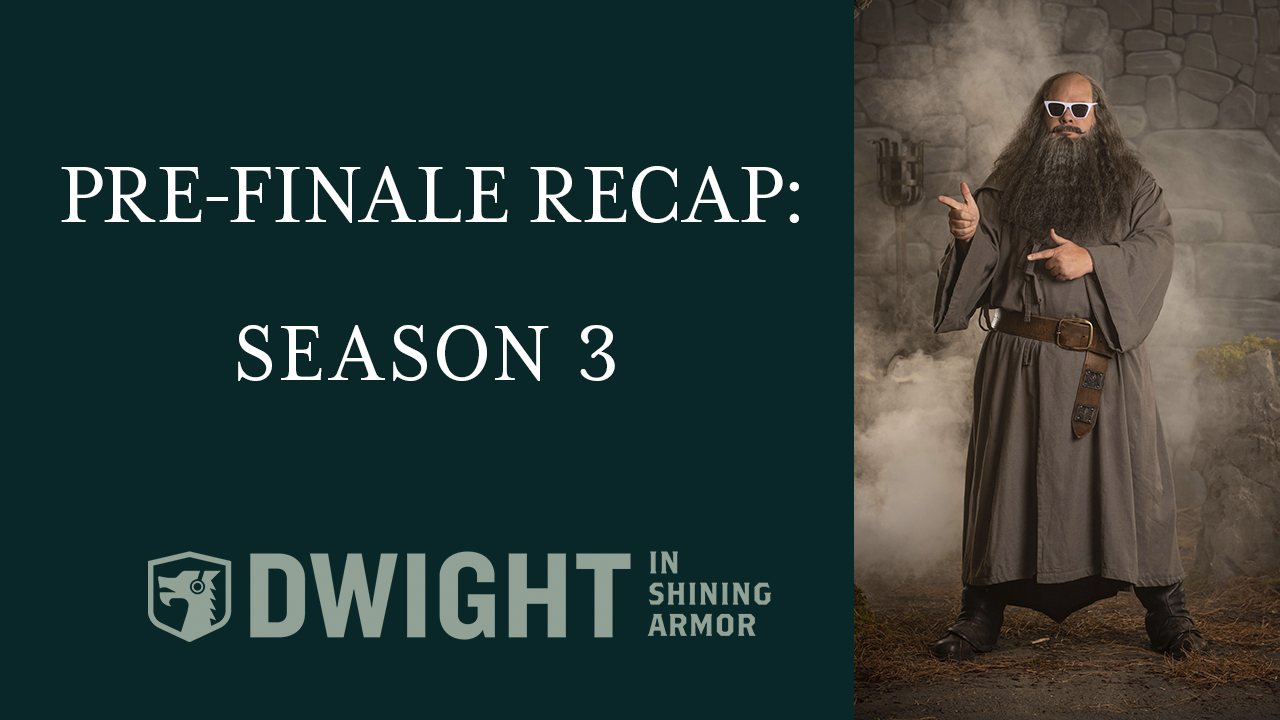 Dwight in Shining Armor Season Three Recap
It's almost here, the season finale of Dwight in Shining Armor! We've compiled the best episodes from season three to give you a quick refresher before our Champion's story comes to an end. Check out these episodes of epic magical battles, rising dark forces, and heart-warming moments with your favorite medieval gang
Season three begins with a rescue attempt for our Champion. Dwight has been kidnapped by the jealous witch Ragana. To free him, Hexela engages in an epic Witches' Brawl with her old rival. Caught in the crossfire, Baldric is hit with a Death Grip. Now with the Champion's freedom and the Magician's life hanging in the balance, we witness Hexela's impressive wit and witchcraft as she battles Ragana. The Brawl is not only a magnificent spectacle of magic; it's also a demonstration of the depths of Gretta and Hexela's love for their beloved Baldric.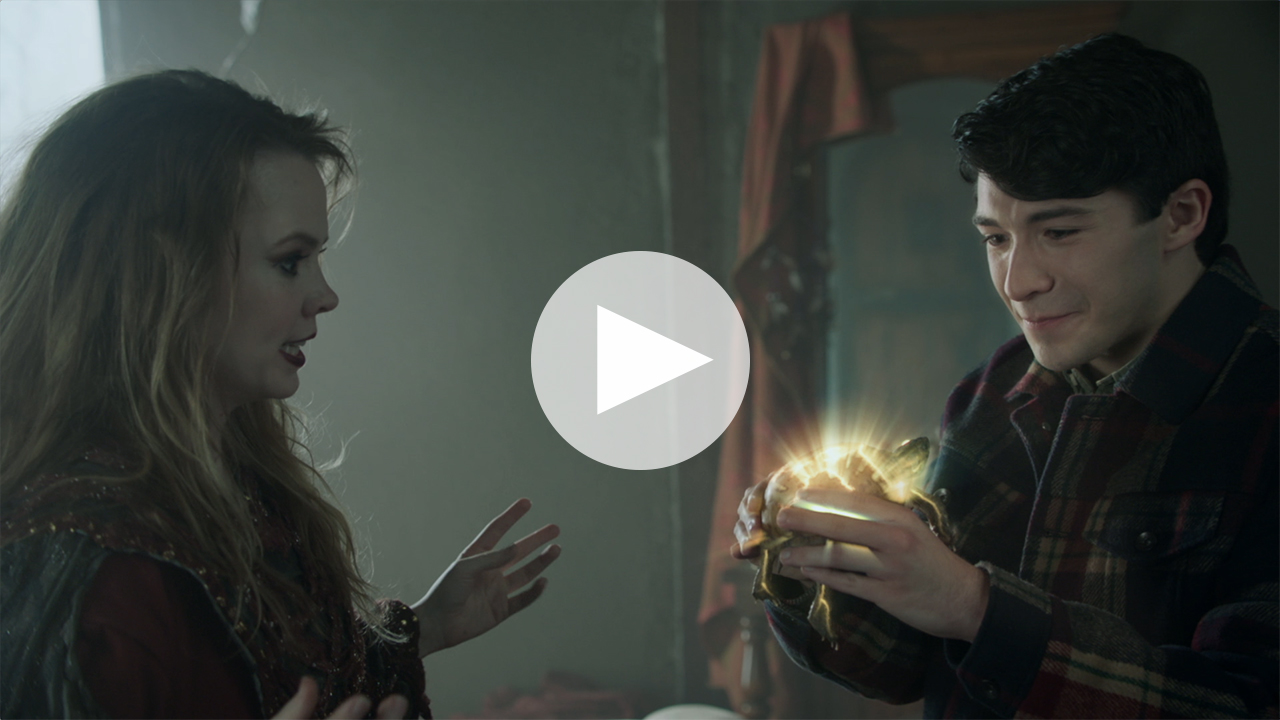 Preparation for Gretta's long belated Coming of Age ball has awoken the grudge of a spiteful ghost. The jealous spirit Mirabel has it out for Gretta, who upstaged her own Ball by being born. As Dwight tries to appease a ghost, our rough-and-tumble princess shows her tender side with generosity for this spirit who has tormented her for years. But most importantly, in the twinkle lights of a royal ball, Dwight and Gretta's slow-burn, will-they-won't-they romance receives a hefty nudge in the right direction.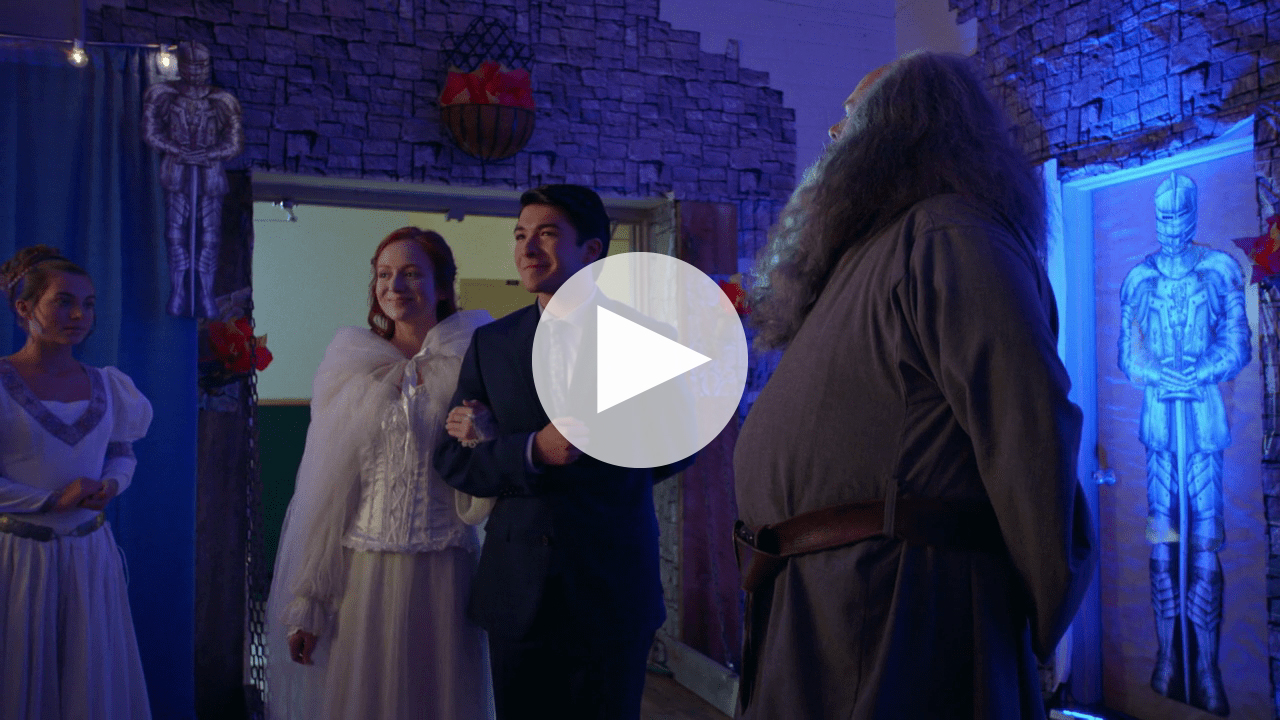 Episode 8: "Sporg"
Sir Aldred has secured the last Tovenar Relic and resurrected a fallen brother. Together these two pose a dangerous threat to Woodside and the world. They have discovered the location of a horde of Tovenar relics that can revive their fallen brotherhood. Hexela takes the gang to an ancient Wyvern who tells them how they can topple this undying threat once and for all. On the hunt for the Immortal Flame, the source of the Tovenar power, the group must petition a powerful wizard for help.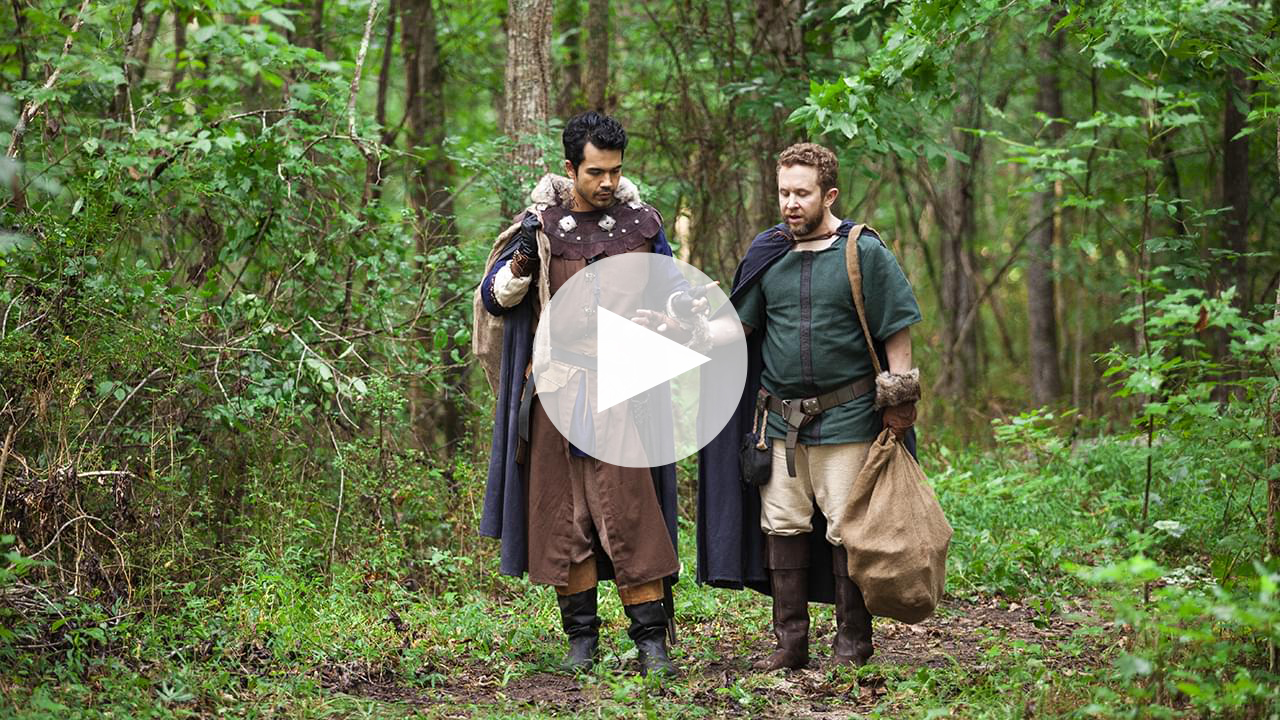 Recruiting the help of Gretta's mystical uncle Arnolf, who has the power to bend time and space, the gang searches for answers about the recent rise of the Tovenar. Sir Aldred and his resurrected brother, Sporg, have uncovered a trove of Tovenar relics, spelling out disaster for the world. But Uncle Arnolf offers Dwight and his friends a chance to stop these dark wizards. As he sends Dwight and Gretta on a journey to find Fate, the two retrace their steps back to when they first met. This episode reminds us how far our Princess and Champion have come since their adventures together first began.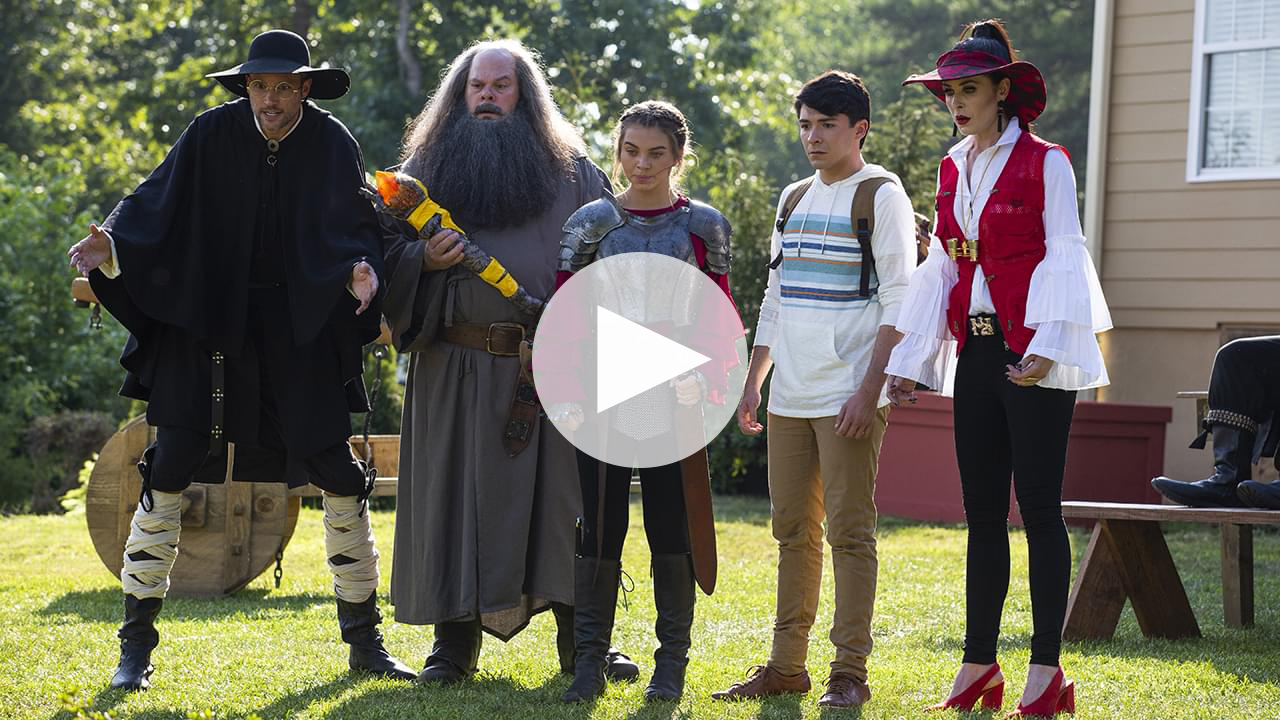 It's all been leading up to this episode. Opening a portal to the Immortal Flame, Uncle Arnolf gives our favorite team the chance to take down the Tovenar forever. They must act quickly before the portal closes and the Tovenar become unstoppable. Through an unlikely twist of Fate, Dwight may have exactly what they need to extinguish the flame. Will our Champion save the world, or will the dark wizards rise once more?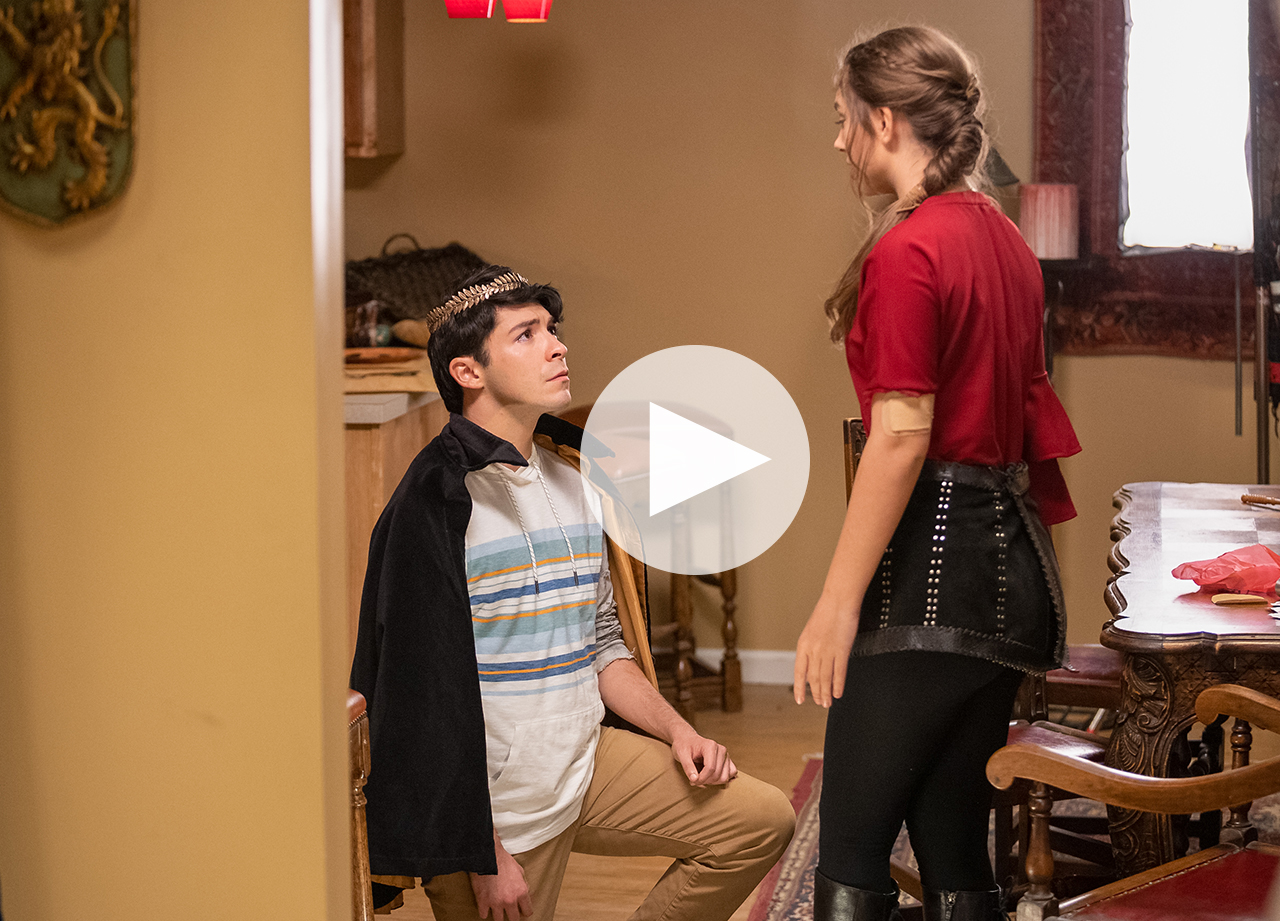 MORE DWIGHT
If you missed the other recaps, check them out HERE.
MARK YOUR CALENDARS
The Series Finale of Dwight in Shining Armor will premiere on BYUtv on Sunday, May 23rd at 8:30 ET | 5:30 PT.
Until then, enjoy the next new episodes of Dwight in Shining Armor on Sundays at 8:30 ET | 5:30 PT and don't forget to check back HERE on the blog this Friday, May 14th for our Season 3 recap!