Studio C Wallpaper "Charityng is Carroting"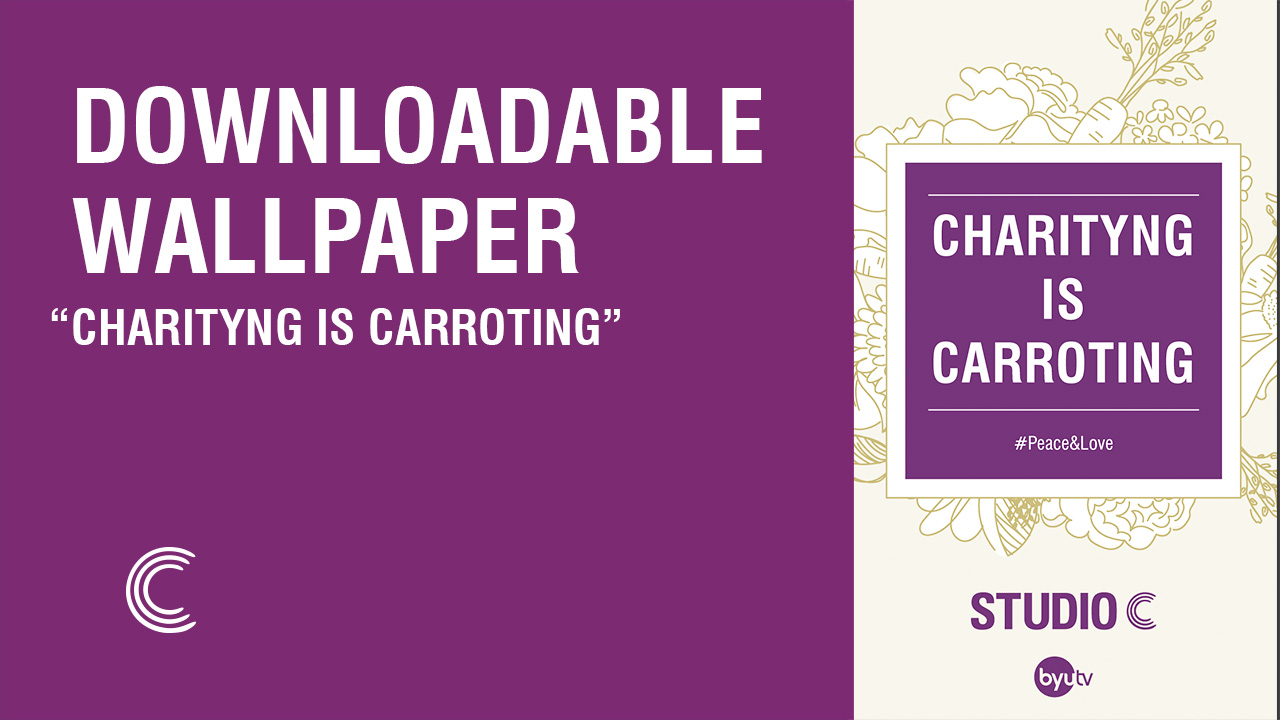 Studio C Charity Wallpaper
We're back with another Studio C wallpaper and this month's is inspired by Sawyer and Madysiin–our favorite blogging duo!
Charity.
Charing is Caring.
Charityng is Carroting.
Keep scrolling to download versions of this wallpaper for your mobile, tablet, and desktop device.
Download the Studio C "Charityng is Carroting" Wallpaper
To get this Studio C wallpaper, simply click the "download" buttons below!

Our Inspiration For This Wallpaper
Learn more about charity from our expert bloggers Sawyer and Madysiin. We may be biased, but we think their advice is nothing short of groundbreaking.
We hope this wallpaper gives your devices the refresh they need and reminds you to have charity, but remember, "pics or it didn't happen."
Don't forget to check back next month for an all-new Studio C wallpaper!