Operation Awesome: Get to Know Anna Du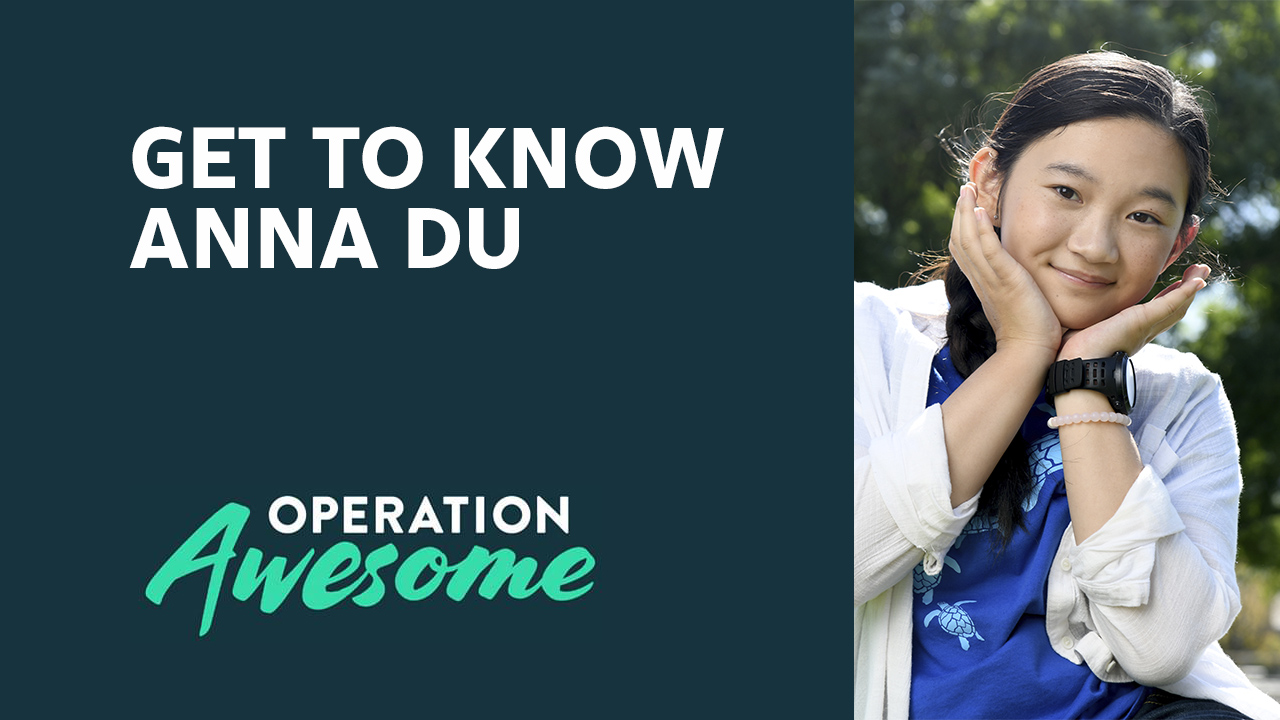 Get to Know Anna Du
This up-and-coming inventor has created an ROV (remotely operated vehicle) to clean microplastics from the ocean floor, and she's only thirteen years old! Meet Anna Du, a member of Operation Awesome's awesome team. Anna loves building and creating and is excited to use her skills as part of Operation Awesome's epic road trip to help people across the country.
Watch the video below to learn about some of her favorite things!
Watch Operation Awesome
Need some cheer in this drizzly March weather? Operation Awesome has just the thing! Catch the season premiere and watch the team put together a parade for local heroes in a sunny, beach-side town. We promise there'll be ice cream! See new episodes Wednesdays at 8 ET | 5 PT.