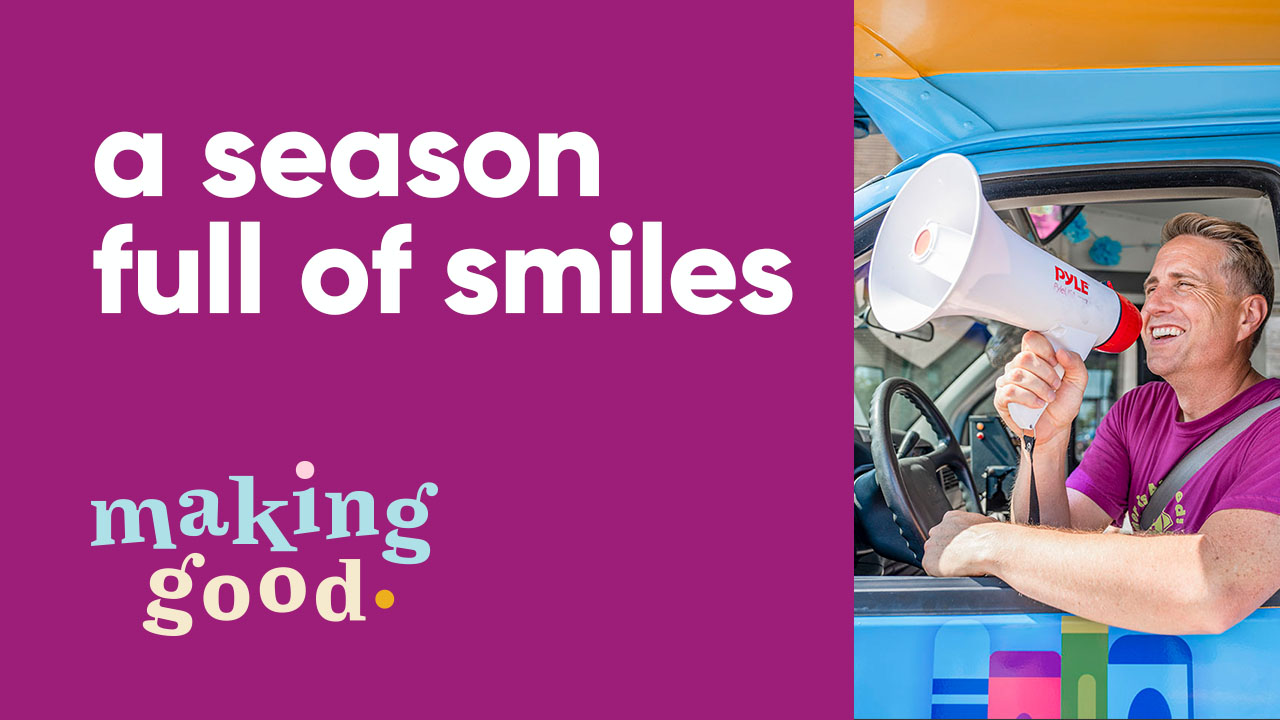 A Season Full Of Smiles
On Making Good, Kirby Heyborne travels across the United States to work side-by-side with groups that touch the lives of those in need. If you haven't seen the show before, Kirby is spotlighting stellar people and organizations and showing how fun service can be.
In celebration of Season 4 premiering, here are a few of our favorite episodes. With Kirby's infectious kindness and the inspiring work of these incredible organizations, you're sure to feel the spirit of service!
Cars that Care is a non-profit organization in Salt Lake City that repairs donated cars and gives them to mothers in need of transportation. Kirby joins Cars that Care in the shop and learns what it takes to get a car back in shape and ready to get these moms where they need to go.
Season 4 Episode 1: "Hoop.Camp"
Kirby's on the court as he teams up with Hoop.Camp. This volunteer-run basketball camp is here to give people with special needs a chance to participate in organized sports. As he shoots three-pointers, Kirby makes new friends, learns about the volunteers' love of basketball, and connects with a fantastic group of people.
In Florida, Kirby partners with Raising Men Lawn Care Service, a nationwide non-profit that offers free lawn care to veterans, the elderly, single mothers, and people with disabilities. (Kirby attempts to mow 50 lawns in just three days!) Something as simple as mowing a lawn can brighten someone's day.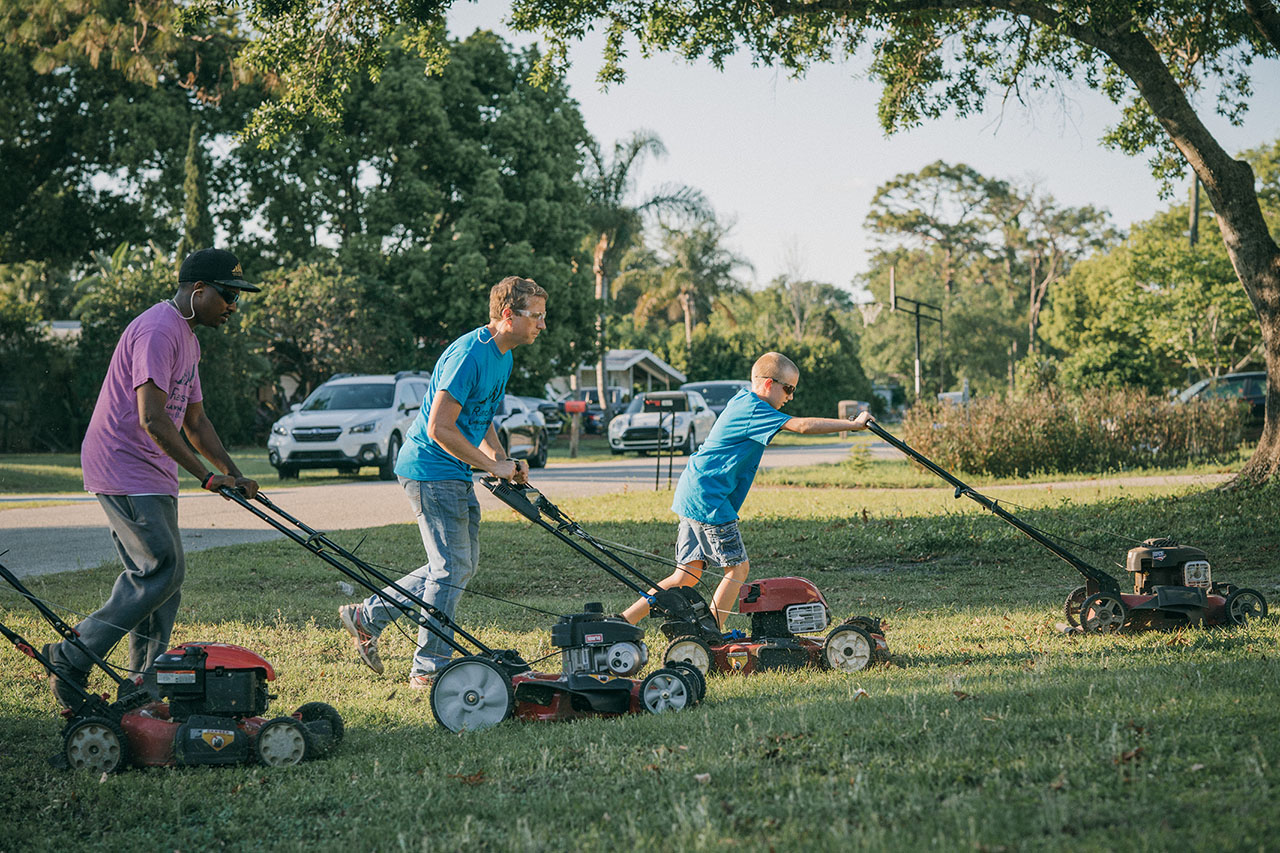 In Detroit, Kirby joins a group of dedicated boat owners who compete against each other as they clear their city's waterways of litter. This episode highlights why caring for your community doesn't have to feel like a chore. All it takes is a little friendly competition and a worthwhile goal to make a huge difference.
Urban Boatbuilders is helping youths who face employment barriers learn essential life skills like teamwork, communication, and determination. Kirby works alongside the kids as they build canoes and put their shipbuilding skills to the test. When we learn from one another, we all succeed.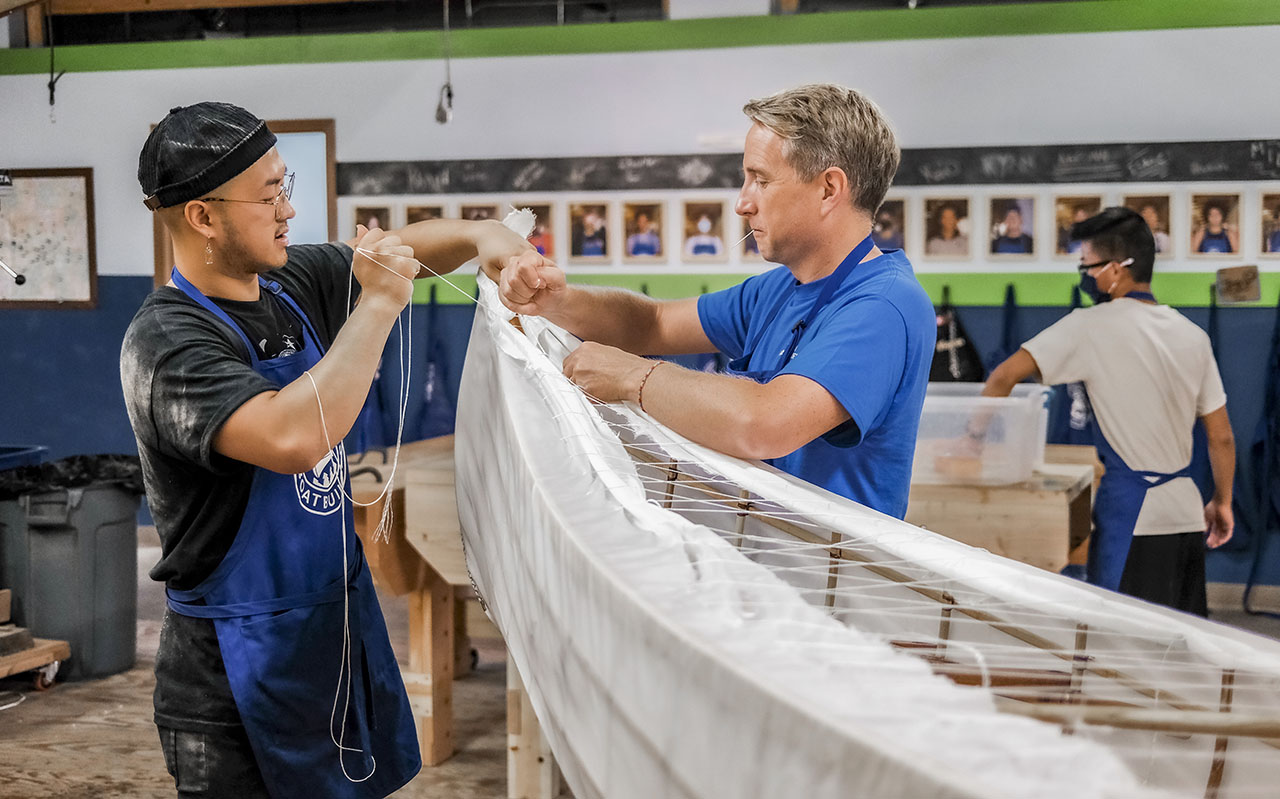 Whether it's big or small, there's always a way that we can do good for others! If you need service inspiration or just looking to smile, Making Good is ready to stream on BYUtv and the BYUtv app.